Two years ago, I wrote what has become the most popular post on this grants blog:
"Why I'm so excited about our G3 grant project"
I can only guess the post is popular because prospective students are now Googling information about the state's G3 program, and this page bubbles up in the search results.
But back in spring of 2019, we were still trying to figure this G3 thing out.
I was excited — like, Buddy the Elf excited — because our grant enabled us to hire the Education Design Lab, a Washington, D.C., nonprofit that helps design higher education models that improve opportunity for historically underserved learners. The Lab team facilitated a series of design thinking sessions at Virginia Western — and it was during our first gathering where we talked about relationships as the secret sauce to student success.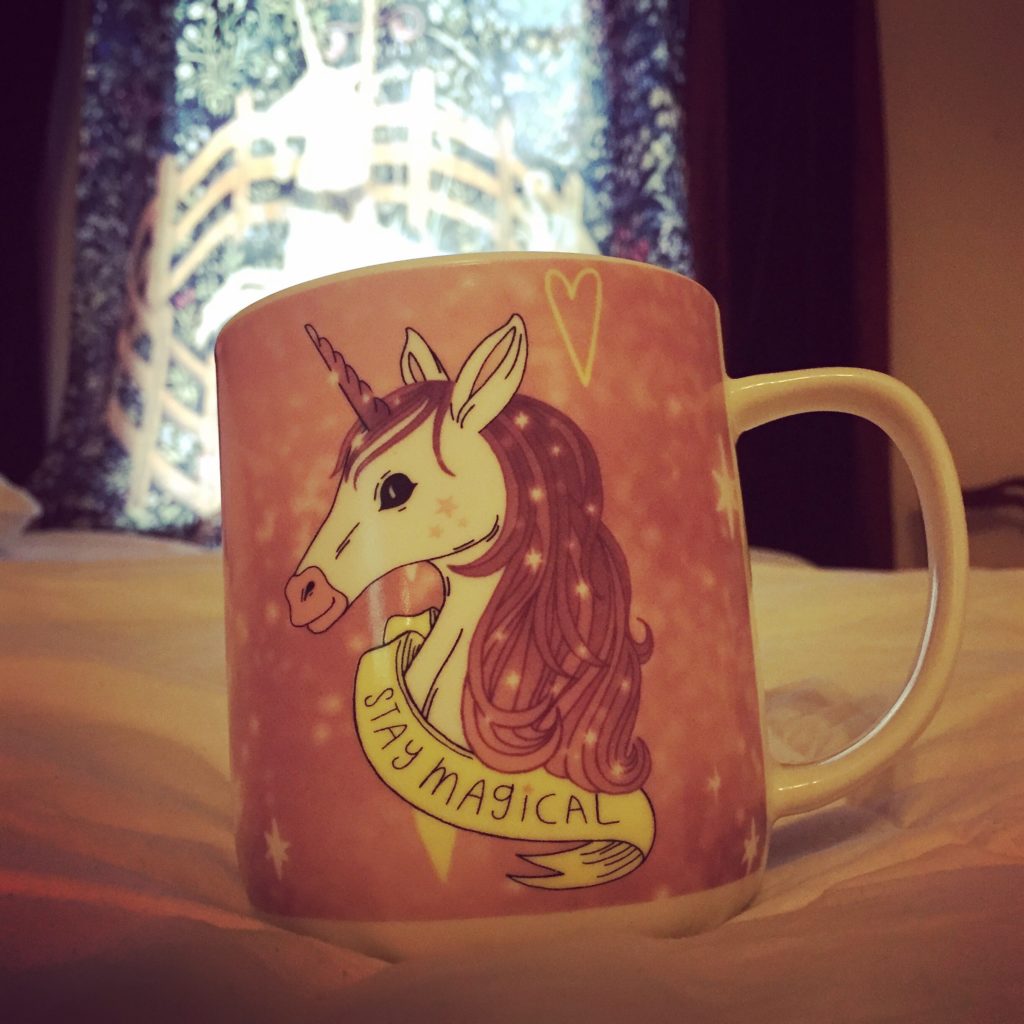 I've stayed in touch with the Lab since we wrapped up that grant project and followed their Innovator Network newsletter, which is how I learned about the remote position I have just accepted: Communications + Brand Manager. 
The Lab said they wanted a unicorn, and, well … you know how I am.
My last day at Virginia Western is Friday, Oct. 1.
In my new role, I will do everything that brings me the most joy: Collaborating with creative colleagues, reading about higher education, design thinking, blogging, tweeting, and most importantly: better serving our most vulnerable students, whom the Lab calls the "new majority learners."
This is truly a dream job that feels a bit fated. Years ago, I blogged about "Designing Your Life" — which inspired at least one faculty member to add it to their SDV syllabus. I read that book because I follow my curiosity about creativity … which was ignited by New Century College, my forward-thinking undergraduate program at George Mason University. That spark led to a master's thesis combining creativity and journalism, which inspired my continued research into design thinking and IDEO, which led me to the Education Design Lab, which was founded by a former journalist and member of GMU's Board of Visitors.
Phew …. full circle.
The idea that we can design a meaningful life around purpose and joy is what drives my work, and it's probably the greatest service of our college. We can help our students and our community create a better future together.
From all of the books I've shared in this space, I've learned to lean into my strengths, prioritize what matters most every day, and be kind.
Be kind, be kind, be kind.
I also aim to be useful, so I'll leave you with a few parting suggestions that do not involve reading more books. LOL.
I've watched only a couple episodes of "Ted Lasso," and I totally understand the buzz … and why the Apple TV series just swept the Emmys. This show models how small acts of kindness can change our worlds. The writing is hilarious, but I'm more delighted by how the characters support one another. They build each other up — and some of these quiet gestures are so generous, they move me to tears.
After only one episode, I tweeted that I was already enthusiastically asking strangers for their names. Sammy Oakey, one of the friendliest and most prolific Roanokers on Twitter (@fabfourfan) responded: "That show makes me wanna be a better and nicer person!"
Exactly, Sammy!
So please enjoy "Ted Lasso" … and you should also know the new season of "The Great British Baking Show" premiers on Netflix Sept. 24. ICYMI: Here's why I love that series (even thought I don't really like to bake).
Real talk: The road ahead is looking more difficult. I worry about the growing fear and hostility … and how we're all just so … e x h a u s t e d. I remain convinced the only way forward is by creating those constellations of relationships. Cultivating communities. Deep listening. Learning like our students. Big and small acts of care and kindness.
We have such a supportive team here at Virginia Western, and I'm forever grateful for working alongside colleagues who go above and beyond for our students … and for each other. I've learned so much.
And like I said, this is not a goodbye. My family is rooted in the Roanoke Valley, and I will always root for Virginia Western. I'm old enough to understand life has a way of "circling back," so I fully expect our paths will cross again (and I'll probably be wearing my VWCC baseball cap). I'll be ready to share all the wisdom I'm learning from community colleges across the country.
Glow Roanoke!
Gratefully,
Stephanie Ogilvie Seagle
September 2021
@smogilvie
P.S.: We *just* started the "How to Design a Successful Innovation Grant" series, and I'm committed to finishing it. I plan on posting the rest of the series before I depart, so stay tuned.