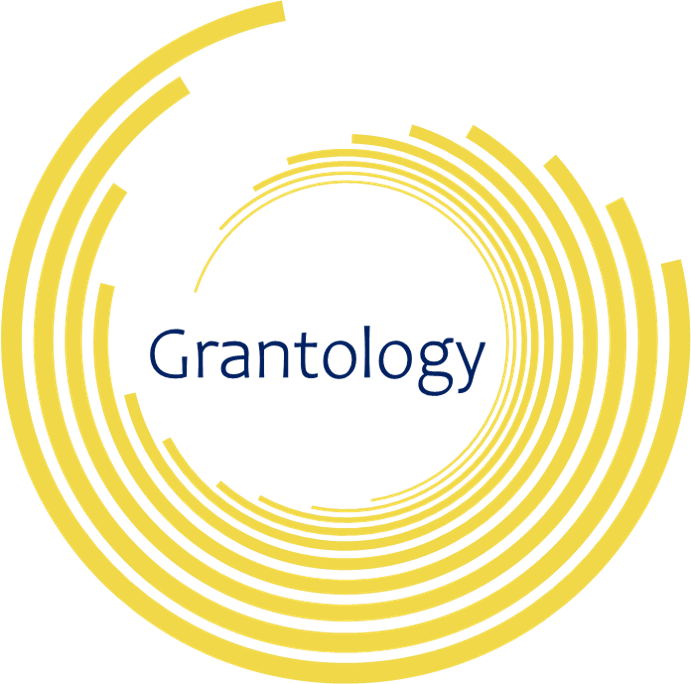 An Imperative for Planning and Success

Collaborations can be complicated. These relationships take effort, energy and often, time away from the day to day work you need to stay engaged with. Yet, collaborations can be an investment in the longer-term impact that your daily work seeks to achieve overall.
---
Collaborations Are Valued Components of Grant Projects
Collaboration speaks to how well your organization is connected with its community and the ability to meet the needs of your target population. According to Eleanor Barnes with testlabs 1, within grant applications and projects, "organizations can leverage collective strengths, expand their capabilities and enhance the overall quality of projects." Further, collaborations offer opportunities for complementary expertise among organizations, shared resources, increased credibility of your proposed project, and expanded research and impact.
Think of some of the collaborations that are internal within our college campus, as well as, those which are external. For example, Great Expectations is a program that seeks to connect with students who formerly experienced the Foster Care system. While VWCC's focus is on ensuring opportunities for educational success, the projects collaborators within our community can assist with a multitude of resources that our college does not have the ability to address outside of our educational mission. This is a win win for the student and their educational goals if each partner is able to contribute their part toward addressing overall student need.
---
Collaborations Maximize Success
Community Colleges have had the benefit of interested researchers studying interventions and collaborations to assess the status of efforts, successes and suggested best practices which others could follow. The Aspen Institute, bi-annually, offers the Aspen Prize for Community College Excellence where "colleges with outstanding achievement in six critical areas: teaching and learning, certificate and degree completion, transfer and bachelor's attainment, workforce success, access, and equity for students of color and students from low-income backgrounds." Applications are narrowed to 150, then to 10 and ultimately, one or two winners of the $1,000,000 prize. And while each particular college has its own focus or success in the six critical areas, collaborations are a part of them all.
To learn more about the Aspen Community College Excellence Program's work, visit highered.aspeninstitute.org. To explore some of the research that the Aspen Prize has informed (in collaboration with the Community College Research Center (CCRC) at Columbia University), see the Dual Enrollment Playbook (as.pn/DualEnrollmentPlaybook), Transfer Playbook (as.pn/TransferPlaybook), and Workforce Playbook (as.pn/WorkforcePlaybook).
---
Collaborations Are Complex
Let's circle back to one of the original assertions, collaborations can also serve to be complicated and require great understanding to maintain the most successful relationships. In December of 2022, Harvard Business School's Managing the Future of Work Initiative2 (in collaboration with the American Association of Community Colleges), published a study report entitled "The Partnership Imperative: Community Colleges, Employers and America's Chronic Skills Gap".
Through this study, Harvard Business School highlights that the nature of work has changed dramatically due to multiple factors such as automation, creating great change among workers who are considered "middle-skilled", those that will require more than a high school diploma but less than a four-year college degree. The researchers highlight that Community Colleges "have been and should remain, the education portal through which these workers pass." Sounds reasonable and clear, right? Except that the study also found a disconnect on a number of factors and perceptions between those who teach and those who hire. For example, employers say they struggle to find the talent they need (quantity, quality and diversity). Educators struggle to get employers engaged (curriculum development, skilled advisors, latest technology). Yet, there are also many points on which these collaborators agree, including valuing the opportunity to collaborate in order to develop a pipeline of workers. The report produced by Harvard is big and fascinating, and also somewhat of a roadmap, offering a framework for effective collaboration, with goals and strategies, as well as, recommended actions which can move those strategies and goals forward toward more effective outcomes.
Check this report out (Community College Report – Managing the Future of Work – Harvard Business School (hbs.edu) and think of how this in-depth look can apply to your collaborative work. Consider the communication, understanding and investment that is required of collaborations that can lead to student and college success. Dream up who you want to work with to solve a problem, eliminate a barrier, create an opportunity and then give them a call. Share this report with them and let them know you want to create a lasting partnership that is effective and beneficial for you both. Will it take time and energy? Yes. Can it create lasting benefits for students and the college? Yes. If you make a good connection and build a good plan, could funding be found to make the work happen. Likely yes!
The best collaborative grant proposal that can be submitted is one that has had the time dedicated to planning prior to a grant being discovered.
Thank you for all that you do!
---
Shelley
Shelley Lyons
Administrative Officer for Grants Administration
Fishburn Hall, F204
540-857-6084
slyons@virigniawestern.edu
https://testlabsuk.com/blog/partnerships-on-grant-applications-how-importnat-are-they-exactly/
↩︎
Fuller, J., Raman, M., (December 2022). The partnership Imperative: Community Colleges, Employers, and America's Chronic Skills Gap. Published by Harvard Business School. ↩︎