2022 CCAP Application is now open through February 1, 2022.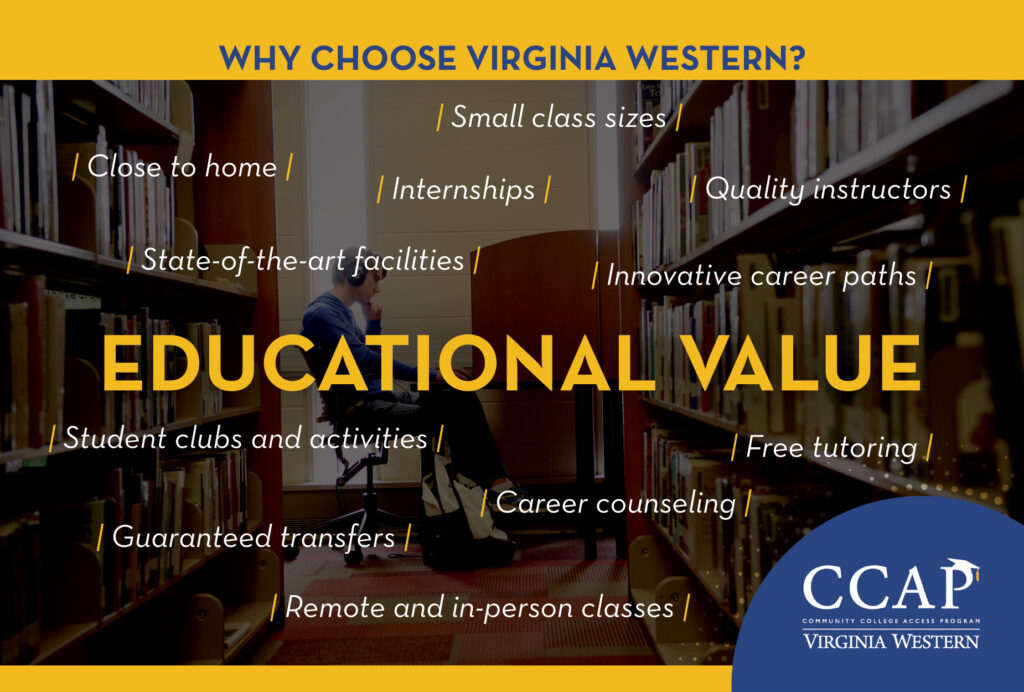 What is the Community College Access Program?
CCAP is a public/private partnership that pays the cost of tuition for three years at Virginia Western Community College if a qualified student does not have sufficient financial aid to pay tuition costs. CCAP supports as many qualified students as possible based on student need and funds available for each locality. For more information, visit our Frequently Asked Questions.
2022 CCAP Information Meetings on Zoom
Click on a date to register for the meeting! You must be registered to attend.
CCAP Checklist & Resources
Free Application for Federal Student Aid (FAFSA)
All 2022 CCAP applicants must submit the Free Application for Federal Student Aid (FAFSA) located at fafsa.ed.gov before the 2022 CCAP application deadline of February 1, 2022.
If you have questions about or need help with the FAFSA, visit https://studentaid.gov/apply-for-aid/fafsa/filling-out/help. OR, visit our FAFSA Free-for-All, FAFSA completion assistance workshop. Click here for dates and times for walk-in service. (PDF)
For more financial aid information specific to Virginia Western visit Financial Aid.
CCAP Infographics