2024 CCAP Application open Oct. 1, 2023 – Feb. 1, 2024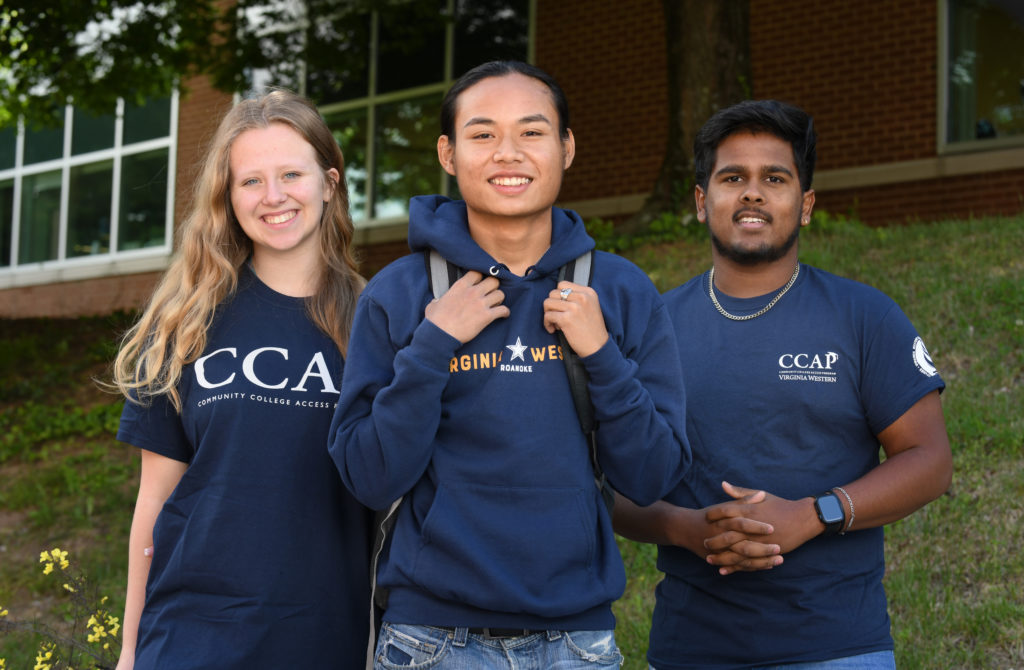 What is the Community College Access Program?
CCAP is a public/private partnership that pays the cost of tuition for two years at Virginia Western Community College if a qualified student does not have sufficient financial aid to pay tuition costs. CCAP supports as many qualified students as possible based on student need and funds available for each locality. For more information, visit our Frequently Asked Questions.
2024 CCAP Information Meetings on Zoom
Please join us for a CCAP Information Meeting from Noon – 1 PM on the following dates. Registration is required. Click on a date to register!
2024 CCAP Information Meetings at the Roanoke EnVision Center
Drop in at the Roanoke EnVision Center and talk to a Virginia Western representative about CCAP or other in-demand programs. Click here for more information. (PDF)
How to Apply Step by Step (PDF)
CCAP Checklist & Resources
Check back in the coming weeks for up-to-date 2024 CCAP Checklist and Resources.
Free Application for Federal Student Aid (FAFSA)
For information about the FAFSA, visit https://studentaid.gov/h/apply-for-aid/fafsa. For information and assistance with financial aid specific to Virginia Western visit Financial Aid.
Get personalized assistance at FAFSA Fire on Sat., Jan. 13, 2024 (PDF)
CCAP Infographics