Connecting Students to Academic Success
The Academic Link connects students to academic success by providing academic support that helps them develop the critical learning skills that make them better learners. All academic support services are available to currently-enrolled students for their VWCC courses at no cost.
Make a tutoring appointment that fits your schedule!
Current students can schedule appointments for academic coaching and tutoring online using Navigate: https://www.virginiawestern.edu/advising/schedule-an-appointment/
Virtual and in-person appointments are available. If you need help making a tutoring appointment, visit the first floor of Brown Library or email us at tutoring@virginiawestern.edu.

Brainfuse is available 24/7 for online tutoring. To access Brainfuse, log in to MyVWCC and click on the Brainfuse tile.
Visit Us!
The Academic Link houses an open computer lab with PCs, Macs, and printers for student use. Computers have general software installed, including Microsoft Office, Zoom, Lockdown Browser, and special course programs like AutoDesk & the Adobe Creative Suite. The computer lab is accessible for students whenever the library is open.
Additional services:
STEM Tutoring Lab, STEM Center Room ST318
Hours: Monday & Tuesday 10 AM – 8 PM; Wednesday – Friday 10 AM – 3 PM
Writing & Research Center, Brown Library 2nd Floor
Hours: Monday & Tuesday 10 AM – 8 PM; Wednesday – Friday 10 AM – 3 PM, Saturday 9 AM – 1 PM
Cyberlab, Business Science Room M302
Lab Hours: Tuesday & Wednesday 11 AM – 4 PM;
Virtual Hours (On Zoom): Monday – Friday 3 – 8 PM; Saturday 11 AM – 4 PM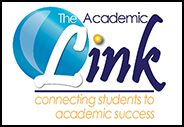 Hours
Monday - Thursday: 8:00 AM - 8:00 PM
Friday: 8:00 AM - 5:00 PM
Saturday: 9:00 AM - 1:00 PM
Sunday: Closed
Tests will not be given out in the Testing Center within 30 min of closing.
The library is closed whenever the college is closed for holidays or inclement weather.