Diversity is a core value at Virginia Western Community College. We are committed to promoting a culture and practice of inclusion and empowerment.
Virginia Western defines diversity as the celebration of the unique contributions of all individuals, stemming from, but not limited to, the traditional categories of age, disability, ethnicity, gender, race, national origin, religion, sexual orientation and socio-economic status.
We are Western–a college community united in our individuality.
Did you know?
Our diverse student body is comprised of students from 8 major ethnic groups.
The mission of Virginia's Community Colleges is to "give EVERYONE the opportunity to learn and develop the right skills so lives and communities are strengthened."
There are 5 minority-majority institutions in the Virginia Community College System.
The Office of Disability Services assists in facilitating accommodations for all eligible students.
Virginia Western has numerous student clubs and organizations. If you can't find one that matches your interests, you can start a new one! Click on "Student Clubs & Organizations" below for more information.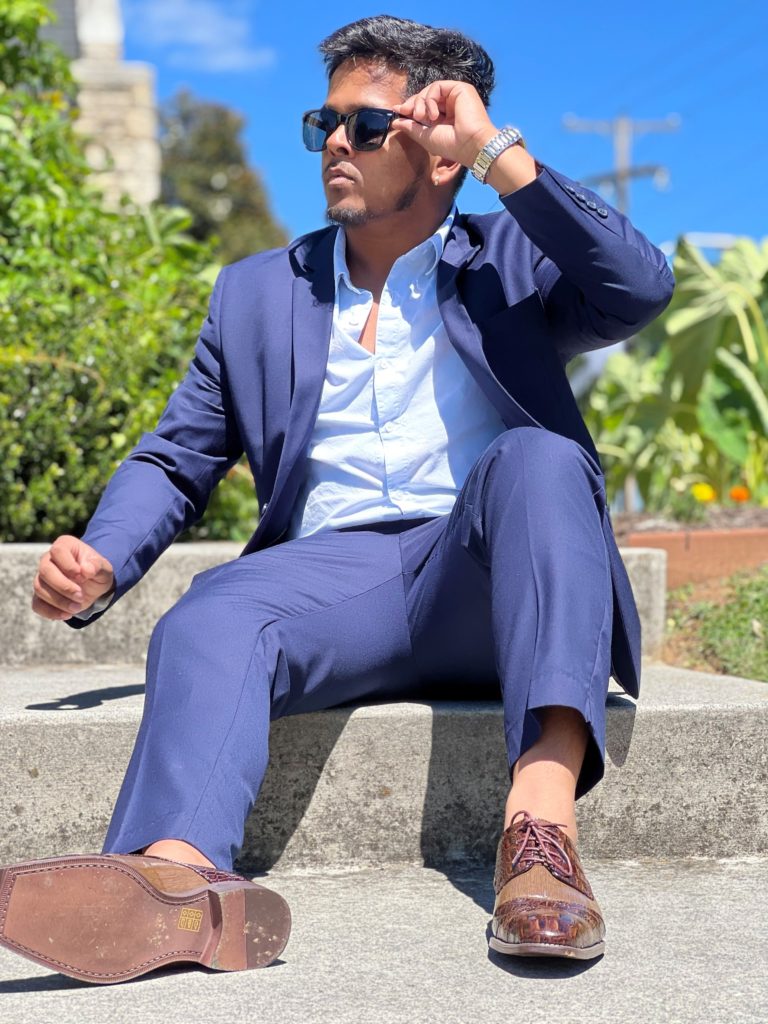 I'm Deepak…
I am a current student at Virginia Western majoring in mechanical engineering.
I am originally from the country of Nepal and, when I moved to America, we moved around quite a bit. We first arrived in Atlanta, GA. My family and I stayed there for about two years. Then we moved across the country to Flathead, MN. We only lived there for a year and a half. Finally, my family decided to settle down here in Roanoke, VA. I would consider Roanoke my home because of the people I've had the pleasure of knowing in my almost 10 years of living here.
Right now, I have quite the interest in mentoring. I have been given the wonderful opportunity to mentor some high schoolers from my church. Most of them are just in the beginning stages of high-school and also Nepali. So, I have some understanding of what they will encounter in the coming years. I enjoy physical activity. Soccer, working out, hiking and a little boxing here and there are some of my more focused on passions. Every weekend the high-schoolers of my church, New Life Fellowship, and some of the older guys play soccer in Rivers Edge Recreation Center. From time to time I enjoy driving around town by myself. I might play some music or turn on the radio but it is mainly just a time to clear my head and talk to God privately.
I don't know if I have one significant inspiration and/or your proudest moment in my life I could choose from. In middle school, I once scored a goal from the halfway line in soccer—to some that would be impressive and to others it would just be another Tuesday. During my 8th grade year, I participated in cross country in the fall, wrestling in the winter and soccer in the spring. We were 1st place in all three seasons and I had the pleasure to be a team captain in soccer and wrestling. That could be somewhat significant if you look at it a certain way. Honestly, I believe the most significant and proudest moment was back in March of 2016. On March 26, 2016, I chose to give my life to God. I had the opportunity to be Baptized that fateful Saturday. From that moment on, I chose to live a separate life, one not for me but for Christ. I would not change or second guess that decision for anything. That is the most significant decision in my life.
Attending Virginia Western Community College has been a goal of mine ever since I heard of it back in middle school. I most like how helpful Virginia Western is. To a student who doesn't have the privilege to have parents who went to college, life after high school seemed sketchy at first. I had no idea what you would do after graduation, if you just started working somewhere or if there was a better/more accessible option. So, when I heard I could go to college without it costing an arm and a leg, there was no way I would let that opportunity pass. When I started applying for Virginia Western everything went so smoothly. I was able to find assistance on FAFSA easily, any questions I had about classes were answered so quickly and I didn't have to worry about being cramped in a small dorm because there were no dorms to worry about. I could go to campus and come back home in a matter of minutes. For that reason, I love how accessible Virginia Western has made its campus for the Community. 
To me, diversity means inclusion. Inclusion without deep-seeded hate of one another. A place where you don't have to be ashamed of your ethnic background for fear of what other people thought of you. A place where you don't knowingly generalize someone just because that race has a history of this and that. Every group of people has some bad apples but to judge a person based on one encounter you had with that group is nothing short of ignorant. Diversity is important to me because anti diversity makes almost no logical sense to me. How can you even enjoy a place where everything is the same, no one has anything that sets them apart and people actively choose to seclude themselves from others. There would be no, for the lack of a better word, flavor.
2023 Diversity Calendars
Diversity in the Roanoke Valley