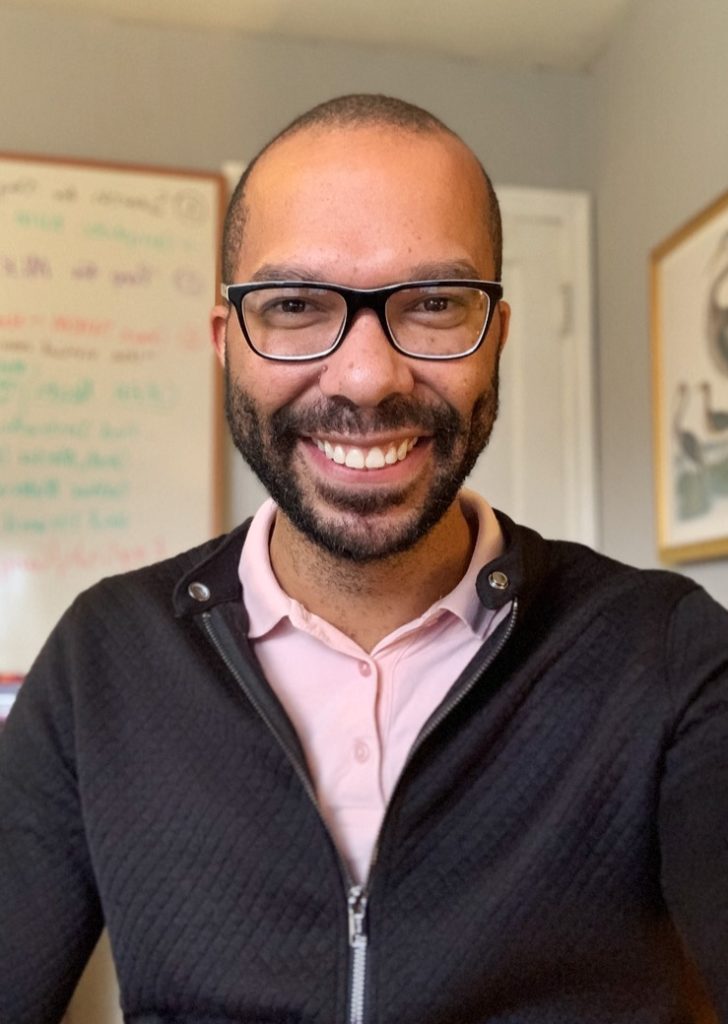 May 2021

I'm Wil…
I am a Course Coordinator in the School of Career and Corporate Training (CCT).
I was born in DC…grew up in the red dirt of southern Virginia.
I came to the Roanoke area and Virginia Western to pursue a career in higher education.
I enjoy spoiling my mini schnauzer, specifically turning a blind eye when he nips the ankles of my friends and family. I love my flower garden! Currently, I'm growing about 40 different varieties, with high hopes to reach 100 by June. Fingers crossed for awesome blooms! Very recently I started volunteering as a remote Career Coach with Dress for Success. If you aren't volunteering at the moment, try it out. Your skills are needed. Hanging out in my backyard and grilling food with friends is my happy place. A few days ago, I grilled swordfish kebabs…yes I paid too much…no I did not like it.
I could speak for hours and hours on the many people that have inspired me. Instead, I'd like to share a quote with you I heard in a podcast over the weekend that struck me, "Procrastination is the arrogant assumption that God owes you another chance to do tomorrow, what he gave you the chance to do today." – O'Neal. Isn't that powerful? It certainly motivated me to keep going and not give up or in.
At Virginia Western, I have found a group of peers that are ready to support me win, lose, or draw. Even as we all work diligently to serve the students of our valley, faculty and staff find ways to celebrate our highs and champion our lows. It's a beautiful thing.
Diversity, for me, is appreciating the beauty found in humanity. Appreciating diversity steers your world in a way that embraces people of different genders, sexual orientations, and ethnic and social backgrounds. It's important because diversity allows us to welcome new perspectives and knowledge. To all, if no one has welcomed you to Virginia Western…Welcome! I am glad you are here! How can I support your goals?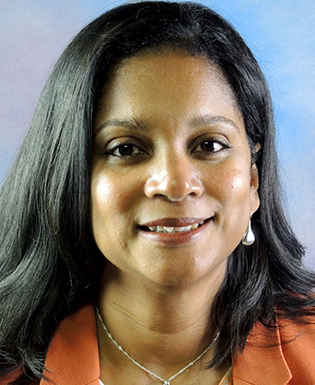 April 2021

I'm Shonny…
I am the Career Services Manager in the Hall Associates Career Center under Virginia Western's School of Career and Corporate Training.
I grew up in Staunton, VA, and certainly consider it home.
A career relocation brought my family to Salem from Scranton, PA, in 2006. Minus the three-year residency in PA, I have spent most of my life in VA. This area has been one of my favorite and is where our 2 children grew up. I was fortunate enough to join the Virginia Western team in 2012.
My greatest passion and most significant inspiration is my family. My husband and I are recent empty-nesters and still love opportunities to spend time with our son and daughter. Aside from family activities, I must admit that I am a bit of a Scrabble enthusiast. (Believe it or not, there a few cognitive benefits.) Other enjoyable pastimes include reading, cooking, learning new technology, and a touch of binge-worthy tv viewing.
I love that Virginia Western is a place of opportunities. There are opportunities to connect with people who are different yet the same, to learn something new about yourself and the world, and to change or improve your life's circumstances.
Diversity to me is acknowledging and respecting our differences across ethnicity, race, gender identity or preference, age, and religion, without being divided by those differences. It means seeing reflections of ourselves that remind us all that we belong. It's not color-blindness but an embracing color-awareness and acceptance that validates our very unique triumphs and struggles. I may not have walked in your shoes, but I respect your journey.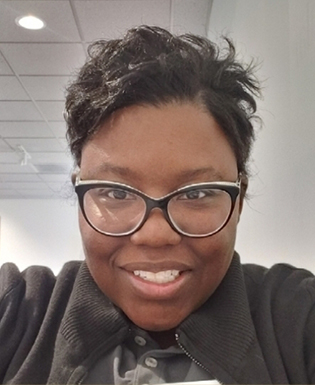 March 2021
I'm Antoinette…
I am a student at Virginia Western in the Registered Nursing Program.
I am originally from Washington, D.C. However, my entire family lives in Vinton, Va.
I've lived in Roanoke, Virginia for the last 15 years. I have recently discovered all the beauty that Roanoke has to offer such as hiking, strolling the greenway, and attending festivals in downtown.
The proudest moment of my life thus far is receiving a phone call from Pam Woody offering me a seat in the Registered Nursing Program.
Virginia Western has given me the opportunity to pursue my dream. As I enter my last semester at Virginia Western Community College, I've come to appreciate the smaller courses and all the resources that the institution has provided.
Diversity means that each individual encountered is made from a different thread, these threads are of different colors, sizes, some are tattered while others are neat. These threads individually are beautiful, but together the pattern is undeniably stunning. Diversity is acknowledging those differences but seeking to understand the value of each individual.
---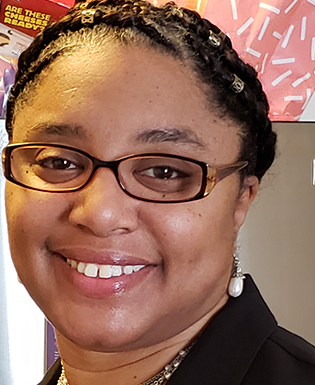 February 2021
I'm Anita….
I am an Assistant Professor and Clinical Coordinator in the Associate Degree Nursing program at Virginia Western. I started here in 2014 part-time and became full-time in 2015.
I was born in Lynchburg, VA. I have lived in Richmond, VA & Northern Virginia.
I came to Roanoke because of Virginia Western. A former colleague encouraged me to apply as a part-time Clinical Adjunct and I did. A full-time position came open the following year and I applied and was accepted. For quick mini-vacations, my husband and I would always come to Roanoke because of its close proximity to home, the mountains and trails, and the downtown shops.
I love to read, write poetry and travel. If I could live at the beach or by water, I would. It is so soothing to me and relaxing.
I love the people I work with and I love the diversity of students that I have the opportunity to interact with. When I onboard/orient new faculty, I let them know that they have not just entered a team, but they have just become part of a family of professional instructors.
---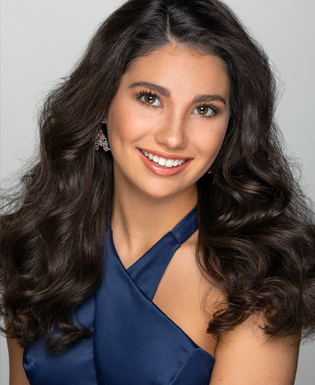 January 2021
I'm Skylar…
I am a student at Virginia Western. I started my journey at VWCC when I was 13 years old. In 2022, I will graduate with my associate degree and advanced high school diploma. I plan to transfer to a four-year university for my bachelor's degree in Biology. I love STEM and I am considering two career paths in the science field: Pediatric sports medicine specialist or Bioinformatics professor with a focus on research.
I am president of Phi Theta Kappa and VP of Psi Beta at VWCC. I serve as a student ambassador at the college and love assisting new students in their college dreams. I also love music, dance, and theatre.
I am originally from Roanoke.
I am Native American and I am proud of my family's heritage in our nation.
I love VWCC because of the welcoming community of students, faculty, and staff. VWCC offers incredible opportunities for students with a passion for higher education and students who are eager to enter the workforce. The modern equipment and facilities have positively impacted my learning experience and have raised the bar for my four-year university selection.
---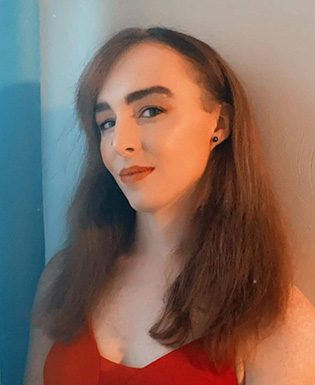 December 2020
I'm Daniella…
I am a student at Virginia Western working on a transfer plan to Roanoke College where I plan to study Psychology.
I was born in Roanoke, but my adopted family is from Honduras.
I left for the Army in 2014 and, in 2018, spent a year in California before returning to the area in Summer 2019.
I love to read, write, do art, play music (trombone, drums, or violin), play games, volunteer at the Roanoke Diversity Center, and spend time with my family.
I like Virginia Western because, as a Queer Trans woman, I feel more welcomed and respected here.
---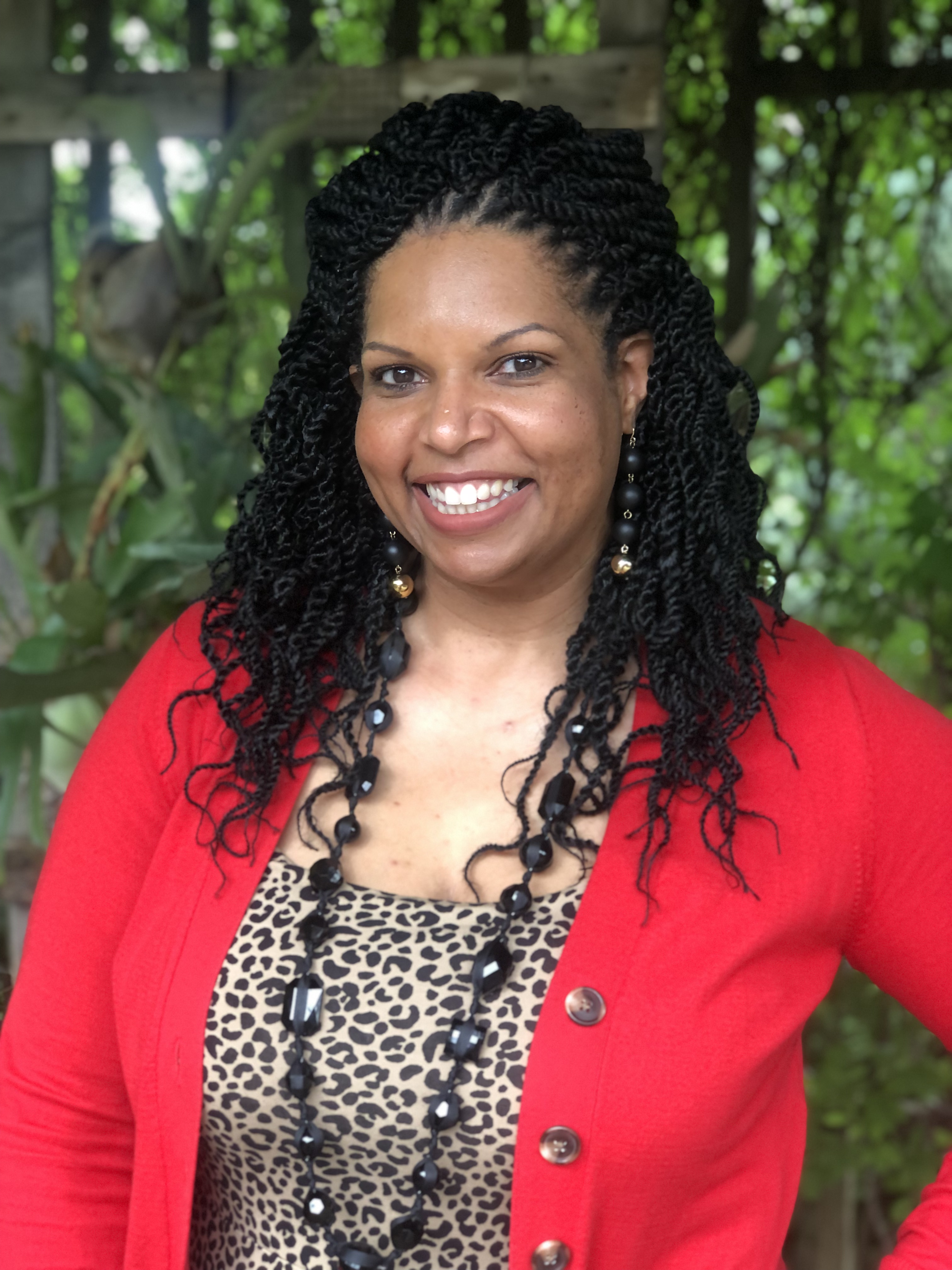 November 2020
I'm Heather…
I am a New Student Advisor at Virginia Western and joined the College in January 2012. I also teach SDV 101 (Student Development) as an Adjunct in the School of Liberal Arts and Social Sciences.
I am from Dublin, VA.
I came to the Roanoke area in 2001.
I enjoy spending time with my husband, daughter and fur baby, as well as working out and competing in strongman and powerlifting competitions. I am a huge advocate of using the weight room to enhance not only physical strength, but mental strength as well.
I love the sense of community that VWCC fosters and building relationships with co-workers and students. I love that, whether you are a student straight out of high school or someone who has been in the workforce for years, the College offers a plethora of opportunities to fit educational and employment needs. There is nothing like supporting students right where they are on their journey and being an advocate for their success.
---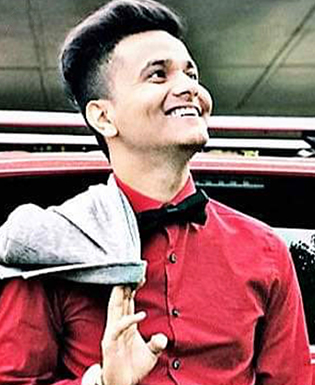 October 2020
I'm Sabin…
I am a student at Virginia Western.
I am from Nepal. I came to Roanoke, VA in September 2009.
My interests include playing soccer and helping others.
My favorite part of being a VWCC student is that there are a lot of activities and opportunities you can choose from. Also, I appreciate the diversity at VWCC.
---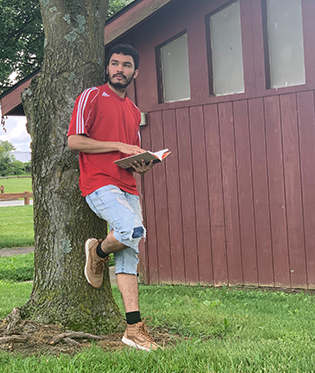 September 2020
I'm Hao…
I am a student at Virginia Western.
I was born and raised in Roanoke, VA.
I love to travel to new places and read books. I'm also into journalism.
I love that Virginia Western is a great steppingstone for those unsure of their path in life.
---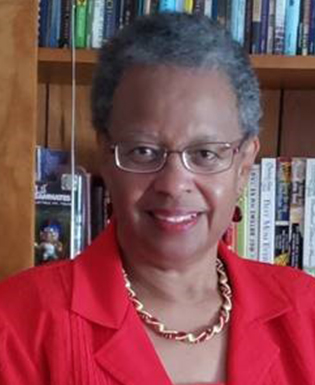 August 2020
I'm Vera…
I am a student at Virginia Western.
I was born in Prince Edward County, Farmville, VA. I moved to Roanoke in June of 2016 from Alexandria, VA.
Some of my interests are family gatherings, attending church, being kind to others, decorating and learning new things.
What I like most about Virginia Western is that there are some very helpful faculty/staff and students who make learning in my seasoned years enjoyable.
---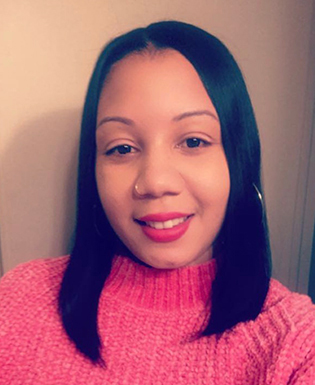 July 2020
I'm Tashara…
I am a student at Virginia Western.
I was born and raised in Roanoke, VA.
I love to spend time with my husband, 3 daughters, and my family. I am very active in my church, where I teach young adult Sunday school, and I am also the Assistant person in our Praise Dance ministry.
I love Virginia Western because of the different backgrounds that surround the school. It gives me a chance to connect with individuals and learn their culture, as well as mine. I love the age ranges because I get the chance to connect with students who have just graduated High School and adults who have decided to come back to school to pursue a degree. The teachers and staff at Virginia Western are awesome and I couldn't ask for a better support system to help me reach my goals.
---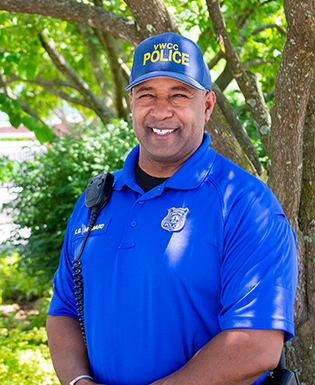 June 2020
I'm Kirk…
I am a Campus Police Officer and student at Virginia Western. I joined the Virginia Western Police Department in 2014 after 24 years with the Roanoke City Police Department.
I was born in Washington, DC and grew up in Covington, VA.
I moved to Roanoke in 1987.
I enjoy exercising, weightlifting competitions, personal training, learning/taking college courses, and spending time with family and friends.
I like being a part of our campus community, building relationships with employees and students with a focus on campus safety.
---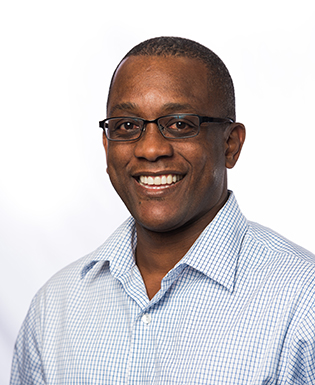 May 2020
I'm Alexander…
I'm a faculty member in Spanish, Communications, and Marketing and serve as the Program Head for Humanities.
I'm from the Dominican Republic.
I came to Roanoke in 2011.
I enjoy spending time with my family, dancing, exercising, and talking (a lot).
I love helping people to improve their lives through education.
---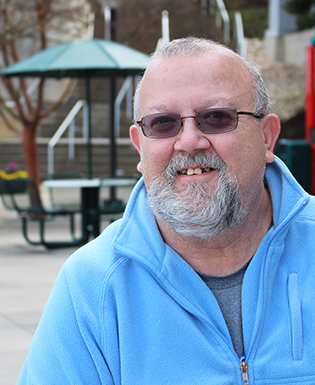 April 2020
I'm Roger…
I'm a student at Virginia Western majoring in Management.
I'm from Vinton, Virginia.
I have lived in this area all my life.
I enjoy watching college basketball and reality T.V.
What I like best about VWCC is the friendly, welcoming environment and the wonderful interaction between students, faculty, and staff.
---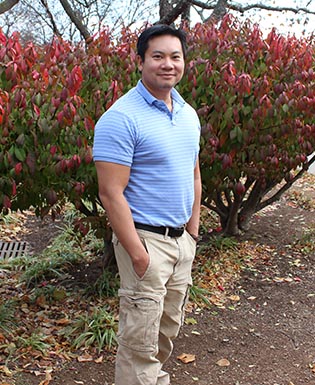 March 2020
I'm Joe…
I am a faculty member in the Nursing program.
I am from Vietnam.
I came to Roanoke in 2000.
I like the outdoors, fishing, hunting, and building.
I enjoy the students and my co-workers. This is my dream job, working with nursing students and a wonderful team of nursing instructors.
Joe's Story
Although I was born in Vietnam, I consider myself a second-generation immigrant to the United States. After the Vietnam War, my parents settled in Martinsville, Virginia in 1980. I was 3 years old and my brother only 1 and a half years old. There were many challenges that we faced including: not knowing the language, not knowing the culture, and starting completely over as a family in a strange place. I could only imagine the culture shock that my parents went through. As you may guess, there is not a large population of Asian people in Martinsville. Although a sense of belonging and fellowship were difficult to come by most of the time, our family persevered. We were thankful for many volunteers from church and good-hearted people that helped us to assimilate to our new culture. Once I went to college, I started to notice that there were other people who may have gone through similar situations as myself. It was then that I realized how important a sense of belonging and fellowship was to the assimilation process. I then remembered something my Dad told me, "There is good and bad in all cultures, we are a part of two cultures. Take the good from each culture and make the best out of your situation." I find myself living by those words. He and my mom did come from absolutely nothing and put four kids through college as first-generation immigrants. When I look at the student body at Virginia Western, I see an opportunity for instructors and students to learn from each other's cultures. We at Virginia Western can "take the good" from our cultures and make the best out of whatever comes our way!
---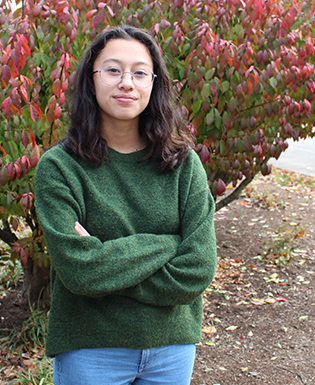 February 2020
I'm Jasmin…
I'm a student at Virginia Western pursuing an Associate's degree in Science. I plan to focus future studies in Psychology.
I'm from West Palm Beach, Florida.
I moved to Franklin County in 2002.
I enjoy learning and am interested in human development and behavior. I like to watch Netflix originals like Big Mouth, Bojack Horseman, and Mindhunter. I also enjoy spending time with my family.
I like the programs at Virginia Western that are made to help students get through college like TRiO and the food pantry!
---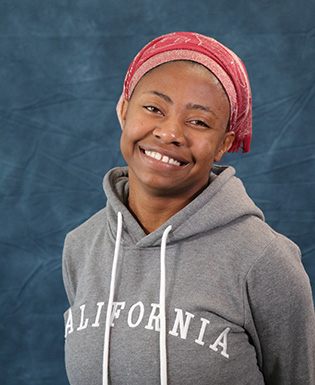 January 2020
I'm Florence…
I'm a student at Virginia Western majoring in Human Services.
I'm from Tanzania.
I came to Roanoke in 2007.
I enjoy binge watching, singing in the choir, and spending time with family.
I like that the teachers at Virginia Western are welcoming and that we have a diverse campus community.