The Link's Online Writing Center (OWC) is open to any student who needs assistance with any writing assignment for any VWCC course in any subject.
Writing Center Philosophy
Link Writing Consultants will respond to papers as readers with expertise in writing, not as editors or proofreaders. This means that while consultants will not "fix" your paper for you, they will use your assignment description and the areas of concern you have identified on your submission form to make suggestions and offer strategies that can help you fix your own paper. Our goal is to help you become a successful, independent writer and to preserve the academic integrity your instructor expects. Consultants can address only one or two areas of concern at a time, so please check only the most important. Once you've revised your paper based on the Consultant's initial response, you're welcome to submit it again for assistance with other areas.
Submitting a Paper
To submit a paper to the OWC, complete the Online Writing Center Submission Form. Be sure that you provide all required information: your contact information, instructor name and course number, a description of your assignment, your areas of concern (no more than three), and attach your document. If your submission form is incomplete, the Writing Consultants will not be able to work with your paper.
Turnaround Time
Consultants will make every effort to respond to your paper within two weekdays. See table below for turnaround times.
| Submitted By | Day | Returned By | Day |
| --- | --- | --- | --- |
| 4:30 PM | Monday | 4:30 PM | Wednesday |
| 4:30 PM | Tuesday | 4:30 PM | Thursday |
| 4:30 PM | Wednesday | 4:30 PM | Friday |
| 4:30 PM | Thursday | 4:30 PM | Following Monday |
| 12:00 Noon | Friday or Weekend | 4:30 PM | Following Tuesday |
If you have questions or need more information, contact the Online Writing Center at writingcenter@virginiawestern.edu or call 540-857-6442.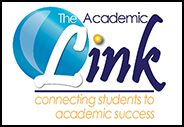 Hours
Monday - Thursday: 8:00 AM - 8:00 PM
Friday: 8:00 AM - 5:00 PM
Saturday: 9:00 AM - 1:00 PM
Sunday: Closed
Tests will not be given out in the Testing Center within 30 min of closing.
The library is closed whenever the college is closed for holidays or inclement weather.