Would you like to become a tutor for the Academic Link? Here is how:
Qualifications
Be a current or former VWCC student, a student at another college, or a qualified member of the community.
Have an A or high B in the subject for which you'd like to tutor and/or professional experience that qualifies you to tutor the subject.
Have an overall 3.0 GPA on all current and previous college work.
Maintain a 3.0 overall GPA during the time you're employed as a tutor (current college students only).
FAQs
What hours would I have to work? Tutors generally set their own hours; however, applicants should have at least 10 hours per week available to devote to tutoring.
How much are tutors paid? The hourly wage starts at $12.00 per hour and increases with experience and education.
Will I receive any training? Yes. All new tutors are required to complete paid training each semester.
Can I tutor a class I'm currently taking? No. Tutors must have completed a class with a high B or A before they can tutor for that class.
Application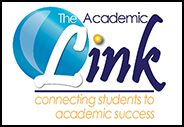 Hours
Monday - Thursday: 8:00 AM - 8:00 PM
Friday: 8:00 AM - 5:00 PM
Saturday: 9:00 AM - 1:00 PM
Sunday: Closed
Tests will not be given out in the Testing Center within 30 min of closing.
The library is closed whenever the college is closed for holidays or inclement weather.