Please provide all of the requested information. Without this information, the Writing Consultants will not be able to work with your paper.
Consultants will make every effort to respond to your paper within two weekdays.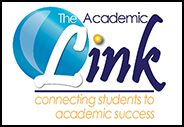 Hours
Monday - Thursday: 8:00 AM - 8:00 PM
Friday: 8:00 AM - 5:00 PM
Saturday: 9:00 AM - 1:00 PM
Sunday: Closed
Tests will not be given out in the Testing Center within 30 min of closing.
The library is closed whenever the college is closed for holidays or inclement weather.