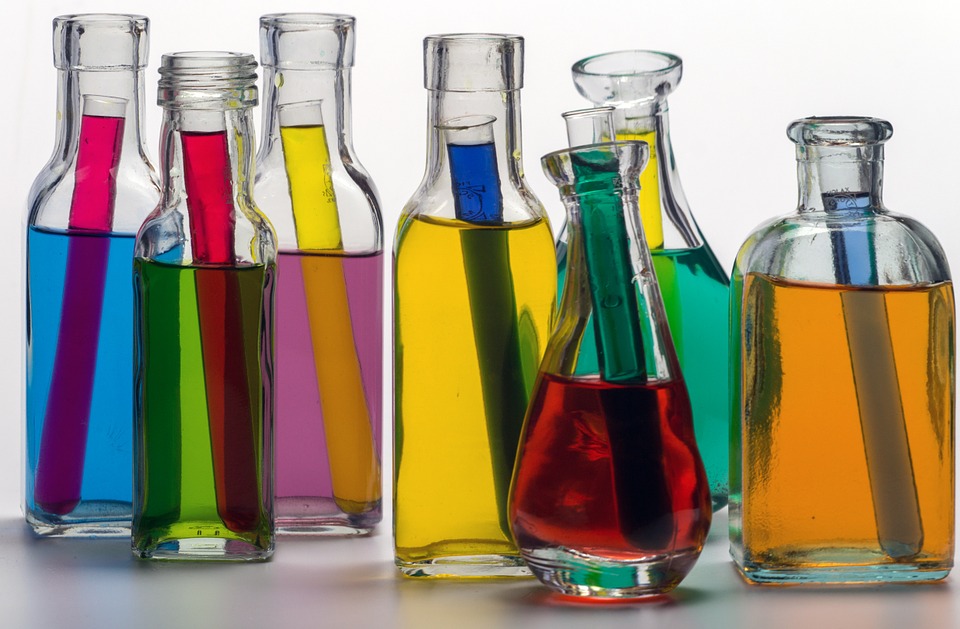 I'm so excited to launch Virginia Western's own Innovation Lab.
Of course, this will be a virtual lab … a digital makerspace where we ask a lot of questions, experiment, and play.
Our first project is an asynchronous workshop series: How to Design a Successful Innovation Grant.
What are Innovation Grants?
These annual grants are awarded by the Virginia Western Community College Educational Foundation. We took a break in 2021 due to COVID, but the Foundation plans to award another round in Spring 2022. The maximum award is $10,000, and projects are expected to be finished in about 10 months (May to March). All members of Virginia Western faculty and classified staff, including adjunct faculty and part-time employees, are eligible to submit proposals. The deadline for applications is always the very end of March.
Why I love Innovation Grants
An innovation grant project can amplify your strengths and what you love most about your job.
They can be a way to solve a problem that you have long complained about.
Grants are professional development — not only will they stretch you and your collaborative skills, but they will get you noticed on campus, in the community, and if it's successful enough — throughout higher ed.
You can test an idea with this "starter grant" (with really great odds for success) and build bigger funding opportunities based on what you learn.
But most of all, the best Innovation Grants fulfill the mission of the community college and help our students succeed.
The 6-month series: How to Design a Successful Innovation Grant
Prompted by some insightful feedback from faculty, we decided to break down the process into more manageable segments over the course of the 2021-22 academic year. So this will be a 6-month series of baby steps … sort of like my experience with the Couch to 5K method (it works!).
Hopefully this approach will help you slowly explore your ideas — on your own time, at your convenience — as you continue to juggle your regular to-do list.
The first step in the series begins on this blog on Sept. 1, and it will end in March 2022, the same month Innovation Grant proposals are due. If you are serious about pursuing an Innovation Grant, I would suggest you start this journey with us in September, but you can always catch up anytime before the March deadline.
And please join us if you're just curious! No commitments necessary.
Learning objectives
By the end of our series in March 2022, you will:
Develop a fundable grant idea.
Learn what makes a grant project successful.
Complete an Innovation Grant proposal.
Most importantly
This virtual workshop isn't just about developing a grant application. I want to help your brilliant project succeed. That's the whole point of grants: They're not really about money. They are about creative problem solving. This slow-cooker process will strengthen your idea and give you plenty of time to refine, reflect, and connect.
Throughout our journey, I will ask lots of questions. I will share tips and lessons learned, starting with this one:
Lab Lesson #1: Grant proposals are not time wasted … even if you FAIL.
I'm speaking here as a recovering perfectionist. Yes, going through the grant process will take time. It will take effort. And you're not guaranteed a payoff. The grant might not be awarded at the amount you requested … or at all. And that's OK. You spent that time focusing on an idea that you love. You thought it through … you talked about it with colleagues, some of whom you hadn't worked with before. There might be a better grant opportunity right around the corner. Or the idea will morph into something else … and get stronger. You are exploring and experimenting and moving forward … and hopefully having fun. So don't be afraid to just try. You never know where your first idea will lead.
You can do this! And I'm here to help whenever you have questions.
Homework for next week:
Consider pairing up in a duo for this journey. Does anyone immediately come to mind? 
Reach out with any questions, either in the comments below or directly to my inbox: sseagle@virginiawestern.edu.
I'll be back on Sept. 1 with a series overview and some "thinking cap" questions to get us started. See you then!
---
The series so far:
How to Design a Successful Innovation Grant
Introduction: Welcome, innovators! The Innovation Grant Lab opens Sept. 1
September: Let's put on our Thinking Caps