Hello, and welcome to the Innovation Lab!
This is a virtual lab … a digital makerspace where we ask a lot of questions, experiment, and play.
Our first project is an asynchronous workshop series: How to Design a Successful Innovation Grant.
The first step in the series begins on this blog today, and it will end in March 2022, the same month Innovation Grant proposals are due.
Hopefully this approach will help you slowly explore your ideas — on your own time, at your convenience — as you continue to juggle your regular to-do list.
If you are serious about pursuing an Innovation Grant, I would suggest you start this journey with us in September, but you can always catch up anytime before the March deadline.
And please join us if you're just curious, or some of your ideas are half-baked. That's what this process is for! No commitments necessary.
Last week, I shared Lab Lesson #1: Grant proposals are not time wasted … even if you FAIL.
So let's boldly move forward, straight to Lab Lesson #2: Know the rules of the game.
Yes, I do approach grant applications like a game (or a "Project Runway" challenge), which makes writing grants much more fun.
When we learn about a potential grant opportunity, the very first thing I do is read the application, often called an RFP, or Request for Proposal.
I read it closely, with highlighter in hand.
I'm looking for the boundaries … the constraints to my boundless creativity. 🙂
The RFP is where we learn the rules. You don't have much of a chance for funding if you don't follow the rules — and that means specific instructions for the application itself, along with the rules for how you can spend the money.
Let's give it a try.
Below is my summary of the Innovation Grants here at Virginia Western.
See if you can spot some basic boundaries:
What are Innovation Grants?
These annual grants are awarded by the Virginia Western Community College Educational Foundation. We took a break in 2021 due to COVID, but the Foundation plans to award another round in Spring 2022. The maximum award is $10,000, and projects are expected to be finished in about 10 months (May to March). All members of Virginia Western faculty and classified staff, including adjunct faculty and part-time employees, are eligible to submit proposals. The deadline for applications is always the very end of March.
Was that too easy?
Hopefully you picked up on the maximum award ($10,000), and the project duration (10 months, from May to March). The proposal deadline is the end of March, which gives us plenty of time to plan. You should have also been encouraged to learn all faculty and staff are eligible to apply.
So let's go one step further.
Before we delve into idea storming, it's important to read the actual grant application.
It's only five pages long, which is pretty short in the world of grants.
Skimming is fine. If anything, you are filling your creative, subconscious mind so it can work through these questions in the background, while you keep focusing on your day-to-day priorities.
This application is from 2020 (and includes an outdated deadline), but it will give you an idea of the expectations … what "done" looks like.
If you like background music, start up my Star City soundtrack.
Because every important project needs its own playlist, right?
OK, now that you have skimmed the grant application, let's dive into some of your ideas.
During my early studies into creativity, I learned about an exercise called Six Thinking Hats, which helps separate our thinking into six different functions.
We're going to do a modified version, which I will call Thinking Caps. Picture yourself going through a trunk full of costumes … and you choose one hat for each role.
This is going to help us think through our ideas from different perspectives.
For each role, ask the following questions: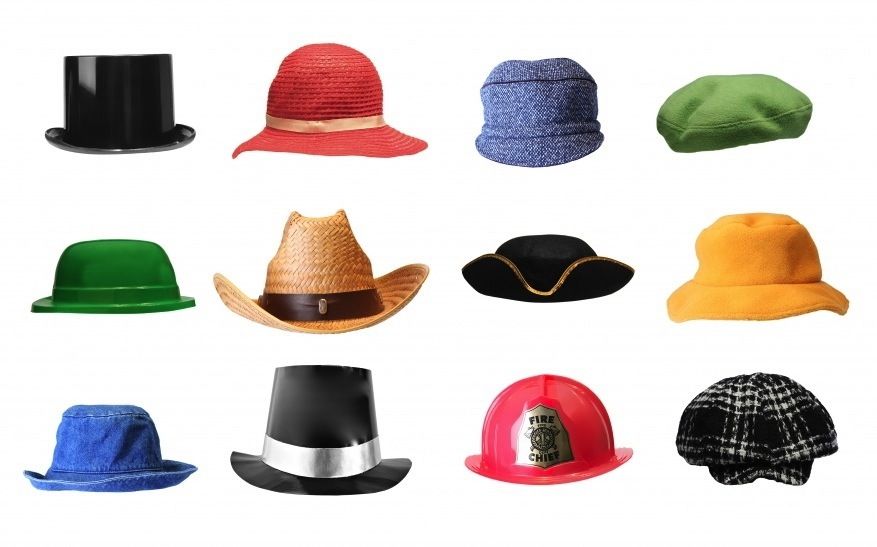 Thinking cap #1: YOURSELF, the INNOVATOR
What problem are you trying to solve?
How will you do it?
Who will you connect with to make this successful?
What does this change look like if you're successful?
How will the project be sustained in the future?
Thinking cap #2: THE STUDENTS (or those directly impacted by your idea)
Do I need this?
Will I use this?
How will this serve my needs?
Would I find this delightful?
Thinking cap #3: THE GRANT REVIEWERS
How original is the idea? Is this project innovative?
Is there really a need?
What is the potential impact for the college?
Is the project sustainable?
Is this a good investment?
How did that feel? Are your ideas starting to take shape? Are you left with more questions than answers?
No worries.
We'll break down each of the big questions over the next six months. They will provide the framework for the rest of this series, with a different focus each month:
| | |
| --- | --- |
| September | Put on your thinking caps … |
| October | Data: What problem are you trying to solve? |
| November | Budget: How will you do it? |
| December | Collaboration: Who will you connect with to make this successful? |
| January | Outcomes: What does this change look like if you're successful? |
| February | Sustainability: Why would this grant be a good investment? |
| March | Finish line: Proposal ready to submit! Huzzah! |
So what's next?
I will return on Sept. 29 with the next segment, which will focus on better understanding the needs driving your project idea.
Until then, here's your homework checklist to help stay on track:
Complete by Sept. 29:
Consider pairing up in a duo for this journey. Does anyone immediately come to mind? 
Skim our previous Innovation Grant application. Note the rules!
Reflect on the "Thinking Cap" questions
Reach out with any questions — or songs we should add to the Star City playlist — either in the comments below or directly to my inbox: sseagle@virginiawestern.edu.
You can do this!
---
How to Design a Successful Innovation Grant
Introduction: Welcome, innovators! The Innovation Grant Lab opens Sept. 1
September: Let's put on our Thinking Caps