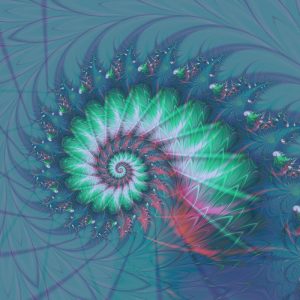 "Transform yourself to transform the world."

Grace Lee Boggs, author and social activist, 1915-2015
Long before Virginia Western was awarded our Title III grant, I had a crush on Achieving the Dream (ATD).
I first learned about ATD as our team prepared our first Get REAL grant proposal in 2017; our budget includes money to pay for membership in the ATD network.
In the years since, I've explored ATD's website and found *free* resources in their "Knowledge Center," including data-rich reports and toolkits full of practical advice, from designing college for part-time students to this practitioner's guide to engaging adjunct faculty. 
ATD's mission is to "lead and support a national network of community colleges to achieve sustainable institutional transformation through sharing knowledge, innovative solutions and effective practices and policies leading to improved outcomes for all students."
I'm emphasizing the "transformation" part, because it's reminding me of this simple but profound quote by social activist and author Grace Lee Boggs: "Transform yourself to transform the world."
I had just read that quote in "Emergent Strategy: Shaping Change, Changing Worlds," where author Adrienne Maree Brown explained the concept of fractals, or never-ending patterns, in nature … and she emphasized what we practice at the small scale sets the patterns for the whole system.
And the transformation quote emerged in my mind as I zoomed into ATD's Dream Conference earlier this month — a virtual convening for more than 3,000 community college leaders and practitioners. I've blogged about two of the featured speakers before: Dr. Russell Lowery-Hart (from the very student-centered Amarillo College) and Dr. Peter Felten (co-author of "Relationship-Rich Education").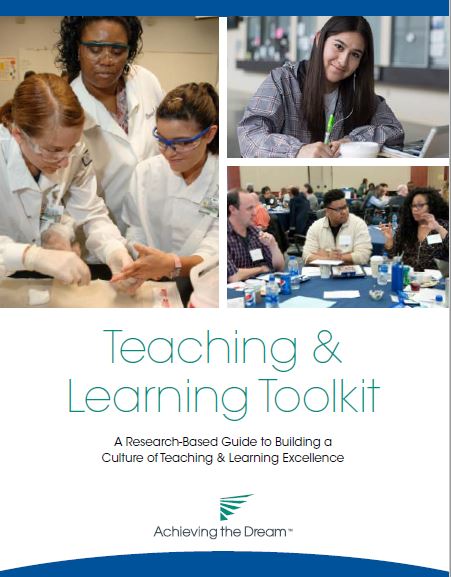 I came away energized with ideas and even more books to read, but the most practical takeaway was from my very first session about "professional learning," which is ATD's preferred term for professional development.
Before the session, ATD researchers emailed us their 186-page toolkit, which was referenced throughout.
The toolkit is available here: Teaching & Learning Toolkit: A Research-Based Guide to Building a Culture of Teaching & Learning Excellence.
The big headlines are these:
Faculty MUST be leading our change efforts, as teaching and learning are at the heart of our mission. From the toolkit: "Study after study," writes USC educational researcher Adrianna Kezar, "demonstrates that students' experiences in the classroom and with faculty are one of the most important factors in student outcomes ranging from persistence, graduation, sense of belonging, and academic self-efficacy to other important psychosocial outcomes associated with learning and graduation."
Did I hear a duuuuhhhhh??? 🙂
We should prioritize professional learning by dedicating enough time and resources to it … and weaving it throughout our strategic plan. I see a role for future grant funding here.
How do you learn best?
So following that advice about transforming ourselves to transform the world, I'm thinking we should design our own professional learning — for both faculty and staff — to mirror the ideal practices we want for our students.
We are all adult learners.
Our own learning should be reflected in our classrooms, and vice versa. If there are practices in our classrooms we would not be willing to experience ourselves, perhaps we should rethink those approaches.
And this goes beyond learning new technology or discipline-specific professional development.
This could mean building peer relationships through learning communities exploring pedagogical topics, "soft skills," or something tactical like "effective program outreach."
Hosting regular "virtual coffeeshops" on Zoom for casual conversations (an idea shared during the Dream conference), and more formal virtual training designed to respect our time.
We could emphasize cohorts, experiential learning, and more common reads, such as the Martin Luther King Jr. Day of Service Book Read (btw: we're discussing "Caste" on Feb. 25).
Here's an idea: Why couldn't leadership create an administrative syllabus, mimicking the best of our classroom syllabi? That was actually suggested by a faculty member during one of our strategic planning interviews. I love this idea. An administrative syllabus — maybe on our new VWConnect site? — could be a wonderful way to help communicate VWCC and VCCS initiatives, learning opportunities, and more big-picture priorities for our entire organization.
Transform ourselves to transform the world. Learn like our students. Lead by example.
I'm very inspired by what Monroe Community College is doing in Rochester, NY. They created a "Teaching and Creativity Center" to help prioritize their professional learning.
Here's a summary from that very helpful ATD toolkit: 
MCC's Teaching & Creativity Center is collaboratively led by a full-time administrator, faculty on partial reassigned time from teaching, and faculty advisory boards on each of the college's two campuses. The Teaching & Creativity Center (TCC) first developed a positive campus reputation through its New Faculty Orientation, a seminar that meets monthly in two-year cycles. Participants expressed an eagerness to engage in other cohort-based professional learning after their orientation experience concluded; more senior faculty also indicated interest in opportunities that would go beyond workshops and brown bags.
The toolkit explains more about MCC's Reflective Practice Groups (page 81), where trained facilitators help guide discussions about equity, classroom dilemmas, lesson plans, or anything meaningful to the group.
Build on our strengths
The ATD toolkit also offers guidance for creating a formal teaching and learning center from scratch. We can build on what's already working at VWCC, using governance workgroups, Canvas, and other learning resources we already have in place. Maybe innovation grants could help support rotating faculty fellows, another idea I heard during the Dream conference.
ATD's emphasis on professional learning to help transform community colleges very much reminds me of my blog posts about creating a joyful organizational culture. The most important thing a leader can do for her organization is to stay in "learner" mode, according to Richard Sheridan, author of "Joy, Inc." and "Chief Joy Officer."
This is one of the reasons why I wanted to bring the grant-funded Improv for Teaching and Learning workshop to in-service this past January. I reached out to the 25ish participants a month after the workshop, and many said they found something useful to apply to their life and work. (I've been trying to say "YES, AND …" daily.) But even more importantly: We had fun learning and laughing together … even on Zoom!
Right before the pandemic, members of our Campus Engagement workgroup wrestled with the question: What does a powerful learning environment look and feel like?
Here's what we came up with: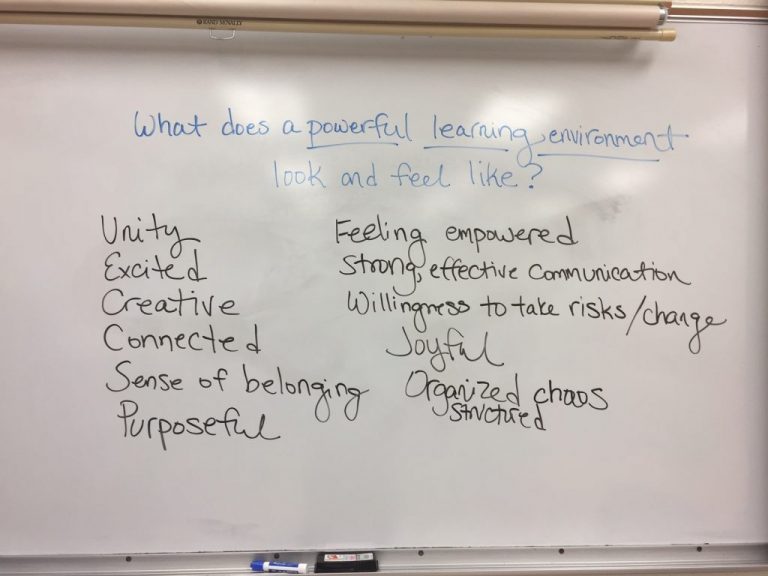 What would you add?
Our workgroup also started a meeting with this icebreaker: "If Virginia Western was a person, how would you describe them?"
I still think about this answer from one of our colleagues: She said our college is like an adult learner: Someone who has "been around the block" but wants a change in their life … someone ready to reinvent. How might that change the way we look at our institution and how we move forward?
"Transform yourself to transform the world."
What's next?
Our college has just begun working with our ATD coaches, and our cross-departmental teams will be designing what that looks like. This is a collaborative, emerging process, which will probably be messy and confusing at times.
More updates on our Get REAL project will be coming soon. You can find a one-page summary here. I hope you're excited to learn more!
If you have questions, please don't hesitate to reach out: Your question might inspire a future blog post to help our colleagues who might be wondering the same thing. Email sseagle@virginiawestern.edu.
— Stephanie Ogilvie Seagle, February 2021