What is the No. 1 soft skill sought by employers?
Answer: Creativity, according to a 2019 survey on LinkedIn.
I realize the entirety of 2020 has felt like one, big exercise in creative problem solving.
But how might Virginia Western teach creativity? Is that even possible?
Yes, teaching for creativity is not only possible … it's essential for 21st-century learners, according to Dr. Keith Sawyer, a professor of educational innovations at the University of North Carolina at Chapel Hill.
Sawyer is one of the world's leading scientific experts on creative learning; I was introduced to his work in a January 2020 special report about creativity by the Chronicle of Higher Education.
Sawyer believes all teachers can learn how to teach creative knowledge in their subject area by using a technique he calls "guided improvisation."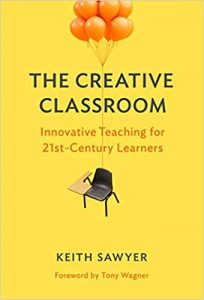 He explains this research-backed approach in his 2019 book, "The Creative Classroom: Innovative Teaching for 21st-Century Learners":
I call this pedagogy 'guided improvisation' because the students engage in open-ended activities, where they have the freedom to improvise their own path through the material. But their actions aren't completely free and unconstrained. Student action is guided by structures, called scaffolds, that guide student knowledge construction toward curricular goals, while teaching them the knowledge they need for creativity.
The research showing the effectiveness of guided improvisation and creative knowledge is overwhelming … it's the main theme of all of the recent scientific reports on how to teach effectively in math … in engineering … and in science. (p. 35)
Sawyer argues that teachers can learn to improvise in the classroom by experimenting with the same rules of improv theater.
And now — thanks to an Innovation Grant from the Virginia Western Educational Foundation — we have an opportunity to try it out ourselves!
Please join us for the "Improv for Creative Teaching and Learning" workshop on Zoom.
(Look for us on the in-service agenda … tentatively scheduled for Friday, Jan. 8, at 9 a.m.)
This playful, improv theater session will help faculty and staff strengthen VWCC's creative culture by experimenting with the techniques of "guided improvisation."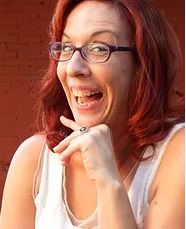 The workshop will be facilitated by Ami Trowell, creative director of Big Lick Conspiracy, Roanoke's professional improvisational comedy troupe. She is also the founder and owner of Theatre 3, where she teaches improv workshops for performers and non-performers. Ms. Trowell will lead us through improv games and exercises, honing skills in creativity, spontaneity, risk-taking, collaboration, active listening, and play.
The benefits of the workshop include:
Open to all faculty and staff. Don't be shy!
Appropriate for all disciplines at the college.
This will be fun! (And joy is the energy of innovation.)
I hope you will join us!
More about the instructor: Ami Trowell is the Founder and Creative Director of Theatre3 in downtown Roanoke. She has been performing with Roanoke's professional improvisation troupe, Big Lick Conspiracy, for over a decade and directing for the last four years. Ms. Trowell has studied improvisation at Second City in Chicago and Dad's Garage in Atlanta, Georgia. She has produced and performed in several comedy podcasts including "What Just Happened?," "All Purpose Cleaner," "Purposefully Derpy," and "BP & Ami." Ms. Trowell received her bachelor's degree in theater from the College of Charleston and a Masters of Arts in Liberal Studies from Hollins University. Most importantly, she is the proud mother of three smart, funny, and amazing daughters.
— Stephanie Ogilvie Seagle, December 2020