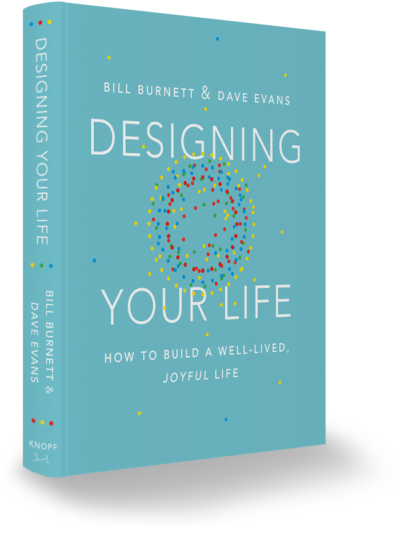 It's my favorite time of year — Halloween! — so I thought I'd discuss wicked problems.
Wicked problems are complex, social problems that are constantly changing — which are exactly the kind of problems we face at Virginia Western.
Design thinking is a methodology that can help us address these wicked problems (and write grants to tame them). I love this approach because it puts the human — the student — in the center of design.
This means more than just deploying student surveys.
We should be interviewing and observing students, yes, but we should also be going through the same experiences as students and potential students (websites, forms, processes, etc.). Empathy is key, and it's only the first step.
I've been reading about design thinking and creative problem solving for over a decade, so I could shower you with all kinds of information. But I will limit this post to just a few treats, which you can use in the classroom and in your own life:
1. For an overview of how design thinking applies to higher ed: Start with this summary, Using Design Thinking in Higher Education (I especially like the Montgomery Community College example). This more recent Chronicle of Higher Education article, Can Design Thinking Redesign Higher Ed?, is behind a paywall. Let me or the library know if you have trouble accessing.
2. For yourself and your students: Check out this bestselling book, Designing Your Life: How to Build a Well-Lived, Joyful Life, which started as a popular class at Stanford University. Its discussion of wayfinding, the "ancient art of figuring out where you are going when you don't actually know your destination," influenced one of the college's recent grant projects.
I plucked out a few highlights:
From a story in The New York Times: "The capstone of the Stanford class, and a key part of the book, is an assignment to come up with three 'Odyssey Plans' that map out the next five years of your life in radically different ways. The activity is designed to reinforce the sense of multiple viable options, unlock the imagination and eliminate the attractive power of the unknown alternative."
An excerpt from the book: "Our class is one of the few design thinking classes that have been scientifically studied and have proved to make a difference for students on a number of important measures. Two doctoral students did their dissertations on the course, and what they found was pretty exciting. They found that those who took our class were better able to conceive of and pursue a career they really wanted; they had fewer dysfunctional beliefs (those pesky ideas that hold you back and that just aren't true) and an increased ability to generate new ideas for their life design (increasing their ideation ability). All of these measures were "statistically significant," which, in non-geek speak, means that the ideas and exercises we lay out in our course and are going to walk you through in this book have been proven effective; they can help you to figure out what you want and show you how to get it."
Video: Author Bill Burnett captures the essence of the book in this TEDxStanford talk.