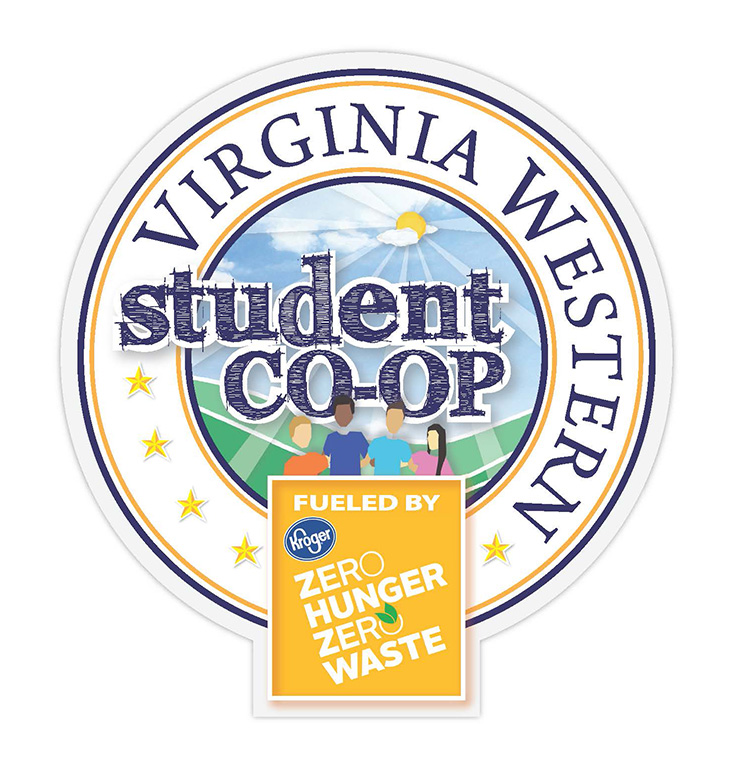 Want to stock up on a few snacks for the week, or a few things for making meals at home? Stop by the Virginia Western Student Food Co-Op, Fueled by Kroger! We have a variety of products available, from breakfast cereals to canned goods, rice, pasta, and even personal hygiene items. It's free to students – all you have to do is make an appointment through Navigate.
Location: 3rd floor of the Maury & Sheila Strauss Family Student Life Center (campus map)
Hours: Open by appointment – you can make 1 appointment per week. To use Navigate to schedule an appointment, choose "Student Life" as the area of assistance. If you are unable to find an appointment time, please use the "Request Appointment" feature in Navigate, and a staff member will reach out to schedule one. Instructions for using Navigate are located here.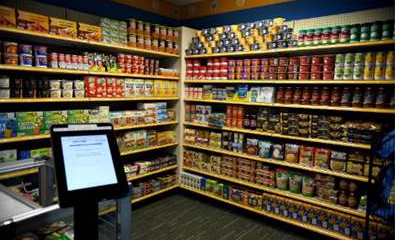 Many thanks to Kroger and Kraft Heinz for launching the Student Food Co-Op in fall 2019, in conjunction with the Virginia Western Community College Educational Foundation.
Quick Meal Cards
Thanks to an Anthem Blue Cross and Blue Shield Foundation Hunger Relief Micro-Grant award in 2021, Virginia Western was able to create Co-Op Quick Meal Cards to help students make easy and nutritious meals from items available in our food pantry. The recipes on the cards were created or selected for us by Registered Dietitians, and provide students with interesting options for using shelf-stable items in various recipes for breakfast, lunch, dinner, or snacks. Recipes will be rotated throughout the year.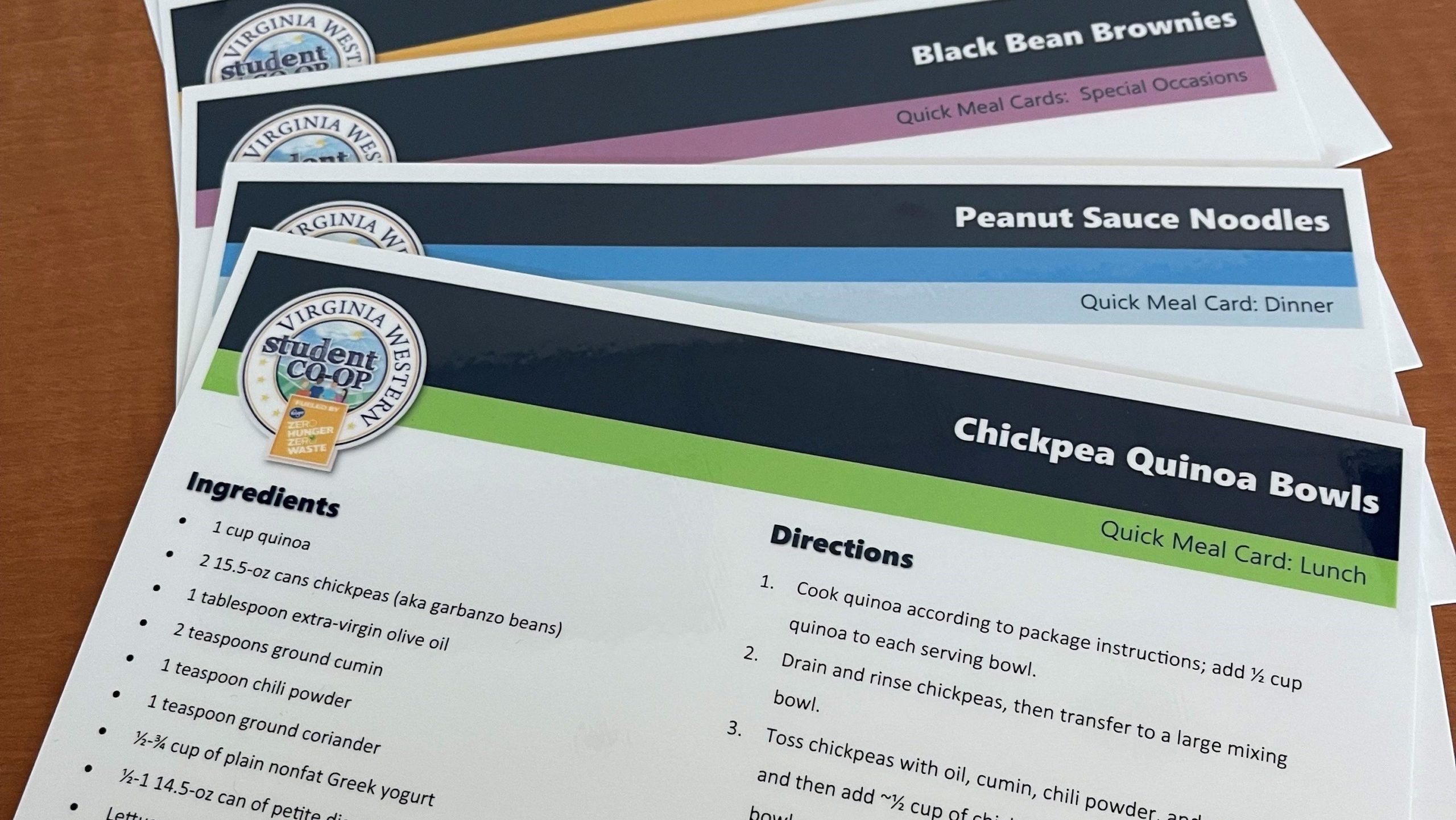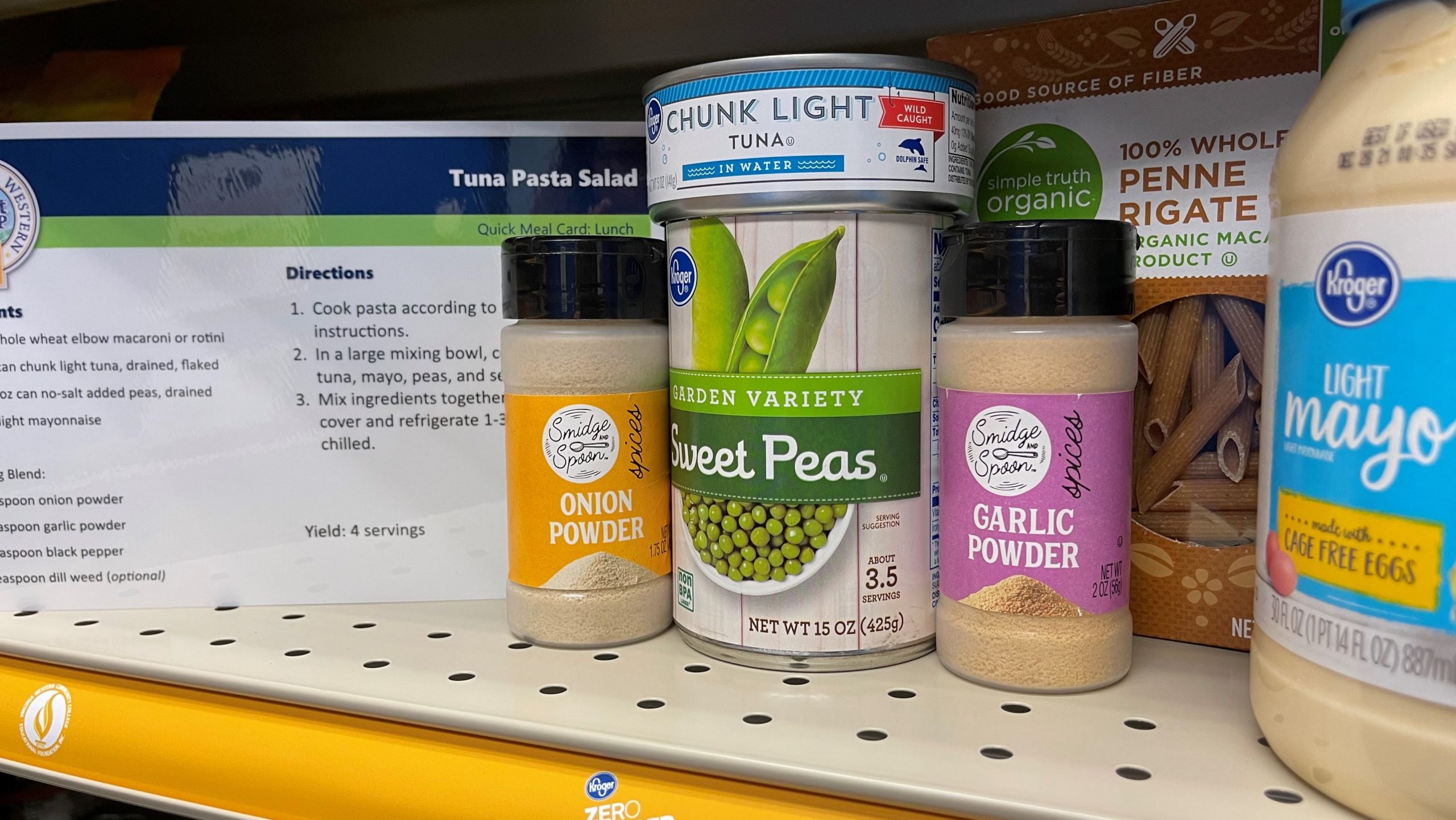 For more information, contact Student Activities Coordinator Natasha Lee at nlee@virginiawestern.edu or (540) 857-6326.
Hours of Operation
Fall 2023 Semester:
Fitness Center (1st Floor): 9 AM – 6 PM, Monday –  Friday. Closed Saturday – Sunday.
Student Activities & Food Pantry (3rd Floor): 9 AM – 5 PM, Monday – Friday.
The above hours are subject to change based on the campus events schedule.
All posted hours exclude holidays and school closings.