Message from the Chief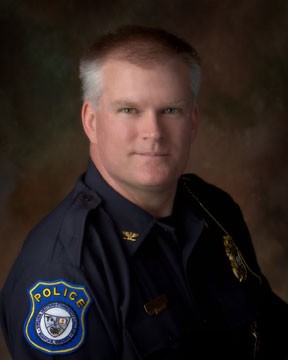 The Virginia Western Police Department welcomes you to our website. On this site we offer an explanation of our services, as well as crime prevention tips, lost and found property help, the college's weapons policy, crime reporting, and the annual Security and Crime Report.
We are committed to a healthy partnership with our community; a partnership which strives to find the best means of fostering a safe and secure learning environment. As a law enforcement agency with sworn and civilian employees, we are available 7 days a week to serve the main campus. By collaborating with you and our esteemed regional partners we can successfully address quality of life issues as well as criminal activities when necessary. To that end, Virginia Western Campus Police Department is committed to serving you.
Chief Craig S. Harris
About Chief Harris
Contact Us
Our office is located in the College Services Building. The College Services Building is at the end of parking lot #9, near the intersection of Colonial Ave and Overland Drive.
By Phone
From campus-system phones dial: 7-7979 or from pay-phones or outside lines dial: 540-857-7979.
Call Buttons
Every elevator has a "call" button which when pressed will dial the VWCC police department and allow you to request assistance.
There are call boxes (look for the poles with the red or blue lights in the tops) located in the Four Seasons Mall (between the Business Science Building and Brown Library), at the bottom of the steps between Webber Hall and the Student Activities Center, between Chapman and Duncan Halls in parking lot #1 and outside our office building (College Services).
Contact Us
 College Services Building
 540-857-7979
Mailing Address:
3054 Colonial Ave., SW
Roanoke, VA 24015