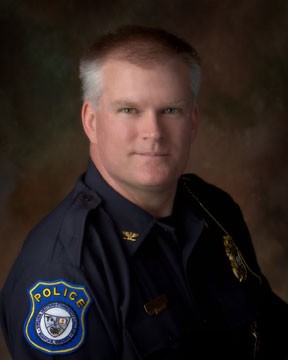 Craig S. Harris became Chief of Campus Police on October 10, 2005.
Additionally, Chief Harris is responsible for all Virginia Western Emergency Management operations, including Continuity of Operations and Crisis Management planning. Moreover, the college's Jeanne Cleary Disclosure of Campus Security Policy and Campus Crime Statistics Act (Clery Report) is developed and submitted through the Chief's position.
Chief Harris received his Associate of Science Degree from the distinguished Virginia Western Community College in 2000. He received his Bachelor of Science Degree in Administration of Justice from Bluefield College in 2002, and a Master of Science Degree in Business Management from Liberty University in 2009.
Prior to being named the Chief of Police at Virginia Western, Chief Harris was employed with the Town of Vinton Police Department as Detective Sergeant. Prior to this position he held the rank of Detective, Patrol Sergeant, Master Police Officer, and Police Officer. Chief Harris is a graduate of Cardinal Criminal Justice Academy, the New Jersey State Police Academy (188th MC) and the Virginia Forensic Science Academy, Richmond.
Contact Us
 College Services Building
 540-857-7979
Mailing Address:
3054 Colonial Ave., SW
Roanoke, VA 24015