We are committed to providing the highest possible quality development and delivery of video for instruction, recruitment, information sharing, archival, live streaming events and more. Our team of production professionals can assist you.
The Media Geeks are a fully operational mobile production team. With multiple digital cameras, microphones and digital editing facilities on campus, we can work with you to design and develop a professionally produced product. Please be aware that videos are a large undertaking, we generally budget 10 working hours for every minute of produced video.
Depending on the project, typical turn-around time is 10 business days.
To see campus videos, training, Media Geeks One-Minute-Wonder videos and more: https://www.youtube.com/user/VirginiaWestern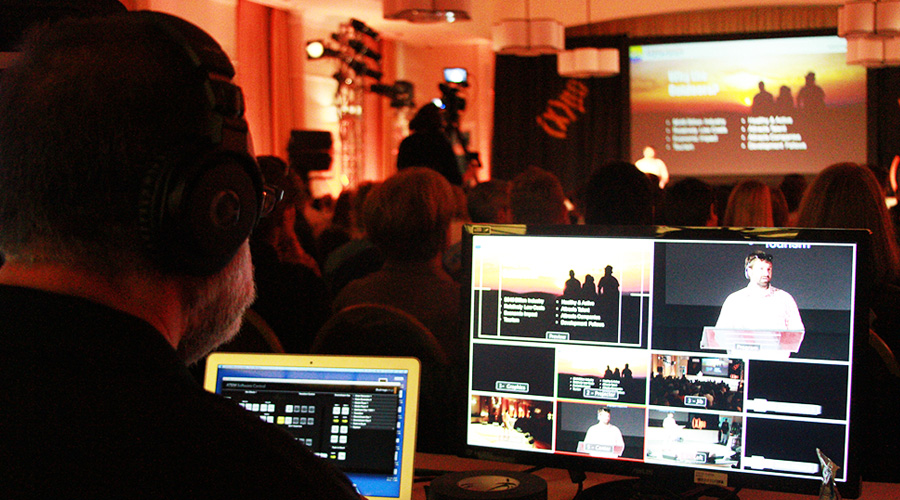 Request Video Production Service
To request Video Production services, first you must fill out this form (you will need to log in using your MyVWCC login credentials). Once the form is submitted, a Media Geek will contact you and set-up a meeting to discuss your idea.
For more information on how to request video production service, watch this video (YouTube).
Hours
Mon – Thurs: 7:30 AM – 5:00 PM
Friday: 7:30 AM – 4:30 PM
Media Geeks are available until 7 PM during the first 4 weeks of fall and spring semester.
Evening support until 10 PM is available by request with 30-day notice.
Please contact Joe Bear for approval.