Joe Bear, CTS, DMC-E-4K, CBJ
Originally an aspiring lighting designer, Joe came to us from Longwood University where he received his BFA in Theatre Design and Technology. After deciding he would rather make a career out of watching TV, Joe quickly made the move over to audiovisuals. Joe is the Lead Media Geek on campus which only means he gets to break things first. He is an AVIXA Certified Technology Specialist, Crestron DigitalMedia Certified Engineer 4K, and certified BBQ judge for the Kansas City BBQ Society. When not crashing electronic classrooms, you can find Joe spiking his blood pressure by completing his goal of eating BBQ in all 50 states and being a proud uncle and stepfather.
---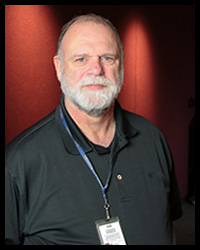 Jim Underwood
Jim is our token Irishman. He has lived in Roanoke since 1999, with his lovely wife Marguerite and their kids, Jackie and Rory. He won an Edward R. Murrow Award while working as a Photojournalist for WSLS News Channel 10. He also worked as a documentary producer for Blue Ridge PBS where he worked on several Emmy Award winning shows and was nominated for a personal Emmy for his part in the documentary "Virginia in the Civil War: A Sesquicentennial Remembrance". He also won numerous Virginia and national awards for 2 series he produced, Blue Ridge Excursions and Blue Ridge Adventures. He is now a proud Media Geek.
---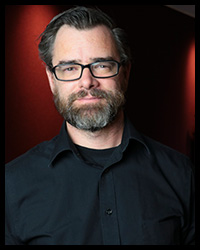 Jason Garnett, CTS
Jason is an AVIXA Certified Technology Specialist. He cut his teeth in the ill-lit projection booths of the Grandin Theatre where he served as head projectionist and General Manager for almost 14 years. He also founded and operated Roanoke's first and only community microcinema, The Shadowbox in 2010. This beacon for independent, local cinema earned him the Arts Council's Perry F. Kendig award in 2012 and a place in the Blue Ridge Business Journal's notable 30 under 40 list. Jason is our resident 3D printing virtuoso and he was deemed an Ultimaker Education Pioneer in 2016. He maintains an active presence in the non-profit community, serving on the Board of The Roanoke Skatepark Initiative and the advisory committee of the Grandin Film Lab.
---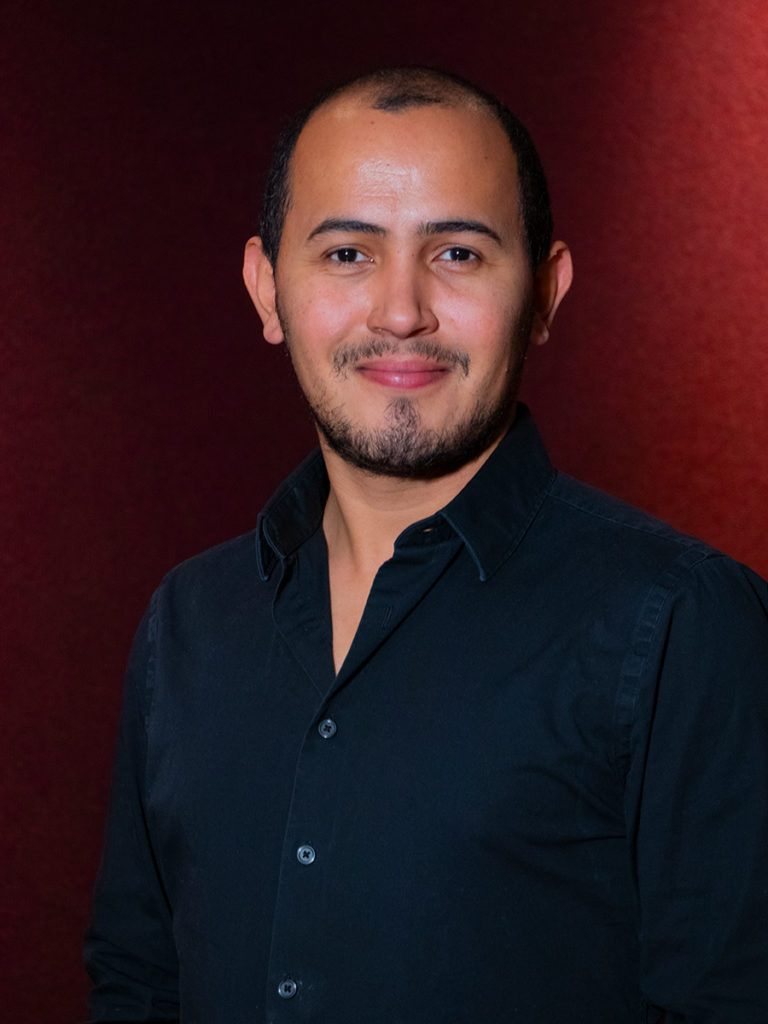 Anderson Santos
Anderson is a Brazilian native green card holder studying for his citizenship exam. Before moving to Roanoke in 2013, Anderson lived in Lynchburg, where he earned a Video Broadcast bachelor's and Communication and Media master's degree from Liberty University. His professional video background includes live and studio productions and permanent installations. Jiu-Jitsu, gardening, drone, and 360 photography are his pastime interests. Future goals for Anderson include completing the citizenship process and earning his AVIXA Technology Specialist Certification. To learn more, visit andersonroad.net