I've been thinking a lot about the "community" part of community college lately. I light up every time I hear community-service ideas in our college forums, like the idea of building a Habitat for Humanity house (heard that one at a strategic planning brainstorm). Or forming a Relay for Life team (Staff Senate). Or establishing a student food pantry (I'm part of a small group working on some version of this right now). I'm still new to Virginia Western, so it's very likely I've missed some excellent examples around campus. So far, these are the most visible community-oriented initiatives I've found: Students in our Community College Access Program (CCAP) must complete a 4-hour service learning project each semester. According to the Educational Foundation's Impact magazine, these students contributed more than 2,800 hours volunteering in the Roanoke Valley in 2015-16. Examples include: Cleaning pens and walking dogs at Angels of Assisi, waiting on customers at the historic Buchanan Theatre, working at the kitchen in the Rescue Mission, and serving LOA Meals on Wheels. (If you know of an organization needing volunteer help, contact CCPA coordinator Carolyn Payne at 540-857-6371 or cpayne@virginiawestern.edu.)Our Dental Hygiene Program partners with many community agencies to provide free…
Continue Reading

Soft skills and service learning: Can Virginia Western do more?
Read More
About Stephanie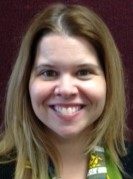 Stephanie Ogilvie Seagle has served as Grant Specialist at Virginia Western since 2016, but she prefers her honorary title: "Chief Joy Officer." Stephanie spent most of her career at The Roanoke Times, a daily newspaper, where she served in various news and features roles including "Shoptimist" shopping columnist. She earned a bachelor's degree in integrative studies at George Mason University and a master's of arts in liberal studies at Hollins University. Stephanie is a mom to one human daughter and multiple chihuahuas … and is obsessed with reading nonfiction, Halloween, and crafting glow necklaces inspired by the Mill Mountain Star. Glow Roanoke!
Archives