One of my favorite genres of articles involve creativity in the schools, which are usually about K-12 initiatives that stretch way beyond our standardized-testing mania. I can't resist sharing some of my favorite ideas I've learned about in the last few months: Grand Rapids Public Museum School, where a struggling school district opened a school *inside* a struggling museum. The museum's collections are folded into the curriculum, and students learn through hands-on, community-based activities, including a local river-revitalization project. ( More )An outdoors-oriented Forest Kindergarten program at a public elementary school in Georgia, which builds its curriculum around year-long research projects at each grade level. ( More )Tiny Trees, an outdoor preschool program in Seattle, which partners with the city's parks and recreation program to provide hands-on, nature-based experiences. ( More ) Collecting these kind of innovative ideas is critical to my role in grants, as I've explained before. Just last week, I stumbled upon this article: How Schools Can Stop Killing Creativity (which is really just an excerpt from a new book called "Pushing the Limits.") I recommend reading the entire story, but there was one nugget, way down in the article, that relates directly to an issue we are struggling…
Continue Reading

Let's ask students: How might Virginia Western boost enrollment and retention?
Read More
About Shelley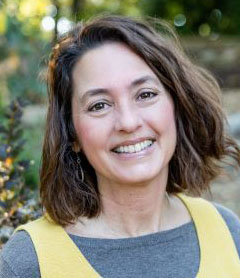 Shelley Lyons is glad to be back on campus as she is a Virginia Western alum, and has served as the Administrative Officer for Grants Administration at Virginia Western since early 2022. Prior to VWCC, her career focus was within the Human Services and Arts fields.  She wrote her first grant in 1996 on a whim and has continued to plan and learn since that time.  She most enjoys  seeing a well-planned project come to fruition, where funder, project manager and beneficiaries can all feel success and see impact.
Archives