Last week, I received the following email from a faculty member here on campus: I am reaching out to you for direction regarding finding grant opportunities. This is a completely new process for me and I have no idea where to begin! I'm so happy when faculty and staff step forward with this humble question, and I wanted to share most of the response I emailed back, as many more folks might find it helpful. First, I would urge you to begin with grants closest to Virginia Western … I consider them "starter" grants. Your odds at getting funded are better, and they can be good practice for bigger projects. Here are three places to begin: No. 1: The Paul Lee Professional Development Grants through the VCCS Dr. Carrie Halpin, Virginia Western's Instructional Designer and Technologist, has been awarded a VCCS Paul Lee Workshop Mini-Grant for the past few years … they have funded her successful summer Instructional Technology Mini-Conferences. The grant pays up to $1,500 to host a workshop that involves at least two or more VCCS colleges. The next deadline would be Feb. 1 for projects proposed for the 2018 summer semester. Learn more about these grants (and…
Continue Reading

Help! I have no idea where to begin with grants!
Read More
About Shelley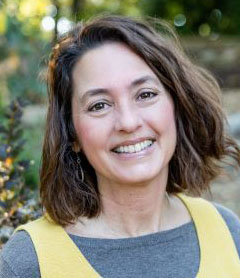 Shelley Lyons is glad to be back on campus as she is a Virginia Western alum, and has served as the Administrative Officer for Grants Administration at Virginia Western since early 2022. Prior to VWCC, her career focus was within the Human Services and Arts fields.  She wrote her first grant in 1996 on a whim and has continued to plan and learn since that time.  She most enjoys  seeing a well-planned project come to fruition, where funder, project manager and beneficiaries can all feel success and see impact.
Archives