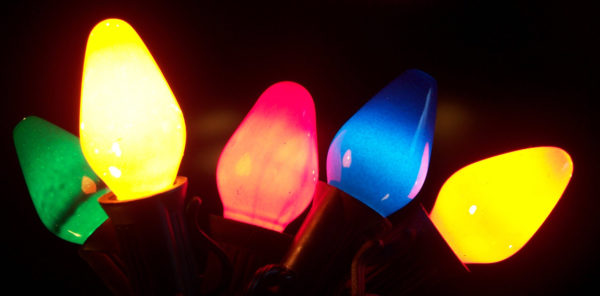 As I've emphasized before, ideas — our imagination — are the real power behind grants.
And I collect rando ideas like some people collect Star Wars action figures.
I read like a maniac because it helps stuff my brain with as many ideas as possible — and then, like magic! — some joke or frustration or grant RFP will spark a connection.
Before we peel off for holiday break, I wanted to give you just one link to click.
Just one! And it's an easy list to skim.
These are the best community college innovations of 2017, as chosen by the League of Innovation in the Community College … and you can find them here.
My hope is that just one of these innovations will get your attention … something might spark an idea.
And it might not be immediately.
Just skim it … no heavy lifting here. I want to put our unconscious selves to work … because while we are sleeping late and reading for fun and traveling and celebrating over the break, our brains will rest.
And a rested brain makes the magic happen.
If we're really lucky, an entire string of idea bulbs will light up in our collective heads!
When we return in January, I'll focus more attention on the Educational Foundation's Innovation Grant.
I have blogged about some previous awards to give you an idea of what your creative colleagues are already doing.
This year's application is out earlier than usual — and you can find more about how to get it here.
I helped tweak the format to (hopefully) make it easier to apply, and I plan on offering an application workshop early in the spring semester.
Among the most important points to know:
All members of Virginia Western faculty and classified staff, including adjunct faculty and part-time employees, are eligible to submit proposals.
Requests will be considered up to $10,000
Proposals that introduce strategies to improve student retention will receive 5 extra points in the scoring process. (But themes other than student retention are welcome.)
The deadline is March 30.
Enjoy the holidays and the time off … I'm looking forward to very creative 2018!
(And if you've read this far, then you might also be hungry for more League of Innovation ideas … find the award winners for 2016 and 2015.)