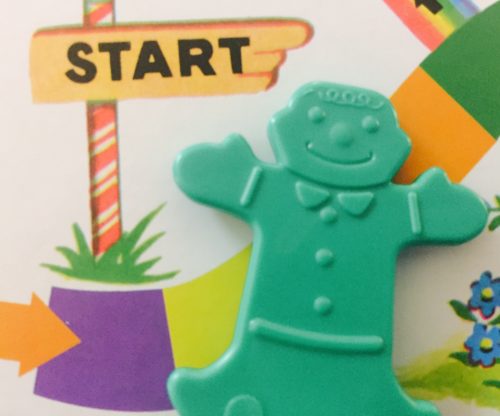 Last week, I received the following email from a faculty member here on campus:
I am reaching out to you for direction regarding finding grant opportunities. This is a completely new process for me and I have no idea where to begin!
I'm so happy when faculty and staff step forward with this humble question, and I wanted to share most of the response I emailed back, as many more folks might find it helpful.
First, I would urge you to begin with grants closest to Virginia Western … I consider them "starter" grants. Your odds at getting funded are better, and they can be good practice for bigger projects.
Here are three places to begin:
No. 1: The Paul Lee Professional Development Grants through the VCCS
Dr. Carrie Halpin, Virginia Western's Instructional Designer and Technologist, has been awarded a VCCS Paul Lee Workshop Mini-Grant for the past few years … they have funded her successful summer Instructional Technology Mini-Conferences.
The grant pays up to $1,500 to host a workshop that involves at least two or more VCCS colleges.
The next deadline would be Feb. 1 for projects proposed for the 2018 summer semester.
Learn more about these grants (and their allowable expenses) at https://opd.vccs.edu/awards/grants/
No. 2: Innovation Grants awarded by VWCC's Educational Foundation.
These grants from Virginia Western's Educational Foundation usually award from $1,000 to $7,000 for creative projects. That application is usually out in January with a March deadline.
From last year's application:
"The Foundation annually awards the Faculty and Staff Innovation Grants to encourage academic enrichment activities. These awards are typically NOT funded by the VCCS's Professional Development Initiatives, the Equipment Trust Fund or the College's regular operating budget. Faculty and staff should consider proposing innovative projects, novel approaches, and creative activities that support the College's vision statement: As a student-oriented center for lifelong learning, Virginia Western Community College will meet the needs of our diverse community by providing comprehensive educational programs and workforce development."
One of the best ways to stir ideas and improve your chances of getting funded is to look at grants that have been funded in the past. Here are some examples of successful proposals over the past two years:
I also should note that five of the eight projects listed below were championed by VWCC staff members (not just faculty!).
Breaking Cost Barriers and Increasing Success: An Open Textbook in English 111: Fund low cost/no cost open textbooks – textbooks that are available for free online or via a portable file (PDF) or in an inexpensive printed format – lowering financial barriers for VWCC students in English 111, the class with the highest enrollment.
Workforce Development Services: Increase Community Involvement; Increase and Diversify Students: Develop unique outreach channels of communication and new partnerships in the service region. Host roundtable discussions with the 500+ faith-based organizations and clergy in the region to better serve underrepresented residents. Discussions will help the college understand the current need and help build support within the community.
Workforce Development Services: In-Demand Curricula: Visit Virginia's Blue Ridge: In collaboration with LASS and Virginia's Blue Ridge, develop and implement customized customer-service development program aimed toward Roanoke Valley hospitality staff. Program would train staff to become ambassadors for themselves, their employers and Virginia's Blue Ridge with the end goals of strengthening perceptions of the region as a "destination" and a favorable impact on economic development.
Workforce Development Services: Portable Presentation Technology: Focuses on taking a professional-grade story of WDS on the road. Technology would allow WDS to provide onsite customized training and assist in providing information on career opportunities, current programs and funding available to potential students.
Educate the Educators: Supports registration fee costs for VWCC dental hygiene faculty to attend a Diode Laser certification workshop.
Online Historical Geology Class: Supports the creation of an online OER Historical Geology course with written labs and lab kits for students to check out of Brown Library.
Instruction of ELL Students in Biology: Supports the identification and analysis of the specific types of Biology assignments that are difficult for English Language Learners.
Creating Grant Champions: Supports the development of a video training program that will demystify the grant application process for faculty and staff. (See below.)
As I've mentioned before, I'm on a personal mission to get more faculty and staff to apply for the Educational Foundation's Innovation Grants, so stay tuned for more info as we approach the winter application period. Perhaps a proposal-writing workshop in January/February might be helpful?____________________________________________________________
No. 3: Finally, it might be a good idea to take a look at the resources we have posted on www.virginiawestern.edu/grants.
You will find short (and fun!) videos about the grant process … they answer many FAQs we hear from faculty and staff. Pay attention specifically to "12 places to find grants."
Find the videos here: https://www.virginiawestern.edu/grants/resources
I also wanted to mention our "Golden Ticket" grant concept form, a worksheet that will help focus your ideas.
____________________________________________________________
I hope that helps you get started! I'm here during regular work hours in Fishburn, so if you ever want to come by and talk through your ideas, just let me know. I'm constantly reading about innovation happening across higher ed and elsewhere, so I'd be happy to help brainstorm and connect dots.
Stephanie Ogilvie Seagle
Grant Specialist
Fishburn Hall, F204
540-857-6084
sseagle@virginiawestern.edu