I dutifully scribbled down all of the tips from this workshop for Roanoke grant writers, which I attended shortly after starting my "Grant Specialist" job at Virginia Western last year.
I was confident about my writing skills — I had been practicing for 15 years at the local newspaper — but I was new to higher education and still learning the grant development process. Marilyn Herbert-Ashton, grant Jedi and founder of Virginia Western's grants office, had taught me so much already — and she encouraged me to attend this workshop to learn more about what NOT to do with grant proposals.
A panel of representatives from local foundations — the folks who decide which proposals get funded — talked about some common mistakes they see on applications.
This list included:
Vague, unfocused writing … or writing that is too academic.
Requests that don't address a demonstrated need.
Too much data.
Simply not following the application's directions.
All seemed pretty straightforward.
But then, almost as an aside once we got into a meatier discussion, one panelist from a local healthcare foundation bemoaned the lack of innovation. She was tired of seeing the same ideas proposed year after year.
That's when my joy bulb lit up, as I'm alllllllllll about ideas.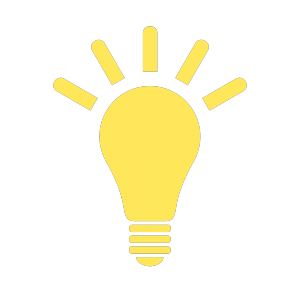 I've researched the squishy concept of creativity for years, both in formal academic settings and through my creative work at the newspaper. I'm driven by the questions: How can we generate better ideas? What are the conditions necessary for creativity to thrive? And most importantly: How do we generate more creative ideas to address wicked social problems?
Ideas — our imagination — are the real power behind grants. The hard work comes when we try to act on those ideas. The imaginative proposals with the best plans of action are the grants that get funded.
Which leads me to the name of this blog.
I'm a fan of simplicity, but "Grants Blog" was just way too boring.
When creativity experts talk about incubating ideas, they often use the term "hothouse," which is just another word for greenhouse.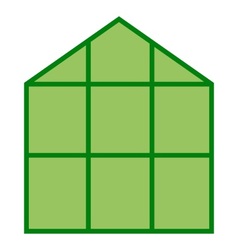 I like to think of our role in the grants office as idea gardeners, so we've named this space "the Green House."
The more I think about it, the more the analogy makes sense — and not just because Grants = $$$ = Green.
With its floor-to-ceiling windows that overlook the Court of Four Seasons, the grants office on the top floor of Fishburn Hall does have the feel of a greenhouse.
Think of us as the hothouse that can sprout your ideas — we can help create optimal conditions for your idea seedlings to grow. More tending, weeding and watering is required once those ideas are actually funded. And even if those ideas are not funded on your first attempt … or they change significantly as we garden … you might still be cultivating amazing relationships that grow beyond your imagination.

Will your ideas bloom? Hopefully.
Might they cross-pollinate throughout the campus, or even spread to other colleges? Perhaps.
Are we already tiring of the gardening cliches? DEFINITELY.
I'll spare you more of the flowery metaphors and will leave you with some examples of what to expect from the Green House blog in the weeks and months ahead:
Where are the grant opportunities? That's one of the most common questions we get. The Green House blog will spotlight the best resources, which we have already listed in this video. And on a related note: It's my personal mission to get more faculty and staff to apply for the Educational Foundation's Innovation grants, so you'll be hearing a lot about those in the future.
Grant success stories from around campus. There's so much to brag about!
Interviews with your grant champion colleagues, who can share helpful tips (and lunch recommendations).
Data points from our Institutional Effectiveness Office and elsewhere.
Creative ideas and articles across the higher education landscape that might fertilize our own projects. (And I read like it was an Olympic sport.)
In the meantime, you're welcome to check out our cheeky "Grant Champion" training videos … and share your blog suggestions, questions and/or lunch tips.
Stephanie Ogilvie Seagle
Grant Specialist
Fishburn Hall, F204
540-857-6084
sseagle@virginiawestern.edu