Before we get bogged down in the details of the Paul Lee Professional Development Grant, I thought I'd expound on an idea that I mentioned in a previous blog post. In "The Power of Moments," authors Chip Heath and Dan Heath introduced me to the Course Design Institute (CDI), a week-long workshop offered at the University of Virginia. "The dirty secret of higher education is that faculty aren't taught how to teach," said Michael Palmer, an associate professor of chemistry who started the CDI at UVa in 2009. Here's a passage from the book that explains the power of this program: [Palmer] puts the following question to his audience of 25 to 30 professors: "Imagine you have a group of dream students. They are engaged, they are perfectly behaved, and they have perfect memories … Fill in the sentence: 3-5 years from now, my students still know _________. Or they are still able to do _____________. Or they still find value in _________." After some brainstorming and listing answers (very few of which are content focused), Palmer then asks the professors to pull out the syllabus they brought to the institute. "How much of your current syllabus will advance your…
Continue Reading

Here's an idea for the Paul Lee Professional Development Grant. What are yours?
Read More
About Shelley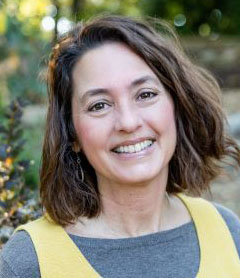 Shelley Lyons is glad to be back on campus as she is a Virginia Western alum, and has served as the Administrative Officer for Grants Administration at Virginia Western since early 2022. Prior to VWCC, her career focus was within the Human Services and Arts fields.  She wrote her first grant in 1996 on a whim and has continued to plan and learn since that time.  She most enjoys  seeing a well-planned project come to fruition, where funder, project manager and beneficiaries can all feel success and see impact.
Archives