Perhaps this idea has floated around campus before … but I thought I'd share a noteworthy nugget that popped into my Twitter stream. Apparently all new students at Western Governors University (WGU) — an online university — are mailed a Student Success Kit at the beginning of their first term. I know this because WGU retweeted one of their students, who wrote: Finally got my Student Success Kit from @westerngovernorsu and I'm so excited! They definitely understand the need for coffee. I've already had some very early mornings and late nights, but I'm loving every minute of school so far. #liquidmotivation #wgu #teacherscollege #momoffour So what's inside? The WGU Student Success Kit includes: A webcam for taking online proctored exams (with instructions)Dry-erase whiteboard and markerWGU-branded swag (such as that plastic coffee mug referenced above and a "do not disturb" door sign) I'm struck by how excited students are when they receive the kit … excited enough to post Instagram and YouTube videos as they unpack their boxes. Watch one of those "unboxing" videos here: https://www.youtube.com/watch?v=JNjvnK0TOYA Besides serving a practical function — giving students the tools they need to succeed with a distance learning program — the kits also create an emotional experience. Why is this…
Continue Reading

What would you put in a Virginia Western Student Success Kit?
Read More
About Shelley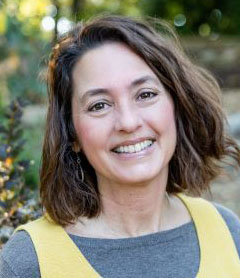 Shelley Lyons is glad to be back on campus as she is a Virginia Western alum, and has served as the Administrative Officer for Grants Administration at Virginia Western since early 2022. Prior to VWCC, her career focus was within the Human Services and Arts fields.  She wrote her first grant in 1996 on a whim and has continued to plan and learn since that time.  She most enjoys  seeing a well-planned project come to fruition, where funder, project manager and beneficiaries can all feel success and see impact.
Archives