Graduation is on the horizon, so if you haven't heard it enough: THANK YOU to all of our faculty and staff and leadership who made this possible, during such a harrowing, historic year.
What we do matters, and our community will not forget it.
I know we all have moving stories to tell about our journey since last March. I just wish we could gather to share those stories around a giant campfire … with coffee and cookies and stackable lemon lasagna. 🙂
Maybe someday.
In the meantime, I offer a few inspiring nuggets, which fill my heart with joy:
---
Acknowledging our grief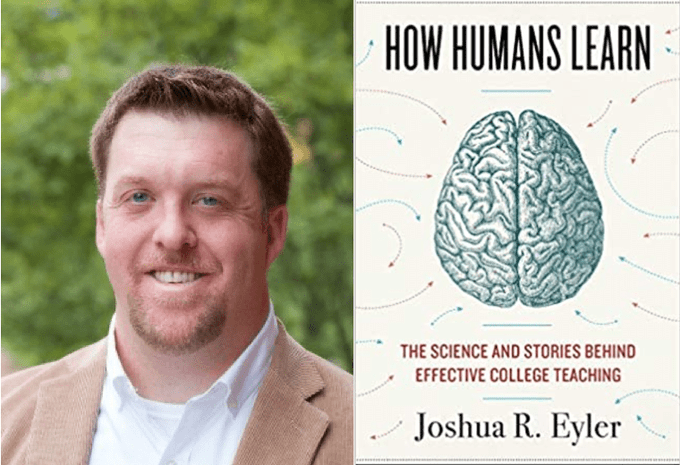 I tend to reference movie scenes in my daily life, so I very much appreciate Josh Eyler's explanation of the collective grieving process through the animated film, "Up." This is an important message, especially as we feel pressure to snap back to "normal," whatever that means. He talks about how students, faculty and staff will not forget the flexibility over the past year — and what that could mean as we create the future together. Eyler is author of "How Humans Learn" and serves as Director of Faculty Development and Director of the ThinkForward QEP at the University of Mississippi. Watch "On Grief & Loss: Building a Post-Pandemic Future for Higher Ed without Losing Sight of Our Students and Ourselves" on YouTube. It's about an hour long.
---
From my bookshelf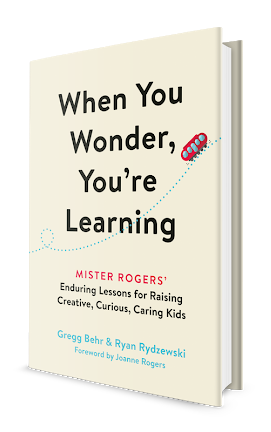 I had no idea how much Fred Rogers obsessed over the scholarly childhood research that informed his show, "Mister Rogers' Neighborhood," until I read "When You Wonder, You're Learning: Mister Rogers' Enduring Lessons for Raising Creative, Curious, Caring Kids" by Gregg Behr and Ryan Rydzewski. I scarfed this book up over one weekend.
Love and relationships are the key to learning — the root of everything — according to Mr. Rogers. He purposely designed a warm, caring atmosphere to make the children watching at home feel loved and accepted, right down to his cozy cardigan and comforting routines. This applies to adults, too. Students can get creative in environments where they feel psychologically safe and have the tools and freedom to explore their interests. And keep this sentence in mind as we continue to navigate choppy economic and political waters: "Study after study has shown that nurturing relationships and environments can act as a buffer against toxic stress" (p. 145). This is why I aim to create "islands of sanity" at home and at work.
Why this matters
Perhaps you have noticed the *free* professional learning opportunities I have started to list at the end of my weekly blog posts. I have been including virtual events that cut across disciplines, most of them focusing on equity, supporting students, grant opportunities, and future trends in higher education. Many are recorded and available to watch at your convenience, and I note that whenever possible. All of them are free of charge — they just require time and curiosity.
Why am I taking the time to do this? Because teaching and learning are at the heart of our mission — and we transform ourselves by learning like our students. I consider all of us teachers and learners, no matter our titles.
Grants can help us on this journey. They can demand extra work, agreed, but they are also tools for creating change in our communities. The most effective grant projects require imagination, courage, good planning and collaboration — which is why I'm so obsessed with cultivating creative environments, and why I'm so excited about this event next week, which very much ties back to that Mister Rogers book: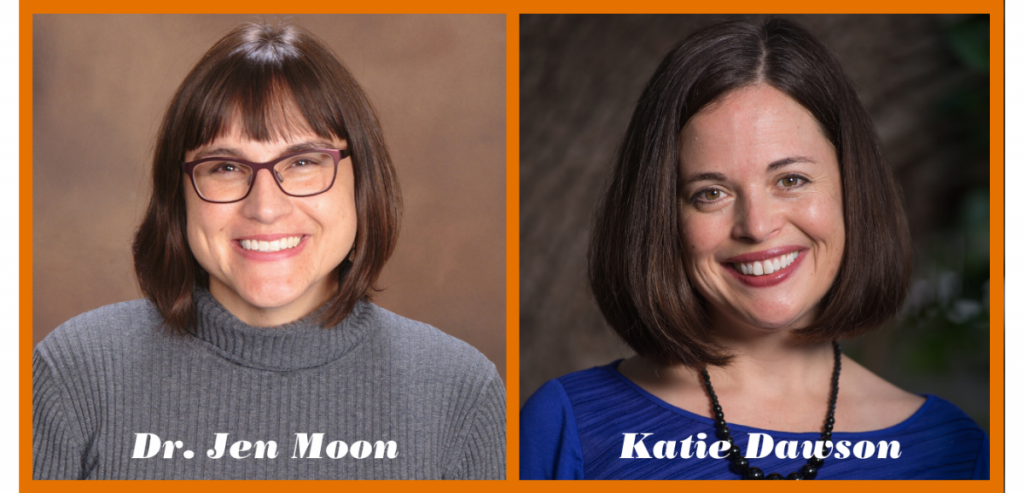 Innovations in Pedagogy Summit: Fostering Curiosity, Wonder, and Creativity for All Students. A virtual event presented by UVa's Center for Teaching Excellence. Educators have the opportunity to both create and foster learning environments where students' curiosity, wonder, and creativity can flourish. But what does this look like in and out of the classroom, in person and virtually, in small courses and large — and how do we ensure we are creating spaces where all students thrive? Synchronous workshops will focus on how this relates to enhancing diversity, equity and inclusion. I spotted one session that might be of interest: Habibe Aksoy of Northern Virginia Community College will discuss the STEM "Students on the Stage" (SOS) teaching model on Day 1. The summit is set for May 12-13, noon to 4 p.m. each day. Free and open to the public. Registration required.
I would love to hear your big takeaways from the summit — or any more professional development events our colleagues might enjoy. Email sseagle@virginiawestern.edu.
On our grant radar
*Free* professional learning opportunities
The Future Trends Forum: Discussions about the future of education and technology with writer/futurist Bryan Alexander. April 15: What do accrediting agencies foresee for higher education's evolution? with Dr. Belle S. Wheelan, president of the Southern Association of Colleges and Schools Commission on Colleges (SACSCOC). May 27: How can we enhance the academic opportunities for Black students? with Freeman A. Hrabowski, III, president of the University of Maryland, Baltimore County. More upcoming programs. Video recordings available on YouTube.
The #RealCollege Virtual Journey, sponsored by the Hope Center for College, Community, and Justice. A series of online workshops and engaging activities led by experts and delivered free of charge. Upcoming topics include a conversation with "Pregnant Girl" author Nicole Lynn Lewis on May 12, and "Campus-Based Supports for Students with Familial Responsibilities" on May 19. Register here.
NSF Spring 2021 Virtual Grant Conference. Designed to give new faculty, researchers, and administrators key insights into a wide range of current issues at NSF. Program officers will be providing up-to-date information about specific funding opportunities and answering attendee questions. June 7-11. Registration is free and opens at noon May 5.
Bookmark the VCCS professional development website
Funding opportunities
NSF: Robert Noyce Teacher Scholarship Program. Provides funding to provide scholarships, stipends, and programmatic support to recruit and prepare STEM majors and professionals to become K-12 teachers, especially in high-need school districts. Community colleges strongly encouraged to apply; however, it requires collaboration with K-12 and co-leadership with 4-year school. (due Aug. 31)
Grant starter kit