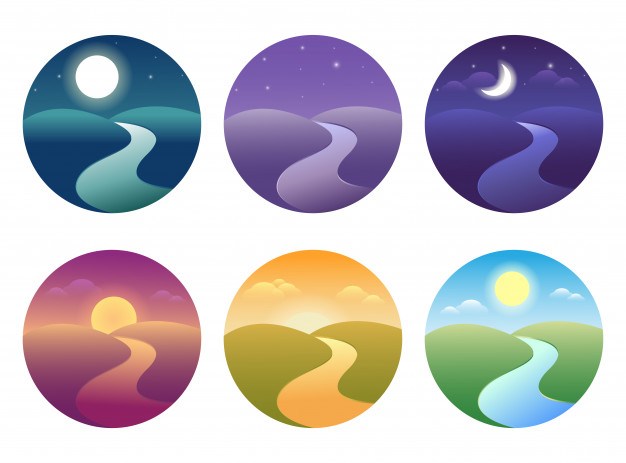 Just in time for spring break … or when you just need a day to hit the reset button:
I've boiled down years of research about creative people, creative spaces, and creative habits into a simple way to plan your own creativity retreat, which you can do ASAP, in your own home, with stuff you already own.
(The idea for this blog post bubbled up during my own "DIY creativity retreat" over Thanksgiving break.)
Why is creativity so important? My very first grants blog post explained how innovative ideas power the best grant proposals. And last year, we learned *creativity* was the No. 1 soft skill sought by employers.
This is a skill that is slippery and quite magical, but everyone can be creative. Celebrated biologist Edward O. Wilson believes our capacity for imagination and creativity is the distinguishing trait of our species — a trait that was born as we told stories around ancient campfires. Creativity is what makes us human. So you are already creative … and we can learn how to teach it as well.
A creativity retreat can help us tap into our unconscious — this is the mysterious, murky space where creative connections are made, and where big ideas gurgle.
The "agenda" is designed to be super flexible — I know how busy our schedules can get! — and also to give you plenty of mix-and-match options for any season and any kind of weather.
Your retreat could happen over one day … or an entire weekend, if need be. Maybe you invite others? Maybe not?
Just go with the flow … and have fun choosing your own adventures!
---
Morning
As soon as you wake up, immediately write down anything you remember from your dreams. (A bedside journal and pencil would be helpful!) We're taking advantage of this groggy, twilight zone before your brain's prefrontal cortex gets to work … so linger in bed and think over your big questions: What do you want? … or a less ego-centric question: What is needed here? (And how can I serve well?)
Eat whatever you want.
Light a candle … we're igniting your creative fire!
Stuff your conscious mind with information. Read, read, read whatever you want.
---
Afternoon
Pick at least one:
Get high: Go on a hike, take in a view at a mountaintop winery, or picnic on the parkway. The key is you find an *expansive* view to help jostle some big ideas.
Play: LEGOs, puzzles, basketball, ride a bike, do whatever brings joy (what did you do in 4th grade for fun?)
Create: Art/craft project, write in a journal, vision board, musical playlists (ex: soundtrack of the happiest times of your life, songs for the future)
---
Evening
Pick at least one:
Cook or bake something decadent.
Watch anything that will make you laugh. I'm a fan of Will Ferrell comedies.
Take a long shower or bath. Break out the mud masks and bath bombs!
Create: Art/craft project, write in a journal, vision board, playlist.
---
Let's see what bubbles up!
(Repeat as necessary.)
— Stephanie Ogilvie Seagle, March 2021
On our grant radar
Professional learning opportunities
The ALICE Series: Engaging Our Under-Resourced Students. This five-part series will examine economic class and the implications for engaging under-resourced students. Sponsored by the VCCS Student Success Center. Session 3 on March 24 got my attention: Relationships and Motivation: Building Bridges for Student Success. What does it take to build connections with students? How can relationships affect student success and improve motivation? We will explore strategies to connect with students and consider factors that can influence motivation both in and out of the classroom. All Zoom workshops are from noon to 1 p.m. March 22-26. No registration required. See the full schedule.
The #RealCollege Virtual Journey, sponsored by the Hope Center for College, Community, and Justice. Over a 9-month period beginning with a March 31 kickoff, the Journey will provide participants with online workshops and engaging activities led by experts and delivered free of charge. Register here.
The Future Trends Forum: Discussions about the future of education and technology with writer/futurist Bryan Alexander. Upcoming programs.
Funding opportunities
Grant starter kit