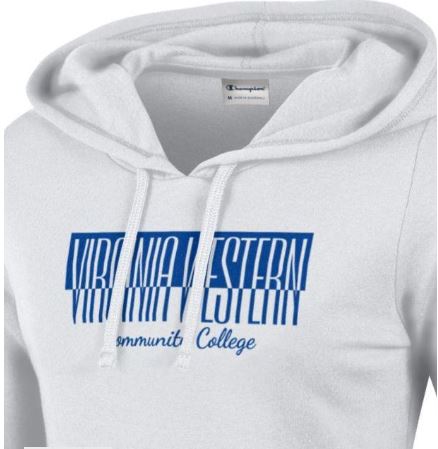 Back in April, in a design-thinking session related to Virginia Western's G3 planning grant, about 30 faculty, staff, and administrators across the college had the opportunity to interview eight students about their experiences at VWCC.
Over and over again, the students talked about the personal relationships they developed on their journey, as well as the many resources and supportive services that helped them along the way.
Some in attendance were surprised to learn students with a current VWCC student ID can ride Valley Metro buses free of charge, prompting the comment from one dean: Maybe the college should be regularly updating faculty and staff about all of these student resources during in-service?
And that's exactly what happened eight months later, when I emceed the "Superheroes, Assemble! A Resource Roundup for Students" during the January 2020 in-service session.
A total of 12 speakers from across 10 departments each spent about 5 minutes talking about their services, the best ways to help students, and any fun facts or surprising data points from their departments. The purpose was to empower all of us — no matter our role at the college — to help students connect with resources beyond the classroom.
You can watch the entire 90-minute session here:
https://vwcc.hosted.panopto.com/Panopto/Pages/Viewer.aspx?id=224934cb-77ff-49c0-abfb-ab410129120b
After I re-watched the session, I created this list of 20 ways to be a Virginia Western superhero. These are small actions you can take, or pieces of information shared during the in-service session, that can help change lives.
1. You don't need capes and masks to look like a Virginia Western superhero: All you have to do is wear VWCC T-shirts and baseball caps around town to spark conversations in the community, and to show your Virginia Western pride. I've written about the power of small, face-to-face interactions before.
2. Did you know? Students with a current VWCC student ID can ride Valley Metro buses free of charge. These ID cards are also used to access the VWCC Fitness Center, Brown Library, and the food co-op. Students are encouraged to ask off-campus retail shops and entertainment venues for student discounts. The Student ID office is located on the top floor of the Student Life Center, at the Student Information Desk across from Subway. More details about IDs are here.
3. New in 2019: Students can pick up a free snack or light meal at the Virginia Western Student Food Co-Op. All they have to do is show their VWCC student ID. The food pantry is located on the top floor of the Student Life Center and is open from 8:30 a.m. to 5 p.m. Monday through Friday. You can donate here: https://connect.clickandpledge.com/w/Form/8b07b26b-aeda-4975-a292-5acee3023993. 
4. Consider adding a basic needs security statement to your class syllabus. Here's an example from sociology professor Sara Goldrick-Rab: https://cte.virginia.edu/course-design-institute/sample-syllabi/basic-needs-security
5. Encourage students to read the weekly Student Bulletin email to stay on top of campus activities and announcements. (Faculty and staff should be reading it, too!)
6. Why are student clubs important? Because students are learning leadership and other prized soft skills by organizing fundraisers and other club activities (see No. 19 below). That sense of belonging and accomplishment are critical for student success. Check out the list of clubs here: https://www.virginiawestern.edu/student-life/clubs/
7. Want to supplement your classroom instruction with an extracurricular activity, field trip, or special event? Talk to Natasha Lee, Student Activities Coordinator: 540-857-6326 or nlee@virginiawestern.edu. 
8. You have the power to help low-income students, first-generation students, and students with disabilities be more successful by referring them to our TRIO Student Support Services (SSS) team, federally funded by the Department of Education. (Under the TRIO definition, first-generation means neither parent has a bachelor's degree.) The TRIO academic success coaches can help students register for classes early and navigate the financial aid and transfer processes. The team also organizes visits to four-year colleges and other cultural enrichment activities. Feel free to walk students over to the TRIO SSS office on the 2nd floor of the Student Life Center or call 540-857-7289. Find the program application and a helpful video overview at https://www.virginiawestern.edu/pathways/. 
9. Mental health and emotional well-being are just as important as physical health. Sheri Meixner, herself a VWCC alumna, asks us to get the word out about her services as the college Intervention Counselor. She assists students in crisis and provides behavioral assessments and interventions. Students, faculty, and staff are all eligible for this confidential, free service. Sheri is located on the 2nd floor of the Student Life Center. Call 540-857-6711 or email smeixner@virginiawestern.edu.
10. Hillary Holland would like us to work together to make VWCC accessible for all. As the Disability Counselor and ADA Coordinator (who grew up with a learning disability in math), she advises all students, including at satellite campuses, and students enrolled in non-credit classes through the School of Career and Corporate Training (CCT). To help students connect with the Office of Disability Services, call 540-857-7286 or email disabilityservices@virginiawestern.edu. 
11. If students are bewildered by a financial aid situation, don't be afraid to send them to Chapman Hall for a drop-in visit. There's usually never more than a 10-minute wait, according to David Brod, the Director of Financial Aid, Records and Veterans Affairs.
12. One of the major challenges for the Financial Aid office is getting a required piece of paper from Point A to Point B. It sounds simple, but it can be difficult for students who don't have computers or printers at home. David Brod recommends this easy solution for iPhone users with updated operating systems: Use the Notes app. When you press the "+" function, it should give you the option to scan documents.
13. The Virginia Western Community College Educational Foundation supports more than 85 scholarships for credit and non-credit courses. Students are eligible to apply each semester for awards that range from $500 to $2,000. A list of scholarships, along with information about how to apply, is available here: https://www.virginiawestern.edu/scholarships
14. The Educational Foundation also provides short-term emergency support for students who have suffered a house fire or medical issues, or for when "life happens." Examples include food and gas cards, or assistance paying for emergency Uber rides. If you know of a student in need, print out one of the emergency aid applications at https://www.virginiawestern.edu/foundation/student-funds. Note that instructors or advisors must submit the application on a student's behalf.
15. Grants and scholarships are available to non-credit students through the School of Career and Corporate Training (CCT). FastForward programs (with drastically reduced tuition) include Certified Nurse Aide (CNA), Clinical Medical Assistant (CMA), Pharmacy Technician, Project Management, Machining, and Commercial Driver's License (CDL). The CCT staff are available to help braid funding sources to reduce costs as much as possible, and/or find wrap-around services, including childcare and transportation, for eligible students. More information is available at https://www.virginiawestern.edu/workforce/assistance.php.
16. Help reduce the shame in getting extra academic help. That's the request from Katelyn Burton, the Reference and Instruction Librarian at Brown Library. Faculty and staff can help normalize getting extra help by talking with the students about the times you personally needed extra support in your academic career. The Academic Link offers appointment-based tutoring, along with drop-in assistance in the STEM Center (located in the STEM Building) and the Writing & Research Help Center (in Brown Library). Online tutoring is available 24-7 through Brainfuse, which is accessible through MyVWCC. For more information, call the Academic Link at 540-857-6442 or visit the Academic Link website.
17. Little-known facts about Brown Library: (1) Most textbooks are on reserve and available to students who can't afford to buy them and (2) Your VWCC employee ID gives you full access to the library, including audio books that can be downloaded for free from the website: https://www.virginiawestern.edu/library/research-checkout.
18. Under the leadership of Shonny Cooke, the Hall Associates Career Center intends to provide more services outside the physical walls of the center. Urge your students, employers, and alumni to check out Career Connection, an online career portal full of good stuff, including career development curriculum resources for faculty and staff. Access the portal at https://www.collegecentral.com/virginiawestern/.
19. Trivia time: What was the No. 1 soft skill that employers were looking for in 2019? According to Shonny Cooke (and LinkedIn), the No. 1 skill is Creativity. How are you cultivating creativity in your classroom? (Creativity is one of my favorite topics, so keep reading my posts … or come and chat with me in the grants office!)
20. I have no idea whom to call about _______? When in doubt, call the Virginia Western Police Department. Chief Craig Harris says we should think of our police department as the clearinghouse for all kinds of issues: Lost and found, first aid, or if a student is acting a little off, like if they receive a failing grade and slams the door on the way out of the classroom. How should you handle those kind of situations? Chief Harris and the CARE team are here to help. Call 540-857-7979. The Campus Police phone number is also visible in the top right corner of our new desk phones.
A huge thank-you to everyone who spoke at our Superhero Assembly (listed below), as well as to Joe Bear, who helped me record my first video on Panopto.
I encourage you to watch the whole session … the comic stylings of Rick Robers will not disappoint!
Superhero speakers (in order of appearance):
Rick Robers, Coordinator of New Student Support Services
Natasha Lee, Student Activities Coordinator
TRIO SSS team (Angela Hariston-Niblett, Cheryl Hilton, Cathrin Walls)
Sheri Meixner, Intervention Counselor
Hillary Holland, Disability Counselor and ADA Coordinator
David Brod, Director of Financial Aid, Records and Veterans Affairs
Carolyn Payne, CCAP & Scholarship Program Coordinator
Katelyn Burton, Reference and Instruction Librarian
Shonny Cooke, Manager of Hall Associates Career Center
Chief Craig Harris, Police, Security & Emergency Preparedness
— Stephanie Ogilvie Seagle, January 2020