Arboretum
The Community Arboretum is a two-acre educational garden located on the campus of Virginia Western Community College in Roanoke, Virginia. The garden collections include a Children's Garden with a plant maze and plant zoo. Learn more about the Arboretum and how to support it here.
Art Gallery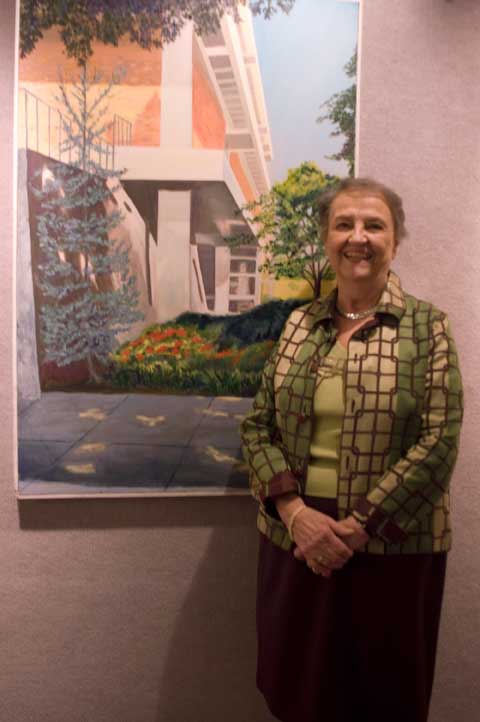 The Virginia Western Community Art Collection is the largest collection of local and regional artwork from the Roanoke Valley. It is a permanent collection displayed in the atrium and halls of the Humanities Building. This collection is free and open to the public.
Gallery Schedule
The gallery season begins in late August and runs through May of the academic year.
Exhibits feature works from Virginia Western Community College students, faculty, and visiting arts.
Bookstore
Get all the books and supplies you need for a great semester!
Food Vendors on Campus
Find where you can buy food on campus here.
Student Food Co-Op
Need a nutritious bite between classes? Stop by the Virginia Western Student Food Co-Op, Fueled by Kroger, and pick up a snack or light meal to energize your brain and body.
It's free. All you have to do is show your Virginia Western student ID. Learn more about how to use the Student Food Co-Op here.
Off-Campus Facilities
Virginia Western uses a number of off-campus facilities in order to best serve you! Learn about our off-campus facilities here.
Renting Event Facilities
We are not currently renting any facilities to persons or groups outside of the Virginia Western faculty, staff and student community.