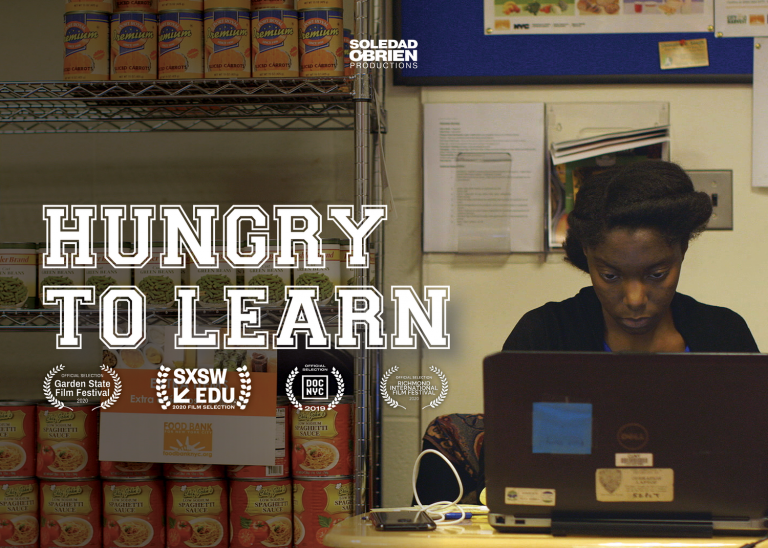 If you're anything like me, then you have been streaming *a lot* of TV during this pandemic.
I just finished "The Witcher" on Netflix, and whew … it rocked my world. Left me in angry tears.
A more serious documentary called "Hungry to Learn" also left me in a puddle when I first watched it in April.
This is an excellent project by executive producer Soledad O'Brien. The film takes the depressing stats — 45% of college students struggle with hunger — and brings the crisis to life through the stories of four students.
The documentary prominently features Sara Goldrick-Rab, the Temple University professor who founded the Hope Center for College, Community and Justice.
You may remember Sara Goldrick-Rab's name from our "Superheroes, Assemble!" resource roundup during January 2020 in-service, where I talked about her 2016 book, "Paying the Price: College Costs, Financial Aid, and the Betrayal of the American Dream."
I also suggested adding her basic needs security statement to class syllabi.
When Virginia Western realized 17% of CCAP's incoming class admitted to food insecurity in a student poll, our superhero colleagues in the Educational Foundation and Student Services scrambled to establish our student food co-op.
And that was *before* the pandemic.
The VCCS and Virginia Western will continue to address this issue. In fact, our students are now being asked to participate in a #RealCollege survey conducted by the Hope Center.
I'm also thrilled to share "Hungry to Learn" is now streaming FREE OF CHARGE.
It's about two hours long.
And a couple of tips: Switch to the high-quality HD version by clicking on the "VQ" in the bottom right corner of the video player.
See if you recognize some of our VCCS colleagues just before the 54-minute mark.
Watch the full "Hungry to Learn" documentary here:
https://www.yahoo.com/lifestyle/hungry-to-learn-soledad-obrien-investigates-college-student-hunger-crisis-homelessness-035925085.html
— Stephanie Ogilvie Seagle, September 2020