IST: Cyber Security & Network Administration Specialization
Did you know that the Internet is the largest network in the world and that it is composed of smaller networks that are linked together? Businesses have constantly changing Information Technology needs, including networking infrastructure, network security, server and desktop administration. The Information Systems Technology: Cyber Security & Network Administration Specialization at Virginia Western prepares you to work in the computer networking field in a variety of different roles, including Systems Administration, Infrastructure Administration, Network Security Administration, Network Technician, Desktop Support Technician, Security Analyst. Begin your journey today to a career that promises new and interesting challenges in an ever-changing environment.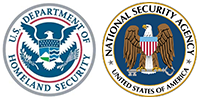 This course of study is designated by the National Security Agency and the Department of Homeland Security as a National Center of Academic Excellence in Cyber Defense Education (CAE-CDE).
Related Programs
Explore Careers Related to This Pathway
User Groups & Professional Societies
Roanoke-Blacksburg Technology Council (RBTC) is a non-profit, member-driven association of businesses and organizations working together to promote the growth of the region's technology sector. With over 200 member companies and 24,000 employee members, RBTC hosts a very active list of events including TechNite, Tech and Toast, Security Forums, and Peer Roundtables. https://rbtc.tech/
Roanoke Infosec Exchange (RISE) brings together IT professionals in the Roanoke area to discuss cutting edge topics and applications in the Cyber Security world.  Meetings are held the second Thursday of every month at various companies around town.  https://roanokeinfosec.com
The Oracle Academy mission is to advance computer science education globally to drive knowledge, innovation, skills development, and diversity in technology fields. As a member, Virginia Western receives expertly developed learning resources and world-class industry technologies for both the Java and Oracle database world.  Students receive discounts on industry tests. https://academy.oracle.com
Association for Computing Machinery (ACM), the world's largest educational and scientific computing society, delivers resources that advance computing as a science and a profession. ACM provides the computing field's premier Digital Library and serves its members and the computing profession with leading-edge publications, conferences, and career resources. http://www.acm.org.
The Cisco Networking Academy is an IT skills and career building program for learning institutions and individuals worldwide. More than 5.5 million people have joined the Networking Academy and become a force for change in the global economy since 1997. Virginia Western is a part of the Cisco academy and teaches the Cisco curriculum in both the Networking and the Security programs. https://www.netacad.com
COST OF ATTENDANCE
The cost of attendance is an estimate of the costs a student may have while at Virginia Western.
CONTACT US
 STEM ST109
 540-857-7273
Fax: 540-857-6022
Mailing address:
School of Science, Technology, Engineering & Math
3080 Colonial Ave., SW
Roanoke, VA 24015
PROGRAM HEAD
Jeff Scott
Professor, Computer Science & Information Technology
jscott@virginiawestern.edu
 540-857-6269
 Business Science M309
B.S. – Liberty University
M.A.L.S. – Hollins University
CompTIA A+
CompTIA Network+
CompTIA Security+