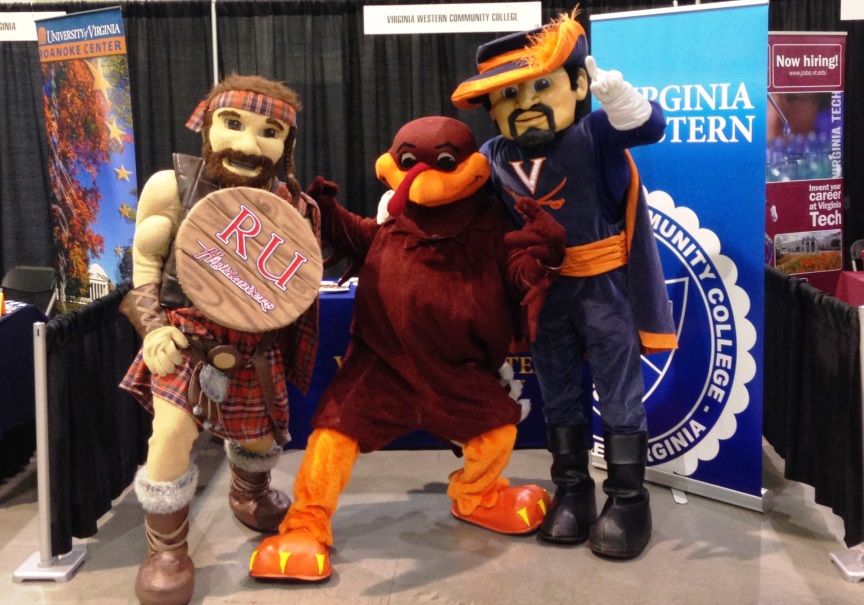 Welcome to Virginia Western Community College's transfer events page. Here you will find the calendar showing individual visits from various four-year colleges as well as transfer events on and off campus.
On-Campus College Visits
During On-Campus College Visits, students will have an opportunity to speak with Transfer Admissions Representatives about the application process. While we invite representatives to our campus, it is highly recommended that students visit potential transfer institutions to participate in an official campus tour or open house.
On-Site Admission Days
On-Site Admission Days allow a student to find out on the spot if he or she has been accepted to a particular college. Prior to the established deadline, students should provide to the Advising Center a submitted copy of the transfer school's online application and (official) copies of all college transcripts. Students will be seen by appointment only.
Open Houses
Open Houses provide students with an opportunity to spend the day on a college campus.  This is a great way to learn more about majors and financial aid as well as talk with current students about campus life.  To register for these events, visit the potential transfer school's website or call their Admissions Office.
Calendar
Take a look at the calendar below to find scheduled college visits, on-site admissions days, and off-campus open houses along with other events.
Additional Resources
Contact Us
 Chapman Hall C105
 855-874-6690
Fax: 540-857-6156
Hours of Operation