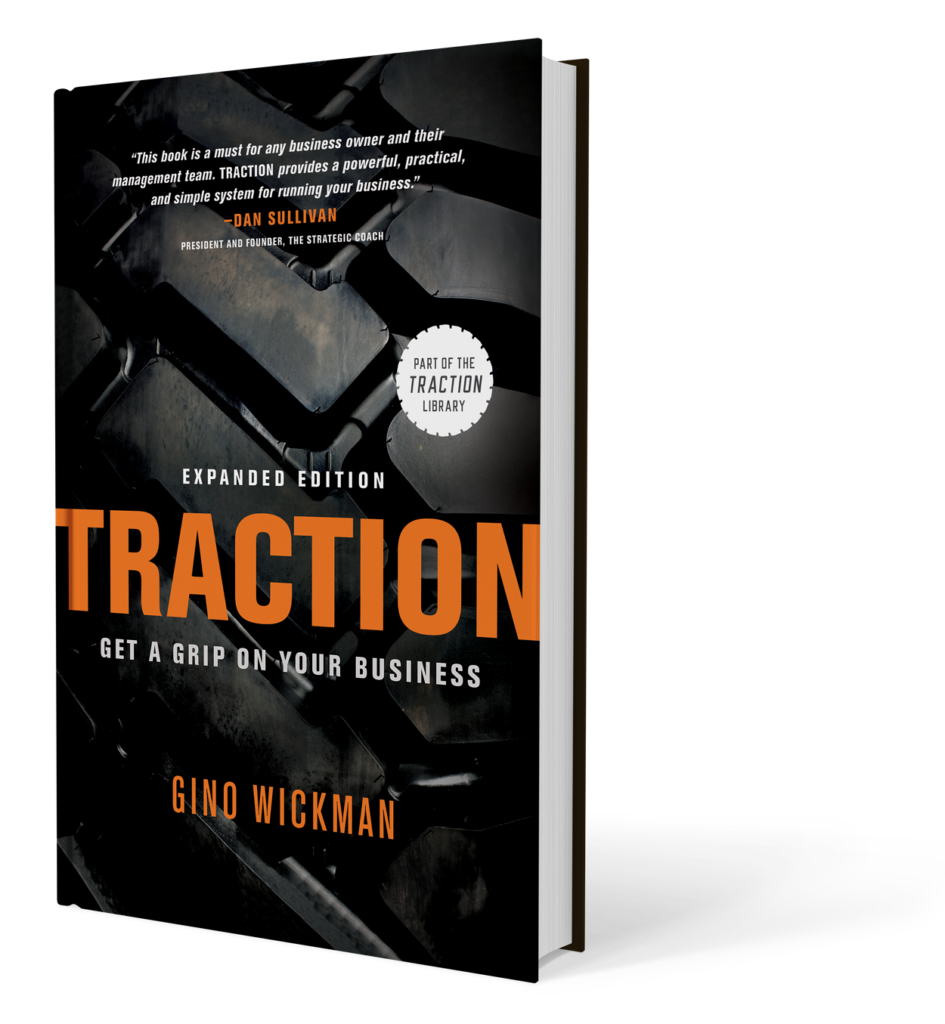 Early in 2019, I checked out the business book "Traction" (by Gino Wickman) from Brown Library.
I heard about the book at the VCCS Hire Education conference, where folks from Lord Fairfax Community College explained how they used it to transform their Workforce division. It was my favorite session of the conference, as it was both inspiring and useful. This is going to sound extremely nerdy, but I just loved the idea of aligning bite-sized daily goals with a long-term vision. That's how you get things done … how you gain traction.
One of the most memorable takeaways was the concept of "Rocks," which the author actually credits to an analogy in Stephen Covey's book "First Things First." Wickman writes:

Picture a glass cylinder set on a table. Next to the cylinder are rocks, gravel, sand, and a glass of water. Imagine the glass cylinder as all of the time you have in a day. The rocks are your main priorities, the gravel represents your day-to-day responsibilities, the sand represents interruptions, and the water is everything else that you get hit with during your workday. If you, as most people do, pour the water in first, the sand in second, the gravel in third, and the rocks last, what happens? Those big priorities won't fit inside the glass cylinder. That's your typical day.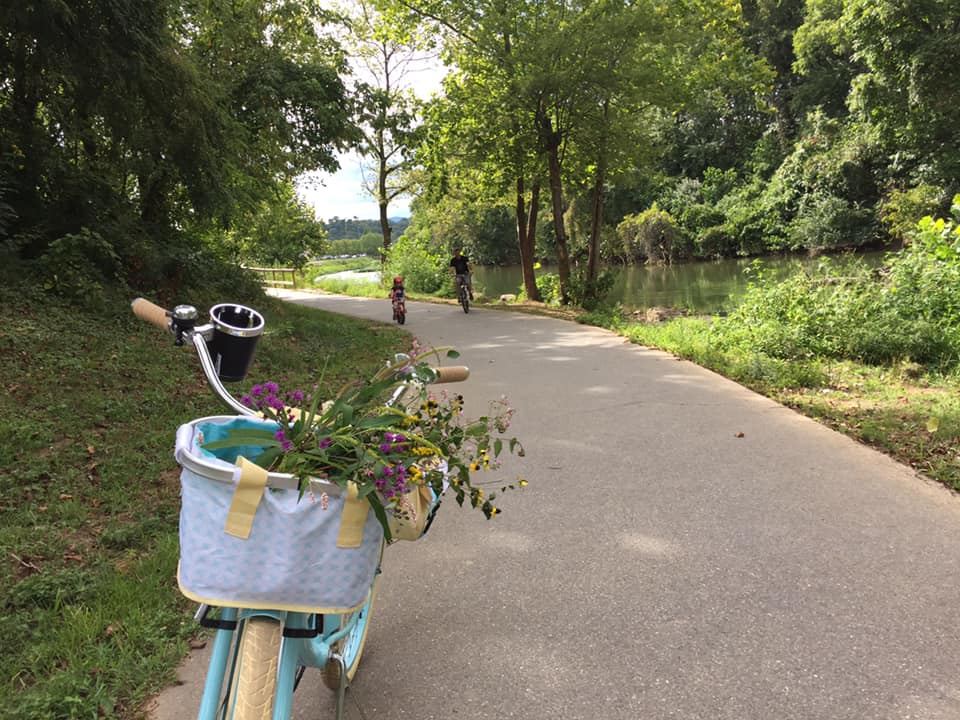 What happens if you do the reverse? Work on the big stuff first: Put the rocks in. Next come the day-to-day responsibilities: Add the gravel. Now dump in the sand, all those interruptions. Finally, pour the water in. Everything fits in the glass cylinder perfectly; everything fits into your day perfectly. The bottom line is that you need to work on the biggest priorities — your Rocks — first. Everything else will fall into place.
While the book is aimed at businesses, I used its trademarked Entrepreneurial Operating System (EOS) to create my own personal strategic plan. It forced me to think through my core values and personal priorities — about the life I really wanted for myself and my family. What were our Rocks?
After chewing on the ideas for weeks, I chose 12 areas to focus on, including "health," "wealth," and "adventures." What do I want to see happen in each category in 10 years? In three years? In one? And then … how can I get closer to that vision in the next 90 days? What daily habits will help me realize this vision?
I refuse to organize my life in corporate terms (quarters), so instead, I organize by the natural seasons.
My first 90-day plan began on the first day of spring 2019. I kept track of my goals and progress with a modified template provided in the book. This template lives in one of my Google Docs … kind of my own personal dashboard … and I use it and my Google Calendar to stay on track.
Almost a year later, I can report some exciting updates:
HEALTH: I've developed a daily yoga practice … and yes, with a handful of exceptions, it's really been daily. Even through vacations and overnight work conferences and a badly bruised knee. All because of the free "Yoga with Adriene" videos on YouTube. I started small with Adriene's "30 Days of Yoga" series (check out her introduction video at right). And I've kept up the habit with her monthly calendar: https://yogawithadriene.com/calendar/.
WEALTH: Beyond meeting my ROTH IRA savings goal for 2019 (yay!) … our family established a weekly "Sunday feast" with Grandma that doubles as meal prep, which helped cut our annual restaurant spending in half.
ADVENTURES: A year ago, I had never visited Carvins Cove or biked the Roanoke River Greenway. (I didn't even own a bike.) Now my family bikes the greenway almost every warm weekend.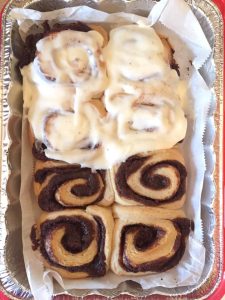 A year ago, I didn't know how to make some of my favorite foods: Homemade chicken noodle soup … or banana bread … or cinnamon rolls from scratch. Just last month, I went on a hunt for Thai chili peppers at an Asian food market on Williamson Road … and almost killed the entire family when I stir-fried those peppers to make super-spicy drunken noodles (the tear gas was totally worth it!).
Most importantly, "Traction" has helped fortify a habit of looking toward the weeks and months ahead. I'm much more intentional, and I focus my energy on what matters most … like brunching with my girlfriends each season … or sending birthday cards on time … or actually trying all of those new restaurants I've been meaning to visit (I consider these adventures).
I'm designing my life for joy, peace, and magic.
As I reflect on the past year, I'm amazed at my accomplishments … at my overall traction. And there were failures, of course. Some home-improvement and creative projects that just didn't happen. But they still can. I just have to focus.
I'm excited about my fresh batch of goals for spring 2020, which include training for a 5K that will loop through Kings Dominion (my 6-year-old is super jazzed) … and finally turning some of her baby clothes into memory quilts (with the help of Etsy).
So what does "Traction" have to do with grants?
Because successful grant projects function like successful enterprises. We try to align our projects with the college's vision and the funder's mission; set measurable goals; and gather data to show need and impact. Or to boil it down further with real talk: What are we doing? Why are we doing it? Does it make a difference?
Perhaps a grant project could help you focus on some of your ambitious career goals. What are your most cherished priorities? What are your Rocks?
Check out the book … or come chat with me about making your ideas happen. I might bring cinnamon rolls!
— Stephanie Ogilvie Seagle, March 2020