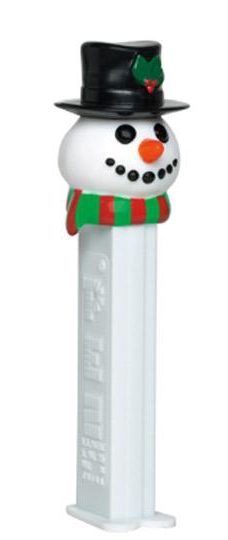 We're on the home stretch before winter break … and just before we leave, I'd like to challenge us to dream up cool ideas for grants, whether they be for Innovation Grants (from the Educational Foundation) to professional development grants (from the VCCS), and beyond.
Too often we get bogged down in the rules and bureaucracy and every reason why something won't work, but for now, I just want to start from a place of joy … open our minds … and ask:
Wouldn't it be cool if …
I'm like a PEZ dispenser of wacky ideas, so I'll just share my own list to help get you started:
Wouldn't it be cool if …
We started a "Career Bus Tour" of employers (like in manufacturing or healthcare), similar to all the food/brewery tours in the region. The travelers would get to actually see those careers in action … and in between stops, hear about how VWCC's programs will help them on those career paths.
Wouldn't it be cool if …
Whenever VWCC sets up a table at a job fair or community event, we send a mobile headshot booth and take free professional photos for LinkedIn/social media profiles. We follow up by sending the digital photos by email and links to our programs.
Wouldn't it be cool if …
We hosted a "Jobs Festival" for the community that showcased our programs and employers with open positions. It would welcome families and include bouncy houses and all the other fun stuff you normally see at a festival, similar to Spring Fling.
Wouldn't it be cool if …
We grouped all of our summer camps into one big "Kids College Week" and made a big deal about it: Banners across campus, Tshirts, a showcase for families and tours at the end of the week. Speaking of summer camps … I would LOVE to see a "Science of the Salem Fair" camp (inspired by a Tidewater Community College professor who used Busch Gardens roller coasters to bring physics to life).
Wouldn't it be cool if …
We activated a "Joy Squad" who would welcome new employees, decorate the bridge for the holidays, cheer on VWCC teams at competitions, and dream up other ways to spread joy across campus.
Now it's your turn!
Don't hold back.
We can talk about budgets and data and all of the rules and regulations when we return in January.
I'll be talking about the Educational Foundation's Innovation Grants on Wednesday, Jan. 8, from 1 to 2 p.m., in HP210. Bring your cool ideas and your questions!
Here's the blurb:
The application deadline isn't until March, but now is the time to start thinking about the annual Innovation Grants, awarded by the Educational Foundation. This will be an overview of the application process, with helpful tips for refining your ideas and putting together a budget. There will be time for Q&A. Note that attendance at a proposal workshop will be required to submit a grant, and this session would fulfill that requirement. More workshops will be scheduled this winter.
— Stephanie Ogilvie Seagle, December 2019