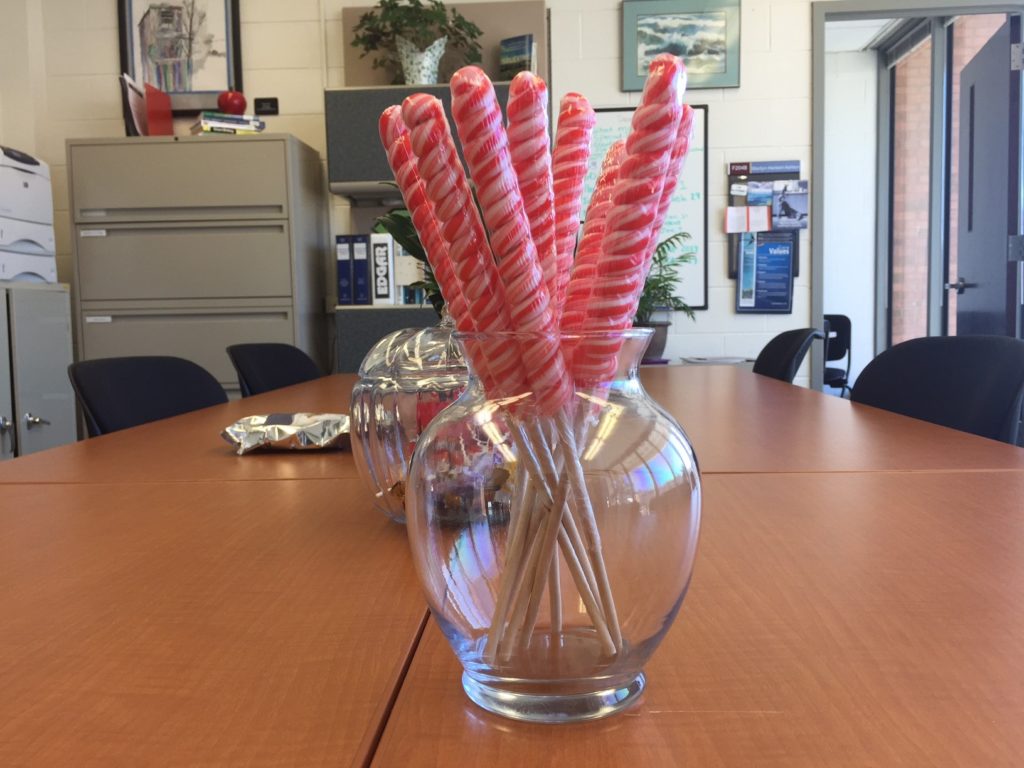 If you missed the "5 Secrets to a Funded Innovation Grant" session during in-service, you can see the same presentation at 3 p.m. Thursday, Jan. 31, or 11 a.m. Friday, Feb. 1, in the grants office conference room (top floor of Fishburn Hall, Room 204).
Stephanie Seagle will go over the application, explain the mysterious lollipops on the table (pictured), and will answer any other questions you might have about the process.
Please sign up here: https://www.signupgenius.com/go/5080C4AADAA28A1F85-5secrets
Note that in order for your grant proposal to be eligible for consideration, you must meet with grants office staff (Stephanie) at least once for guidance in completing the application. These workshops fulfill that requirement.
If you prefer a one-on-one discussion with Stephanie, please email sseagle@virginiawestern.edu or call 540-857-6084.
About the Innovation Grant: These annual grants are awarded by the Virginia Western Community College Educational Foundation. The maximum award is $10,000. All members of Virginia Western faculty and classified staff, including adjunct faculty and part-time employees, are eligible to submit proposals. The deadline for applications is March 29 … but there are key requirements due before then, so don't delay reading the application closely and reaching out if you have questions.