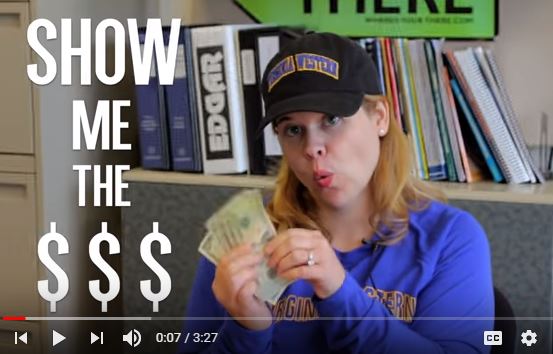 As we note in our popular training video, one of the most frequent questions we receive in the grants office is "Where do we find the grants!?"
The Foundation Center is one of those places.
The website ( http://foundationcenter.org/ ) offers a comprehensive database of grant opportunities, along with profiles of all active U.S. foundations and recent grants awarded by the nation's top funders.
If you're interested in finding funding for a specific program or idea, this is a good place to start.
However, Foundation Center requires a $$$ subscription, which the Roanoke Main Library provides free of charge to the public.
If, like me, you're curious about how to make the most of this service, please join me on a field trip on Thursday, Dec. 13, when the library's Virginia Room hosts a hands-on class about Foundation Center.
The class begins at 2 p.m., but I will be leaving Virginia Western at 1:30 p.m. If you would like to carpool, please let me know: sseagle@virginiawestern.edu.
And please don't forget to register for the workshop by email at main.library@roanokeva.gov.
Foundation Center Basics
What: Learn how to find grants for your nonprofit in this hands-on class.
When: 2 p.m., Thursday, Dec. 13
Where: Virginia Room, Roanoke Main Library
Register: main.library@roanokeva.gov