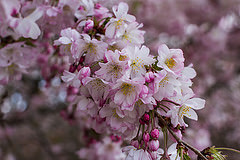 It takes a lifetime of experience to educate the next generation. When you consider a planned gift, you are making the difference of a lifetime in the long-term sustainability of Virginia Western and the dreams of generations of students. There are many Ways to Give, including:
Bequest in a will or trust
Name Virginia Western as a beneficiary of retirement assets or life insurance
Charitable gift annuities and trusts
and more
As you consider a planned gift, first make a plan…
How to Plan
Before you make your will and/or other estate plans, be well prepared.
Make a list of the people you want to include in your plans–family, special friends, employees and charitable interests, including Virginia Western Community College.
List the property you wish to distribute–include securities, real estate, life insurance, retirement plans, and personal possessions.
Consider ways to match the people with the property.
Finally, list any professional planners you may need to consult–for instance your attorney, banker, accountant, tax advisor, or representatives of a charitable recipient.
Once you've made your plan, click here to review the ways to give, and decide what's right for you.

Martha and William Adams (dec.)
Anonymous (2)
John A. and Iris P. Bostian (dec.)
Joan F. Brenner (dec.)
Ruby M. Brogan
Betty Conduff Craig (dec.)
Richard W. Crites (dec.)
Sigmund E. Davidson (dec.)
Edwin C. and Glenna H. (dec.) Hall
Nicole Hall-Miller
Lawrence H. Hamlar (dec.)
Gertrude Light Hubbard (dec.)
Pamela A. Jones
Mr. Donald M. Kinzer (dec.)
Ellen F. Knisely (dec.)
Stan & Elise Lanford
Jim and Mary Ann McAden
Donna L. Mitchell
Mary B. Moses (dec.)
Mr. (dec.) & Mrs. Bernard F. Odasz
Leroy Harden Smith, Jr. (dec.)
Linda P. Stuckey
Suzanne W. Thorniley
Mr. & Mrs. Walter Darnall Vinyard
J. William Wilcher
Alice Becker Hinchcliffe Williams (dec.)
Beverly Day Williamson (dec.)
Ruth Willis Williamson (dec.)
Contact Us
 Fishburn Hall – F214
 540-857-7312
Fax: 540-857-6370
TTY: All users: 711
Mailing Address:
3093 Colonial Ave. SW
Roanoke, VA 24015