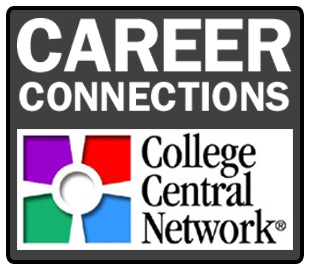 The Hall Associates Career Center uses Career Connections, powered by College Central Network. Students and alumni have unlimited online access to valuable career-related resources and interactive tools including:
Access to an online job board featuring jobs posted specifically for VWCC students and alumni, as well as access to national job and internship postings
Online resume builder and posting, as well as online critiques by one of our career specialists
Career advice podcasts, videos, and documents on topics such as resume writing, job search etiquette, internships, and networking
Information about upcoming events such as employer hiring fairs and informational workshops
User-friendly appointment scheduler to meet face-to-face with one of our career specialists.
Career Advising & Planning
Make a career advising appointment with a career specialist to help you chose your career path. Log into your Career Connections/CCN account or email us to schedule an appointment via phone or Zoom.
Resume & Cover Letter Writing Assistance & Reviews
How's that resume coming along? Explore resources in Career Connections & CareerSpots. Utilize the Resume Builder in Career Connections to create your resume. Get customized feedback and tips by uploading your resume to Career Connections. Schedule a one-on-one review session with a career specialist.
Internships, Apprenticeships & Employment
Log into Career Connections/CCN to search and apply for internship and employment opportunities. Interested in earning college credit for an internship or want to learn about apprenticeships, schedule an appointment in CCN.
Career Podcasts
Plug into sound advice tips for entry-level job search and career related issues. Find insight and instruction on resumes, interviews, internships, etiquette, and more by logging into Career Connections/CCN. Download your free mobile podcast subscription.