The Virginia Western Alumni Association provides members with:
Lifelong support from the Hall Associates Career Center.
The opportunity to enhance your business networking opportunities by sharing information.
Invitations to alumni-only events and activities.
Opportunities to interact with current students.
Up-to-date information on performances, lectures, events, and activities at Virginia Western.
Benefit Partnerships
Membership has its privileges! Just bring your Virginia Western Alumni Association Membership ID Card to the partners listed below to access your benefits, and check this page periodically for updates! Don't have an ID Card yet? Renew your membership here. (Your ID Number is printed on the lower right side of the card.)

MemberOne Federal Credit Union: Alumni are qualified for MemberOne Federal Credit Union membership!

Science Museum of Western Virginia: Receive the Passport Family Membership for the cost of a regular Family Membership, a savings of $25! With the Passport Plan, you receive reciprocal admission to over 300 other science centers worldwide through the Association of Science – Technology Centers (ASTC) Travel Passport Program.
Simply purchase your membership at the museum (4th Floor Front Desk) or visit the Science Museum of Western Virginia website. Select "VWCC Alum Membership" on the online purchase option and enter your ID #.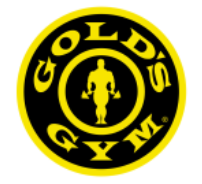 Gold's Gym: $20 off all enrollment fees for yearly contracts. Visit the Gold's Gym web site here.

Nationwide Insurance: VWCC alumni and staff can get reliable protection for all the things that matter to them, including exclusive discounts for select Nationwide products and services. And when you purchase a policy through Nationwide, it helps to support our organization.
VWCC alumni and staff get a free quote now.