2023-2024 SY Regional Academy Application Open
January 1 – April 1
Student taking classes on campus or on line must have a computer that meets the guidelines established by the college. Cell phones, IPADS, Tablets and Chromebooks will not meet those guidelines. Most computers issued by the high schools will not meet the requirements. Please review the information found at this link. Not having the correct computer or internet connections could adversely impact your course grade.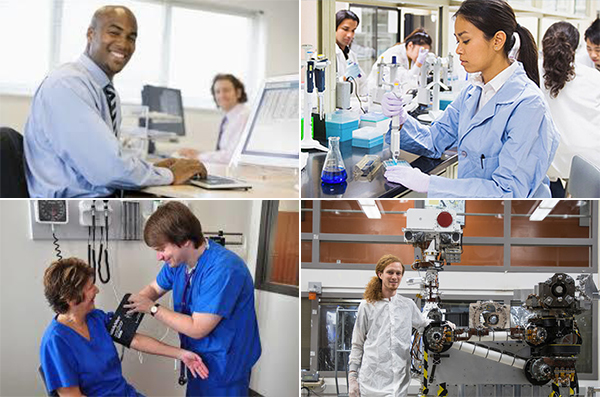 The Regional Academy is an exceptional opportunity that allows high school students to explore post-secondary specialized programs of study in high demand career fields.
Students must apply each year to participate in the Regional Academy and submit supporting documentation. The program is designed for high school aged students in 11th and 12th grade.
Student cohorts from across the region meet daily from 8 – 11 AM on the VWCC campus to complete course work that meets the foundational requirements for degree programs often while completing a VWCC Career Studies Certificate or industry credentialing examinations.
Acceptance to the Regional Academy is on a rolling basis. Decisions will be made on each student once their completed application, including all attachments, has been received. Seats in classes are held for Academy students up until April 1st. After that date, remaining seats will be opened up to campus students. We cannot guarantee space for applications received after April 1st.
Click here to view the programs offered in the Regional Academy.
Eligibility
Students should be a high school aged junior or senior
Students must have a 3.0 HS GPA
Students must have completed Algebra I with a "C" or higher
How to Apply
Step 1:
Click Here to apply to Virginia Western Community College.
If you have previously applied to or taken any dual enrollment courses with Virginia Western and already have an EMPLID# (Virginia Western ID number), please proceed to Step 2.
Step 2:
Complete the 1st Year Regional Academy Application Form and required Academy Forms:
Parent/Guardian and Student Commitment Form (All signatures must be signed on the form) (PDF)
Two recommendation forms – One letter of recommendation must come from a math or science teacher. The second recommendation can be filled out by a second teacher or a community leader.
An unofficial copy of your High School transcript
All Regional Academy forms can either be faxed to the Dual Enrollment office at 540-857-6478 or scanned and emailed to regionalacademy@virginiawestern.edu.
Step 3:
Students accepted into the Regional Academy will be responsible for completing the Enrollment Approval Form and obtaining High School approval signature prior to each semester.
Reminders
Completed applications are accepted January 1st through April 1st.
Space is limited. Application selection and review by the college will begin as soon as a student's completed application is submitted to the Dual Enrollment Office.
Your application must have all components before it is considered complete. Call the Dual Enrollment Office at (540) 857-7313, if you need additional information or have questions regarding the application process. You may also E-mail your questions to regionalacademy@virginiawestern.edu.
Academy tuition must be paid at the time of course registration or no later than August 1st for the Fall semester and December 1st for the Spring semester. Click here for ways to pay tuition and fees. Students can also contact our Cashier's Office, (540) 857- 6312, for more information regarding tuition payment.
Students will follow the VWCC campus academic calendar which may be different than the high school calendar. Please refer to that for information regarding course start dates, course drops, withdrawal and refunds.
Students must have access to a computer that meets the computer access requirements required by the college. For more information, please review the requirements here. MOST COMPUTERS ISSUED BY THE HIGH SCHOOLS WILL NOT MEET THESE REQUIREMENTS.
NOTE: Through the Blue Ridge Partnership, tuition assistance may be available to students interested in one of the health related academy programs. Determination will be made in early July when the state budget is passed. Notices will be sent to the student by August 1st if their program/courses qualify. Click here for more info.
Acceptance and New Student Orientation
Acceptance will be communicated through E-mail to the student. Students accepted into the Regional Academy will be required to participate in an orientation prior to the start of the Fall semester. Details of the orientation will be provided at a later date.
Student/Parent Information
Click here for information about tuition and fees, paying tuition, dates and deadlines, and tuition refunds.
How much is tuition for the Academy?
The cost varies based on the number of credits offered in each Academy each semester. That information is found on the Enrollment Request Form for each Academy. For the most recent Tuition information, check here. Please note that the college has "drops" for non-payment. If your student is dropped from a class for that reason, it is up to the student to notify the dual enrollment office so that they can be re-enrolled. If the class has a "waiting list" and your student is dropped for non-payment, they could lose their spot in the class to another student and not be able to re-enroll.
Is financial aid available for Dual Enrollment students?
No. College-based financial aid is not available for high school students. However, our health related academies may be eligible for tuition assistance through a state appropriation. Please see Tuition Assistance for more details.
Are textbooks provided?
No, textbooks, electronic devices, personal computers and other resources needed for courses are the responsibility of the student. To find information about textbooks needed for the course, visit the Virginia Western Bookstore. Students may choose to purchase books from other vendors, but they do need to be the correct edition, title and ISBN number. The Brown Library may have a limited number of textbooks available to check out on a "first come first serve" basis. Please refer to the course syllabus for a complete list of textbooks, supplies or other resources needed.
Where can I find the course syllabus?
Course Syllabi are posted in the student's Canvas account. We encourage parents to ask their students for copies of the course syllabus at the start of each semester. The syllabus has information about the instructor's office hours, attendance and grading policies and other vital information to be successful in the course.
Do the credits earned transfer to other colleges?
As with any course offered at VWCC, it is up to the receiving college to determine what will transfer and what GPA is required for the course to transfer. We recommend checking the transfer guides at the college or university the student aspires to attend, or to refer to Transfer Virginia.
What is the primary focus of the Regional Academy?
The primary focus of The Regional Academy is exposure and preparation. We want our students to have a real sense of what these professions encompass and to walk out of our program more than ready for what they will encounter in an undergraduate program or in the career field. One way of doing that is to make sure that our students interact with professionals on a daily basis. In addition to engineering and healthcare skill sets, the program focuses on developing other essential skills such as teamwork, collaboration, leadership, and communication skills.
The Regional Academy offers:
challenging academics
open-ended problems
project based learning
state-of-the-art labs and equipment
college level content
industry-standard software
What are the Mission and Philosophy of the Regional Academy?
Mission – The Regional Academy is a distinctive program of study where faculty help bridge the gap for high school students to excel in undergraduate programs and in related careers. Our mission is to provide an integrated curriculum focusing on the theoretical and applied mathematics, sciences, and technology for students seeking Academy to work opportunities in the trades or health services pathways or seeking transfer opportunities in STEM for higher education.
Philosophy – The Regional Academy provides students an environment that is advantageous to learning and exploration. The academy aims to engage students with an educational experience that is fun, challenging and focused on science, technology, engineering, math and health sciences. We strive to make learning the highlight of each student's day and to show them how the coursework provides a framework for studying Math and Science.
Contact Us
Dr. Kathryn H. Beard
Dual Enrollment Coordinator
kbeard@virginiawestern.edu
 Fishburn Hall F125C
 540-857-7235
Fax: 540-857-6478
Mailing Address:
3093 Colonial Ave SW
Roanoke, VA 24015