We're excited to introduce Crystal Hall, Virginia Western's new Get REAL Activity Coordinator, who started March 25.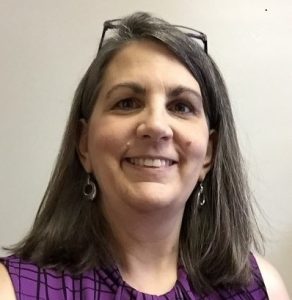 This role is foundational to our 5-year, $1.8 million Title III project, as Crystal will lead the day-to-day grant activities and serve as a connector across college departments and the greater community to help Refocus Education on Adult Learners (REAL).
So far, the Get REAL core team includes Project Director Milan Hayward and Cathy Ferguson, Virginia Western's first Credit for Prior Learning (CPL) Specialist. Future hires will include a College Career Navigator and College Affordability Navigator.
Crystal earned a Bachelor of Arts from Roanoke College, with a major in Music and minor in Religion, followed by a master's in Christian Education from the Southern Baptist Seminary in Louisville, Kentucky. She served in church and parachurch minisitries for more than 15 years before joining the Roanoke Housing Authority, where she has worked for almost nine years. During that time, she helped secure and manage a federal Jobs Plus grant and became a key community partner with the RSVP program through the College of Career & Corporate Training.
What called her to work for Virginia Western?
Crystal said she wants to help us engage and serve a broader audience. "I believe in the importance of education," she said. "This grant will focus on adult learners and will lay the foundation for them to build better lives for themselves and their families."
I once read entering an organization is like joining a party that has been going on without you for years … so I'm going to act like a polite hostess and help make some introductions through the Q&A below.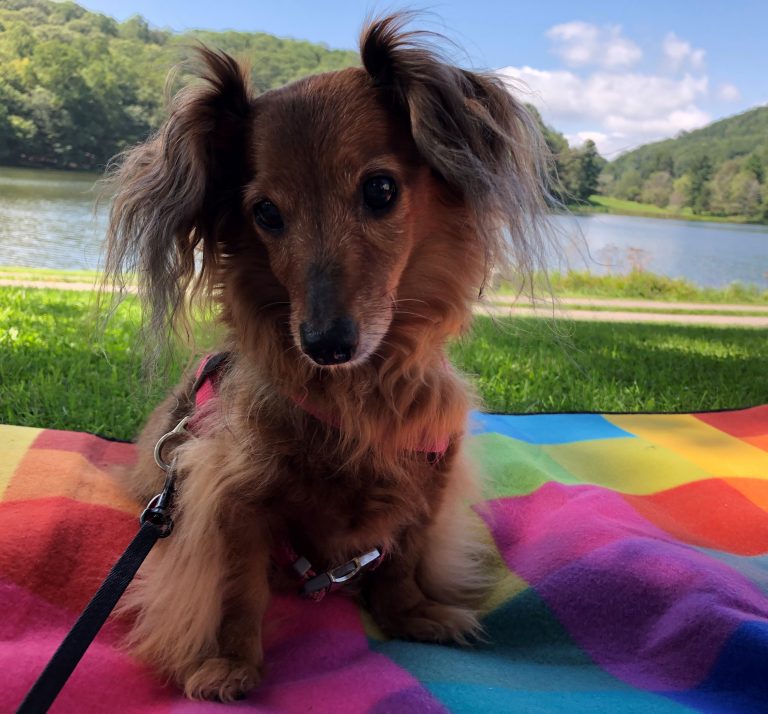 Hometown: I was born in Roanoke but moved to Franklin County when I was 10.
First job: Library assistant during college.
Proudest career accomplishment: Helping the Roanoke Housing Authority get the Jobs Plus grant. We were one of nine awarded nationwide.
Favorite music: Classic rock like the Doobie Brothers or Bob Seger.
Favorite TV: I like sci-fi.
If you had to pick one favorite movie: "My Cousin Vinny"
Any book recommendations? The Bible
Favorite Roanoke-area restaurant(s): Abuelo's
Favorite candy: Reese's Peanut Butter Cups
I could talk for hours about … My dog, Isabelle. She's a miniature long-haired dachshund.
Random fun fact: I love to camp.
---
Please help me welcome Crystal Hall as we start this journey together!
You can reach her by email: chall@virginiawestern.edu.
On our grant radar
*Free* professional learning opportunities
The #RealCollege Virtual Journey, sponsored by the Hope Center for College, Community, and Justice. Over a 9-month period beginning with a March 31 kickoff with Soledad O'Brien and Wes Moore, the Journey will provide participants with online workshops and engaging activities led by experts and delivered free of charge. Register here.
The Future Trends Forum: Discussions about the future of education and technology with writer/futurist Bryan Alexander. April 1: How can we best measure and understand student growth with higher education? with professor Richard Arum. More upcoming programs.
Building Equitable Learning Environments in Career and Technical Education (CTE) and STEM. This webinar focuses on successful strategies applicable to 2-year college technician educators from Action Research for Equity projects that were completed by participants engaged in the NSF ATE-funded EESTEM II project. These projects provide helpful guidance, strategies, and interventions for faculty and administrators in CTE and STEM to foster an equitable learning environment. April 7, 1 p.m. Register here.
Funding opportunities
NSF (S-STEM): Scholarships in Science, Technology, Engineering, and Mathematics (due April 7) A little late to submit a proposal this year, but we can start planning for spring 2022.
NSF: Advancing Innovation and Impact in Undergraduate STEM Education at Two-year Institutions of Higher Education. NSF encourages bold, potentially transformative projects that address immediate challenges facing STEM education at two-year colleges and/or anticipate new structures and functions of the STEM learning and teaching enterprise. It also seeks to support systemic approaches to advance inclusive and equitable STEM education practices. (due May 10)
NEH: Humanities Initiatives at Community Colleges. An opportunity to create curriculum, community partnerships, and faculty development with up to $150,000. (due May 20)
Grant starter kit
— Stephanie Ogilvie Seagle, March 2021