Last week was a good one for the grants office, as we learned one of our projects was funded by the state. (Yay!)
For the second year in a row, we helped secure a $40,000 grant to the college's Educational Foundation to develop Virginia Western programming at RAMP, the new business accelerator in downtown Roanoke.
I will elaborate more about in RAMP in future posts, but today I wanted to spotlight our latest $40,000 award from the state's Building Entrepreneurial Economies (B.E.E.) grant program AND the woman representing Virginia Western at RAMP: Samantha Steidle.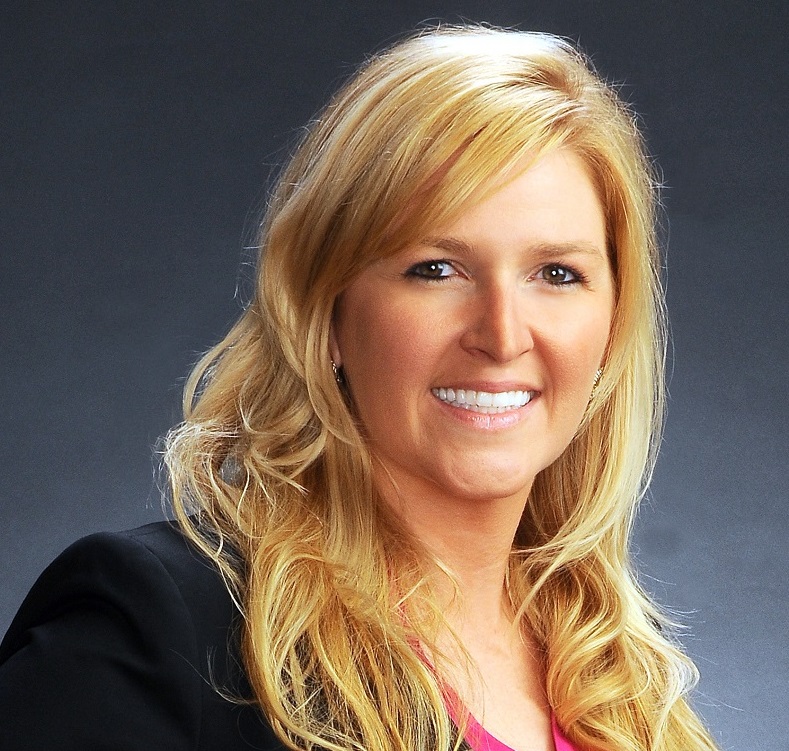 Before serving as Virginia Western's Innovation Officer, Sam taught entrepreneurship, marketing and small business management courses for the college and through Workforce.
As an entrepreneur, she founded Virtual Marketing and The Business Lounge, Roanoke's first coworking space, which later led to CoLab in Grandin Village.
Sam earned her bachelor's degree in accounting from Radford University in 2004 and a Master of Business Administration from the University of Wisconsin-Eau Claire in 2010.
"One of my major goals is to elevate the awareness of an entrepreneurial path for students in all programs of study and throughout the community," she told me by email.
Sam was kind enough to test drive the following questionnaire for the Green House blog. Stay tuned for more spotlights of your colleagues!
Sam Steidle
Years at VWCC
5 years
Job title
Innovation Officer
What does that mean?
My current role involves marketing, educational programming, project management, grants management and development for RAMP on behalf of Virginia Western Community College. I work in Institutional Advancement under Carole Tarrant, who has been incredible to work with! Of course, none of these would be possible without the incredible on-campus support from individual departments, such as Josh Meyer's team in Marketing; Marilyn and Stephanie in Grants; academic supporters such as Jeff Strom, Alexander Scott, Dean Amy White and Interim Dean Yvonne Campbell; and Workforce coordinators like Sandy Workman.
Hometown
Born in Baton Rouge, Louisiana
First job
Food Lion cashier. I was known for having the fastest ring time and always showing up for work … even during blizzards. ?
Proudest career accomplishment
Having the opportunity to collaborate with others to make a broad impact on our entrepreneurial ecosystem during the past eight years … from contributing to co-working, incubation, acceleration and FabLab initiatives to teaching future innovators. I have and owe a great deal of gratitude to the community college for being the vehicle for these opportunities. In 10 years, I believe my single proudest career accomplishment will involve impacting entrepreneurial policy and legislation through higher education.
Favorite music
I love all music.
Favorite TV
MSNBC: "Your Business" or Titans
CNBC: Anything about real businesses- Shark Tank/Men that Made America
If I had to pick one movie genre
Movies about business (surprise!): Wall Street, JOBS, Social Network, The Big Short, Moneyball, The Founder
Movies about adversity: Pursuit of Happiness, the Blind Side, Hidden Figures, Working Girl, Coach Carter
Favorite place to eat near campus
Starbucks ?
What I'm reading now
Recent reads:
"The Entrepreneurial State"
"The Third Wave"
"The Gig Economy"
"They Say, I Say"
"GRIT"
"Tools of Titans"
I could talk for hours about …
Do you really need to ask? Anything about entrepreneurial ecosystem participants including government, academic, corporate, non-profit, and of course, the startups themselves. Also, I love the topic of strategic planning, visual business models, marketing and revenue streams.
If I had a magic wand to change something at VWCC
Every student entering our institution (regardless of program of study) would intersect with the concept of entrepreneurship during SDV. After all, startups are responsible for nearly all job creation and any programs of study could lead to business ownership. Planting those early seeds really matter even if students aren't ready at the moment. Ideas often take years of incubation and intersecting experiences to fully develop.
The question you should have asked me (or random fun fact)
I didn't want to go to college at 17, so I joined the military and enjoyed five months in boot camp (an extended stay due to stress fractures in my legs). Although life took me in a different direction, the experience built "GRIT," tenacity, confidence, discipline and a strong work ethic that has become so much apart of who I am now. It also helped me authentically relate to students who are each experiencing their own version of adversity. Ironically, once I started college, I couldn't get enough. Who knew?
What's the most important thing VWCC should know about the B.E.E. grant project?
This grant is designed to support "gig economy" entrepreneurs — including independent contractors, consultants and freelancers — and build business models around their intellectual capital and/or ideas. By 2020, it's estimated that 40% of the workforce will participate in the gig economy, according to a recent study by Intuit. That means, more than likely, this will affect you, the reader, in some way. To learn more about RAMP, this grant and other resources for entrepreneurs, visit www.RAMPrb.tech and/or www.virginiawestern.edu/startup.
How to connect with Sam
If this is a topic you also find interesting, I'd love to get to know you! Email SSteidle@virginiawestern.edu … let's get together!