Meet Schuyler van Montfrans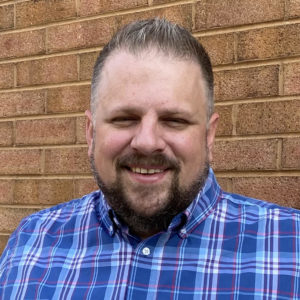 Fralin Futures Student Success Coach
Hi, I'm Schuyler van Montfrans and fall 2021 marks my first year as the Fralin Futures Student Success Coach.
I grew up in Yorktown, Va., and attended the University of Virginia where I earned a Bachelor's degree in Biology. At the University of Florida, I studied food web ecology in the salt marshes of southeastern Georgia and grew to love teaching as a graduate teaching assistant. During my time there, I taught biology lab, ecology lab and helped to design and implement an annual field course that traveled to the Bahamas each spring to study tropical marine biology and ecology.
I began my teaching career in 2012 – since then, I've taught a variety of science subjects (biology, ecology, AP Biology, marine science, physics, and chemistry) at both rural and urban schools in Lake City, Fla., Decatur, Ga., and Roanoke's William Fleming High School.
For the past several years at Virginia Tech, with funding from the National Science Foundation, I worked as an research specialist and led the design of a place-based online-accessible educational curriculum that integrates novel pedagogical approaches with "backyard" ecology and conservation experiences to inspire middle- and high school students across Appalachia to become lifelong stewards of their local natural environment.
Here at Virginia Western, I will be serving as a student success coach for the Fralin Futures Scholarship program, a merit-based scholarship awarded to help ensure on-time program completion by high-achieving STEM-H students. Scholarship recipient cohorts have been growing in number each year. In the first year of the scholarship program (2019), there were 12 students who received this scholarship in 2020 this number grew to 24. In fall 2021, I am supporting 36 scholarship recipients spanning a range of academic pathways (nursing and practical nursing, dental hygiene, engineering, mechatronics, science and agriculture, radiation oncology, medical lab technology and information systems technology).
For more information about the Fralin Futures Scholarship program, contact Schuyler at (540) 857-6272 or email him at svanmontfrans@virginiawestern.edu.
Contact Us
 Fishburn Hall – F214
 540-857-7312
Fax: 540-857-6370
TTY: All users: 711
Mailing Address:
3093 Colonial Ave. SW
Roanoke, VA 24015