The Appalachian Engineers Team of Virginia Western Community College is one of 12 finalist teams that will advance to the next phase of the Community College Innovation Challenge (CCIC) with American Association of Community Colleges and National Science Foundation.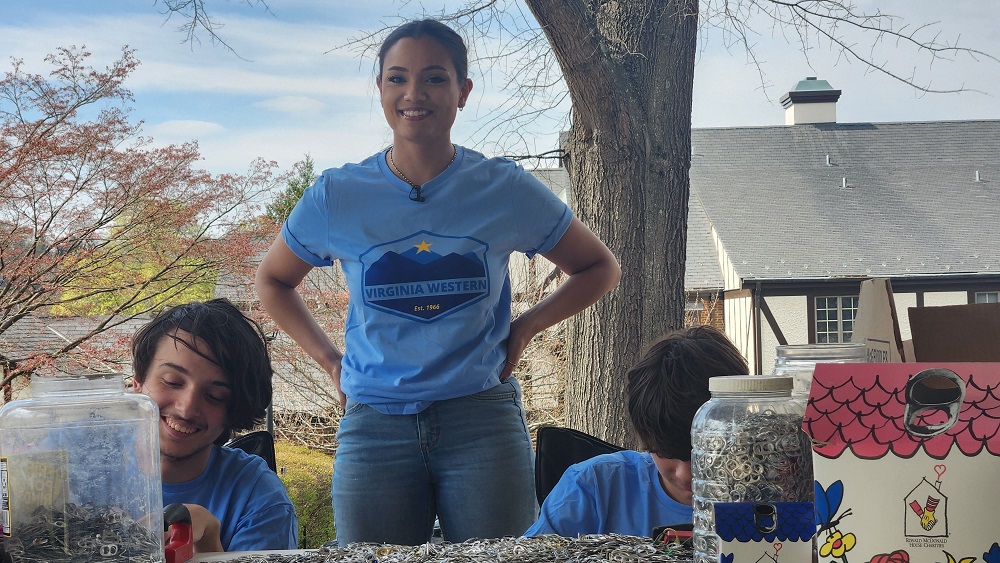 The CCIC is a national competition where community college student teams, working with a faculty or administrator team mentor, use science, technology, engineering and mathematics to innovate solutions to real-world problems. Finalists will attend an Innovation Boot Camp to share their ideas with experts and practitioners in the field and compete for cash prizes.
"We are very proud of our student team, the Appalachian Engineers, for applying their knowledge and skills to help a charitable organization in Roanoke," said Virginia Western Dean of STEM Amy White. "This is such an exciting opportunity for all of them, and we are thrilled to have them represent Virginia Western."
The Appalachian Engineers team consists of the following students and staff: Nathanael Girardeau; Daniel Holt; Nicholas Maiolo; Briana Wood; and Rick Henegar, Engineering Lab Manager and advisor to the Appalachian Engineers Club.
Working together, the team was able to develop an innovative solution to help the Ronald McDonald House in Roanoke increase efficiency in a labor-intensive task regularly handled by volunteers. Their project uses a magnetic mechanism to sort soda can tabs. Community members donate thousands of pounds of donated pull tabs and bottle caps to help raise funds for Ronald McDonald House through metal recycling, but first the tabs must be sorted into aluminum and other metals. Volunteers have traditionally used handheld magnets in this effort, which is dirty and time-consuming.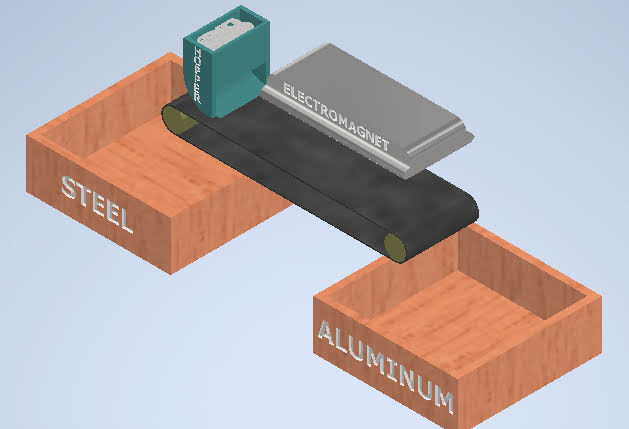 The Sort-a-Tab project is a first for the new club. "Once given the opportunity at Virginia Western to run their fab lab, I knew I wanted to start a club that could find problems in and around the community and use our skills to solve them," said Henegar. "Before officially starting the club, a community problem was brough to my attention. I brought this problem to a handful of the regulars in my lab and asked them if they thought we could solve it, from there, the Appalachian Engineers Club was born."
About the same time, Henegar found out about the challenge. "With less than two months to prepare, they sought out the recipient, got approval for the project, designed a concept and made a pitch video that would ultimately place them as a national finalist in the annual Community College Innovation Challenge," Henegar said.
Now, the team will move on to the Innovation Boot Camp, which will be held in Alexandria, VA, on June 12-15, 2023. This Boot Camp will give the team the opportunity to be coached in building communication and entrepreneurial skills relevant to supporting innovation in both the private and public sectors. The sessions will include information applicable to commercializing ideas, using technology for social applications, communicating with stakeholders, refining a pitch and more. To learn more, visit www.aaccinnovationchallenge.com.
"It will be my honor to mentor them through the finals and throughout the rest of this project," Henegar said. "Once completed, I firmly believe it will make an impact in the lives of the staff and volunteers at the Ronald McDonald House."
Stay up-to-date on the Virginia Western team's progress by following #CCIChallenge2023.