Virginia Western measures employment success by the number of career and technical education* (CTE) graduates who successfully enter the job force one year after they graduate.
Goal 1: At least 75% of graduates in CTE programs will be employed within one year of graduation.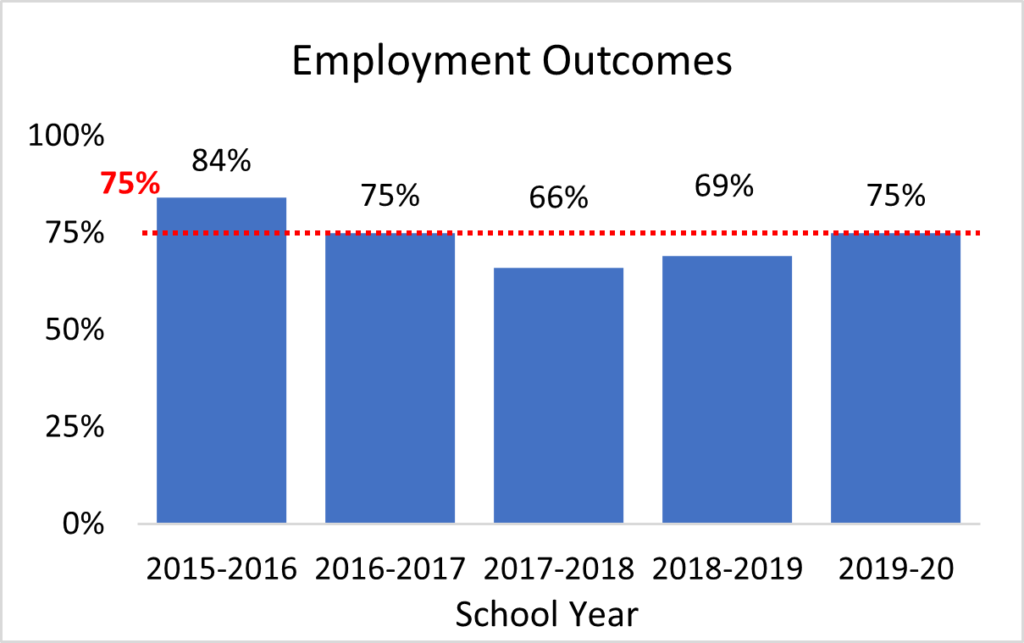 Conclusion: 75% of Virginia Western career and technical program graduates were employed within one year of graduation. This meets the goal and is the third year of consecutive increases in employment outcomes for CTE graduates.
* Career and Technical Education programs include Associate of Applied Science (AAS) degrees, Certificates (CERT), and Career Studies Certifications (CSC).
Compiled 3/30/21
Data Sources: VWCC Fact Book, VWCC Master Files