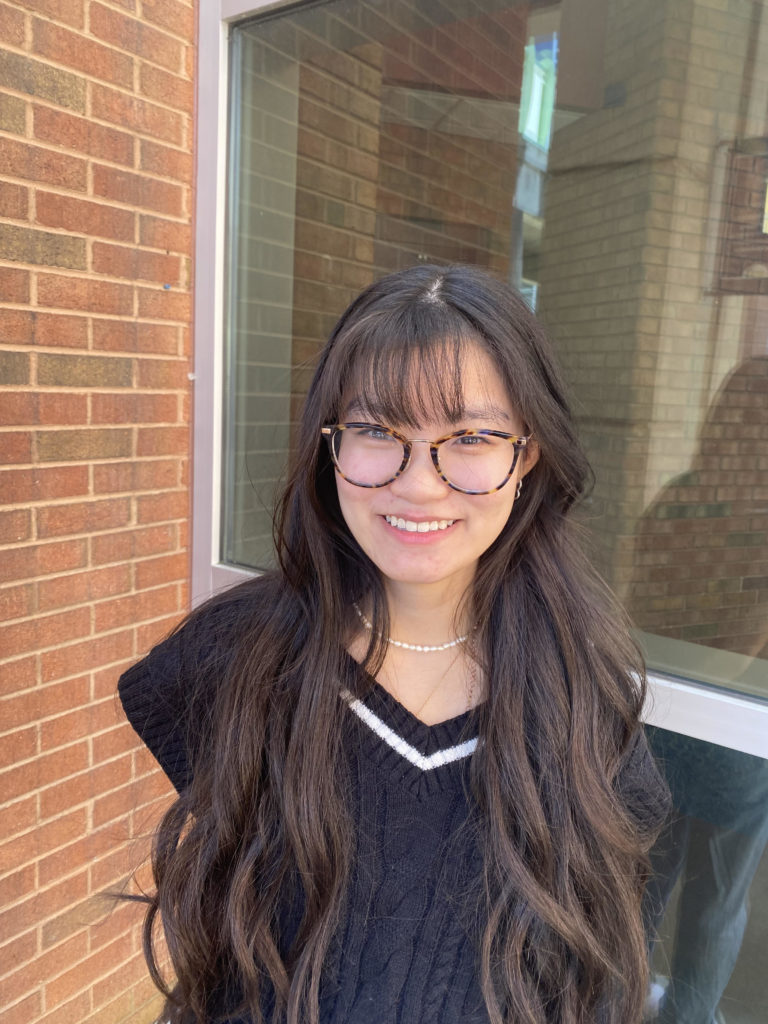 Julie Wang
Educational Foundation scholarship: Roanoke County CCAP
Program of study: Science
Dear future self,
This is you from 10 years ago. I am 19 years old right now. You should be around 30. I am currently a chemistry major and I want to go into research and development. Hopefully, when you're reading this, we have actualized that dream.
I have so many questions to ask you. Do we still listen to music all the time? I know I do right now. My most listened-to artist is still BTS. Are they still yours? I love to travel, but I don't have a lot of time to. Do you travel a lot? Where have you been? I love watching archeological documentaries. Has that changed? I saw the cutest little cat the other day and I almost adopted her, but I don't have the time or money to take care of a pet. Do you have any pets?
Do we still live in Roanoke, or did we move? Right now, I would like to move to New York City or maybe to Taipei or Seoul. I've been going to the gym more often. Do you still work out? Probably not, right? I do hope we are still rock climbing, though. I'm rereading Six of Crows right now. Do you still love to read? Do you still write?
I guess my biggest question is, "Are you happy?" I hope you are.
Wishing you the best,
19-year-old you