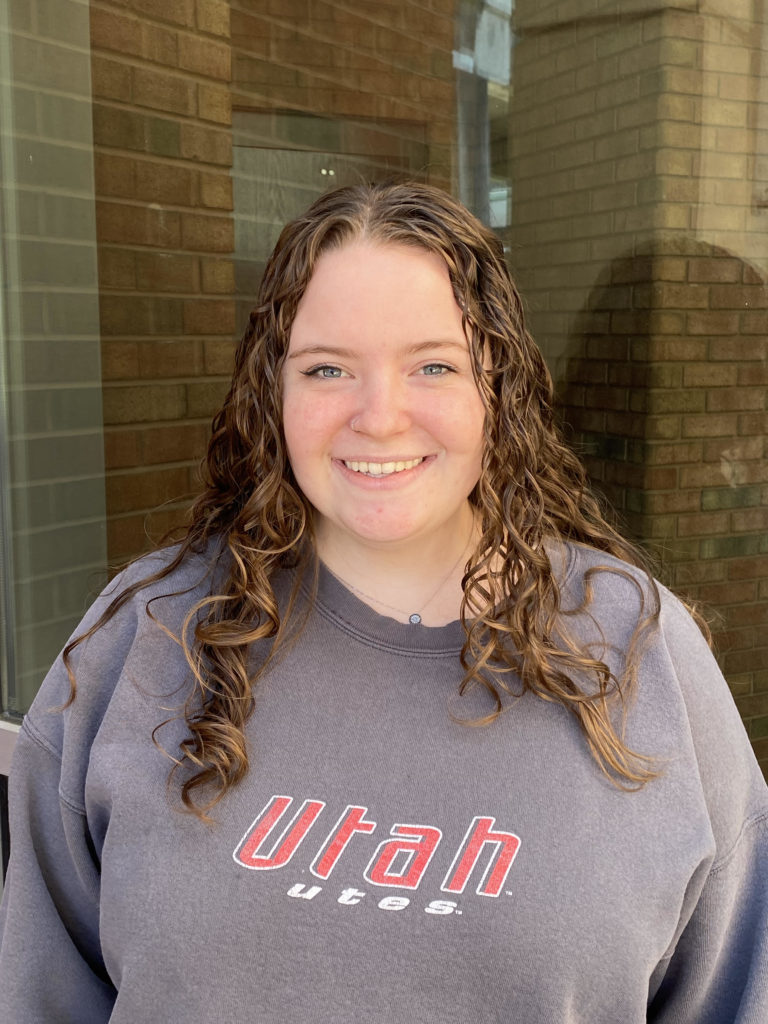 Hannah Young
Educational Foundation scholarship: Fralin Futures STEM-H Scholarship
Program of study: Science – Health Science
Dear Future Self,
How are you? I hope you are well. I am writing you from Virginia Western, where I am a current health sciences student. I am currently 19 years old and in my last semester working toward my associate degree. Are you still focused on your education? I know how important it and your goals are to you. Where did you end up transferring? I know that whichever place you decided was the best choice for you.
Were you able to get into medical school? That's your biggest goal of right now. You aspire to become a pediatric general surgeon. I know that if you did, all your hard work is paying off. You are working toward your dreams every single day. I have no doubt that whatever you're doing, your work ethic is allowing you to be successful.
I want you to remember a few things about your past (my life right now). I enjoy listening to all kinds of music and always have a song in my head. I enjoy expressing myself creatively through music. I hope you haven't given it up. I hope that you still go to every concert you can. Live music holds a special place in your heart.
Are you still in counseling? I hope you are. I hope you have continued to heal and better yourself. Having someone be there for you over the past year to just listen to you has been incredibly beneficial for your mental health. I hope that you have not lost sight of destigmatizing the attitude around mental health resources.
I truly hope wherever you are, that you are happy and healthy and that you continue to live in the moment and cherish everything.
Love,
You from 10 years ago