The Student Ambassador Program is a leadership opportunity for students who want to serve and represent Virginia Western Community College. Student Ambassadors provide campus tours, mentor new students, and represent the college at community events. The team is made up of a diverse group of students who represent many different majors at the college. The ambassador program has a service-learning format — students receive a scholarship each semester in exchange for a specified number of service hours.
The Student Services Division accepts applications for the program each April through an extensive application and interview process. The program is competitive and only accepts a small group of students each year. Applicants must be second-year Virginia Western students and meet GPA and enrollment criteria.
Do you have a question for our student ambassador team? Use this form!
Calendar
Say hello to our 2022-23 Student Ambassadors!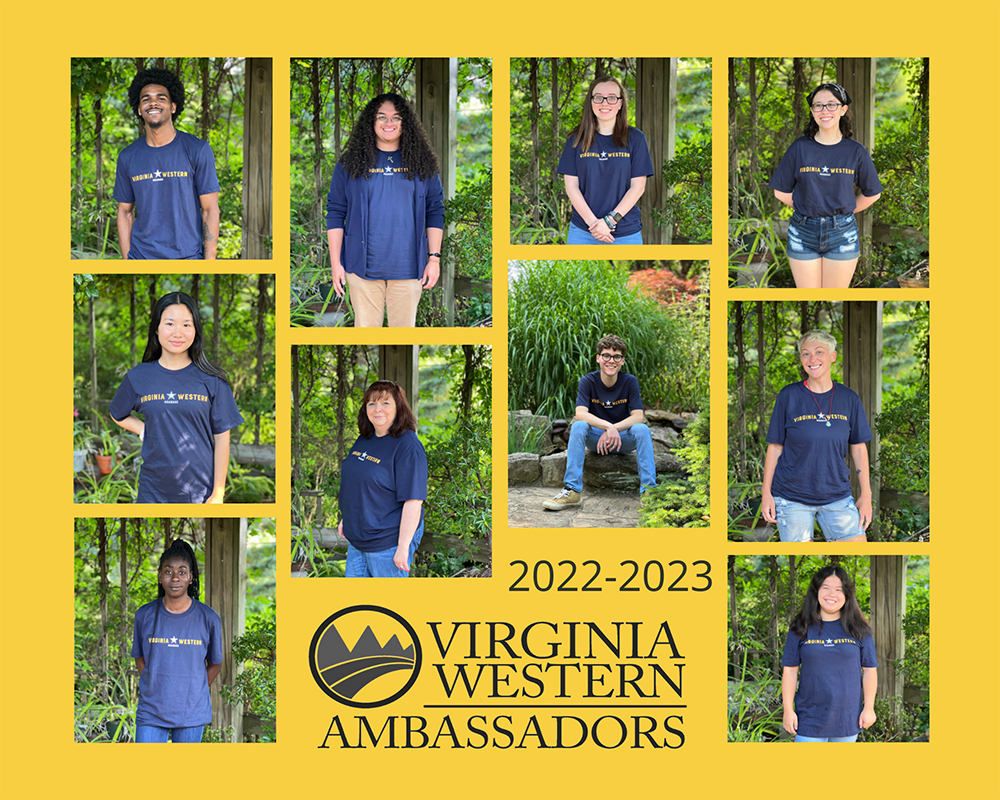 Helpful Videos